APSU Women's Volleyball

Austin Peay State University's volleyball team ends its season-opening 10-match road swing when it competes in the Buccaneer Classic hosted by East Tennessee, Friday and Saturday.
Austin Peay (6-1) opens the tournament against host East Tennessee (4-3) in a 7:00pm, Friday contest. The Lady Govs then will meet UNC Asheville (4-3) at 9:00am, Saturday, before concluding its stay with a 4:30pm match against UNC Greensboro (7-1).
The Lady Govs will take a five-match win streak into this weekend's contests after winning all three matches at the IUPUI Hampton Inn Invitational last weekend. Austin Peay has finished second in its first two tournaments this season, posting a 3-1 record at the Mississippi State Maroon Classic over the season's opening weekend.
«Read the rest of this article»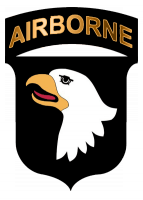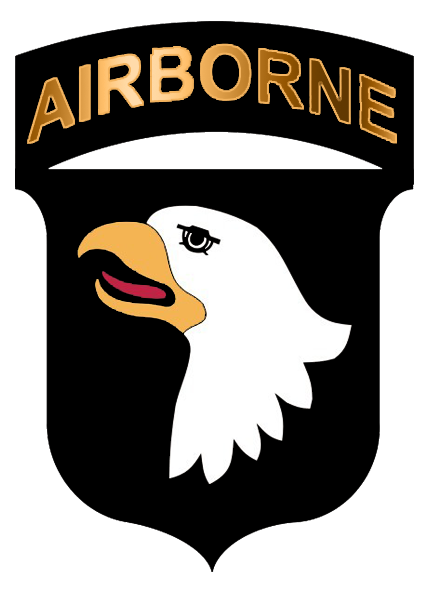 A Fort Campbell Soldier died September 9th after being struck by an improvised explosive device as he was leading a dismounted area reconnaissance in Kandahar Province, Afghanistan.
1st Lt. Todd W. Weaver, 26, of Hampton, VA, was an Infantry officer assigned to Headquarters and Headquarters Battery, 1st Battalion, 320th Field Artillery Regiment, 2nd Brigade Combat Team, 101st Airborne Division (Air Assault).  He joined the Army in October 2006 and arrived at Fort Campbell in April 2009.    
His awards and decorations include: Army Commendation Medal; Army Achievement Medal; Army Good Conduct Medal; National Defense Service Medal; Global War on Terrorism Expeditionary Medal; Global War on Terrorism Service Medal; Armed Forces Reserve Medal with Mobilization Device; Army Service Ribbon; Overseas Service Ribbon; Air Assault Badge; Expert Infantry Badge; Parachutists Badge and the Ranger Tab.
Weaver is survived by his wife, Emma Louise Elizabeth Weaver and daughter Kiley Honoria Nell Weaver, all of Clarksville, TN; father, Don A. Weaver and mother, Jeanne N. Weaver, both of Hampton, VA.
A memorial service will be held in Afghanistan. Fort Campbell holds a monthly Eagle Remembrance Ceremony to honor fallen Screaming Eagles. The next ceremony will be held October 6th at 4:00pm at the Family Readiness Center.
Written by U.S. Army Sgt. Brent C. Powell
3rd Brigade 101st Airborne Division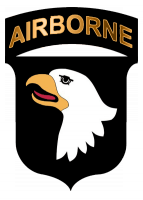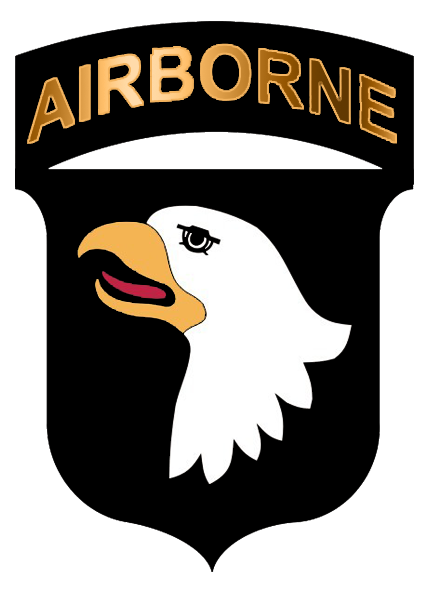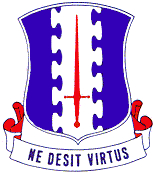 Paktika Province, Afghanistan – As the U.S. troop surge begins to swell throughout Afghanistan, several units find themselves in transition.
Among those is Task Force Iron's 3rd Battalion, 172nd Infantry Regiment, whose Soldiers have conducted operations in and throughout Paktika Province for the past several months.
Recently, they turned over responsibility of the province and took on a new challenge themselves.
The Iron Rakkasans passed the responsibility for Paktika to the incoming Soldiers of 4th Brigade, 101st Airborne Division, also known as Task Force Currahee, said U.S. Army 1st Lt. R. J. Peek, information operations officer, 3rd Bn., 187th Inf. Reg., from Clarksville, Tennessee.
Task Force Iron is moving from Paktika to Ghazni Province.
One of the first challenges facing the Rakkasans was simply getting all their troops and equipment across nearly 30-miles of treacherous Afghan roads to reach their new home.
«Read the rest of this article»
by Councilman Bill Summers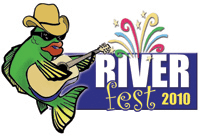 Just a reminder that Riverfest starts today and runs through tomorrow.
 
Tomorrow morning, around 9:30am, the annual cardboard racing schedule will take place at the river. The city council is a heavy favorite with their new big, bad and bodacious "Dragon" boat to beat all comers in the city department division race. The "Dragon" will be waiting at the finish line to feast on the half-sunken carcasses of their competition as they slowly float by. Four council members, to include myself, will be rowing the "Dragon".  Come and have a laugh and see who wins, sinks or never makes it from the dock.
There will be plenty of music, food and fun for everyone. Around dark on Saturday, a lighted boat parade will also take place.
So come on down and hopefully the rain will stay away. Check out this website for more details: www.clarksvilleriverfest.com
Hope to see you there.

Tonight's Montgomery Central High School homecoming football game against Houston County is being moved to Houston County High School due to parking concerns caused by today's heavy rains.
Montgomery Central's homecoming festivities now will be held October 8th when the team faces Stewart County. MCHS is undergoing a $20 million renovation and the gravel parking surfaces were significantly eroded by rain today.
Tonight's game will have a 7:30pm kickoff.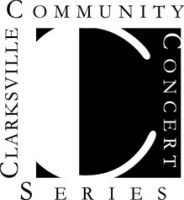 The Clarksville Community Concert Association presented an evening with Todd Hill and his Orchestra at the Music and Mass Communications building at APSU on Tuesday September 7th 2010.  The Orchestra is a crowd favorite and generally performs once a year. This however was a special bonus concert and was paid for by an anonymous donor in memory of cherished community members  (See list below). The concert kicked off the Clarksville Community Concert Association's 2010-11 Community Concert Series which features five concerts from some of the world's best musicians
Todd Hill & his Orchestra 's repertoire features an amazing selection of Swing and Jazz, including numbers from Bennie Goodman, Count Baise, Dizzy Gillespie, Duke Ellington, Frank Foster, George Gershwin, Glenn Miller, and many more. Performing for over twenty-five years. The Orchestra has been featured at a number of venues, ranging from Mississippi Casinos to upscale Concert Halls. The vast majority of the musicians in the Orchestra have been members for more than fifteen years, eight members have served over twenty years.
«Read the rest of this article»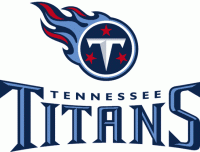 Research confirms that the benefits of healthy father-daughter bonds result in decreased rates of promiscuity, substance abuse, dropping out of high school, image obsession, depression and even suicide. 
To help strengthen communication and enhance time spent together between teen/young adult daughters and their dads, Titans Assistant Head Coach Craig Johnson and Linebacker David Thornton have gotten behind the Nashville Father-Daughter Summit, a program of the National Center for Fathering that will be presented this Saturday, September 11th, at Hendersonville Church of Christ.

 
«Read the rest of this article»

A year after breaking ground, Austin Peay State University will celebrate the grand opening of the new Hemlock Semiconductor Building at noon, Thursday, September 16th.
The public is invited to attend the ribbon cutting and name dedication ceremony at the new facility, located at the intersection of College and Eighth streets. The Hemlock Semiconductor Building houses the chemical engineering technology (CET) associate degree program and laboratory. «Read the rest of this article»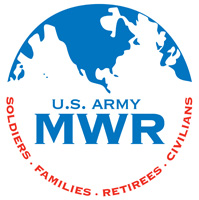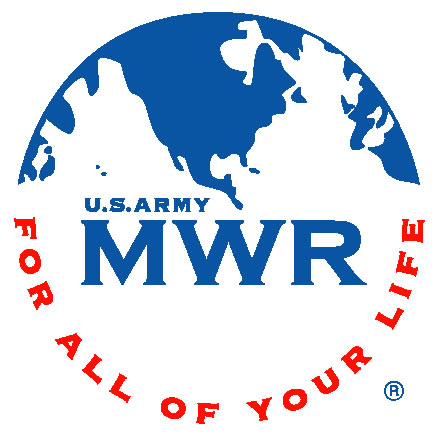 Fort Campbell, KY – Estep Wellness Center has been proud to provide free services for Spouses of deployed Soldiers for the past three years.  However, due to budget constraints for Fiscal Year 2011 (FY11), as of October 1st, 2010, Estep will no longer be accepting the Spouse Deployment Discount Card. 
Also, for the first time in over ten years, Estep will also be changing its fee structure to meet the requirements of the FY11 Budget. «Read the rest of this article»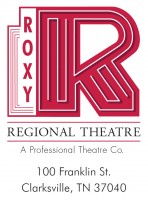 Throw your head back and shout to an irresistible blend of hip-swiveling hits, eye-popping fashions from the original Broadway production and psychedelic dances from the sixties, when the Roxy Regional Theatre presents SHOUT! The Mod Musical, opening Friday, September 17th, at 8:00pm.
 
Using letters to an advice columnist, true confessions, quizzes and advertisements as a frame for such chart-topping hits as "To Sir With Love," "Downtown," "You Don't Have to Say You Love Me," "Son of A Preacher Man," "These Boots Are Made For Walkin'," "Goldfinger" and many more, SHOUT! follows five groovy gals as they come of age during those liberating days that made England swing!
«Read the rest of this article»