Written by U.S. Army Pfc. Chris McKenna
3rd Brigade Combat Team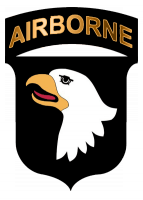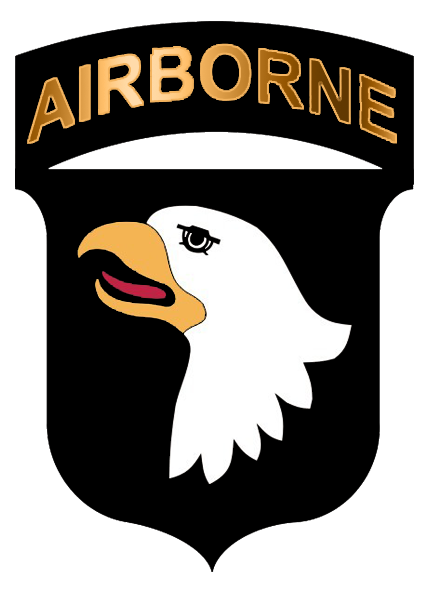 Khost Province, Afghanistan – Combined forces with 3rd Battalion, 320th Field Artillery Regiment, 3rd Brigade Combat Team's Focused Tactical Force conducted an air assault operation in the Momad Kalay District, Khost Province, September 6th.
During the operation, the FTF detained six insurgents and a captured multiple munitions. One of the individuals captured was considered a high-value target who had been leading an insurgent direct action cell responsible for assaults on collation forces travelling on Route Alaska, a main road throughout the Khost Province.
Recently attacks on the private security guards on Route Alaska have occurred almost daily and the capture of an entire direct action cell will seriously hamper insurgent actions in the area said U.S. Army Lt. Col. Richard Ullian, 3rd Battalion, 320th Field Artillery Regiment commander, from Fort Campbell, KY.
«Read the rest of this article»
Nashville, TN – The Tennessee Division of Consumer Affairs warns consumers to be aware of foreign lottery and fake check scams. Scams like these take place every day, and their goal is to get your money or personal information. Consumers may receive notification via telephone, e-mail or direct mail, telling them they have won foreign lotteries from Canada and as far away as Europe.
The e-mails ask consumers to reply with their personal information in order to receive the winnings. The scammers take that information. The consumers, of course, never get any lottery money. «Read the rest of this article»
Injury from falls a leading cause of death for Tennessee seniors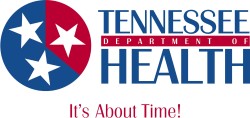 Nashville, TN – A simple fall can be a nuisance for many people, but for a senior adult, it can be a matter of life or death. Tennessee Governor Phil Bredesen has declared September 23rd, 2010 as Falls Prevention Awareness Day to raise awareness about how to prevent and reduce falls among older adults. Tennessee will join 34 other states to observe the National Falls Prevention Awareness Day on the first day of fall.
"Most falls are predictable and preventable, and there are simple steps our seniors can take to reduce their risk of injury from falls," said Health Commissioner Susan R. Cooper, MSN, RN. "We are working with our partners in the public and private sector to educate Tennesseans about this important health issue so we can all remain active and independent for years to come." «Read the rest of this article»
Written by U.S. Army Staff Sgt. Gary A. Witte
300th Mobile Public Affairs Detachment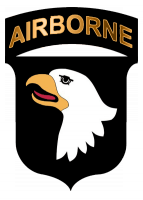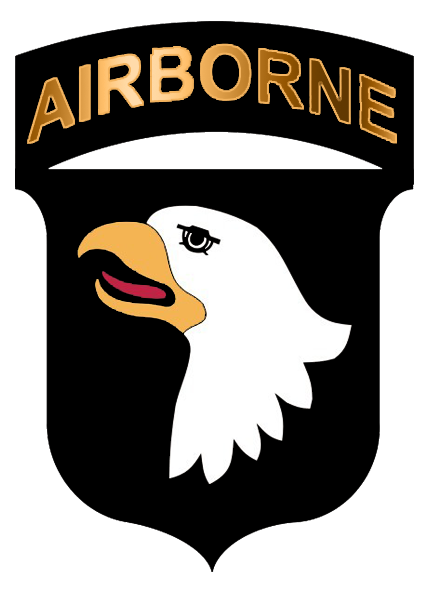 Kunar Province, Afghanistan – His position was under heavy enemy fire when a round hit U.S. Army Pfc. Jonathan B. Burson in the chest.
"It was almost surreal," the 28-year-old gunner said. "I could feel the fragments of the bullet hit my face."
Company A, 2nd Battalion, 327th Infantry Regiment, Task Force No Slack, was holding an overwatch position in eastern Afghanistan's Kunar Province as part of Operation Strong Eagle June 27th when the firefight started.
Burson was on the M240B machine gun. The other heavy weapon, an automatic grenade launcher, had stopped working, causing him to draw even more fire. One of many rocket-propelled grenades being fired at the unit exploded 20 feet in front of his position before he was shot.
«Read the rest of this article»
APSU Women's Volleyball

Junior Jessica Mollman recorded a season-high 15 kills, leading Austin Peay State University's volleyball team to a 3-1 (25-20, 25-23, 19-25, 25-21) victory, Friday, against host East Tennessee in the Buccaneer Classic at Brooks Gymnasium.
Austin Peay (7-1) got all the fight it wanted from East Tennessee (4-4) throughout the match, beginning with the opening set. The two squads battled through eight ties and four lead changes, the last coming at 16-16. The Lady Govs broke the set open with a 7-1 run, sparked by three kills by Mollman, to take a 23-17 lead which turned into a 25-20 victory.
«Read the rest of this article»

Hydromax USA will be performing sewer line smoke testing for the Clarksville Gas and Water Department in the North Clarksville area. This will include Bel Air, Dalewood, Virginia Terrace, Rolling Acres, Colonial Village, Park Lane, Lealand, and surrounding subdivisions beginning Tuesday, September 14th, 2010 through Friday, September 17th, 2010. «Read the rest of this article»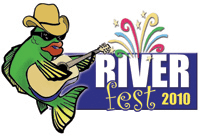 The 23rd annual Riverfest Celebration, kicked off Friday night, September 10th at 5:00pm.  This free, two day music and arts festival features three stages of a variety of local, regional and nationally-known entertainers, delicious food, and fun for the entire family.
Exit Right hit the Gateway Stage at 7:00pm to a large crowd. The band played until 8:00pm to a cheering audience.
Come join the City of Clarksville as they celebrate Clarksville's river heritage Saturday night along the banks of the Cumberland river. For more information, checkout Clarksville Online's detailed article on Riverfest 2010. You can also visit www.clarksvilleriverfest.com.
APSU Women's Soccer

Jacksonville, AL – Freshman Andy Quiceno scored two goals and freshman Tatiana Ariza had three assists as Austin Peay State University women's soccer team won, 4-0, against Southern (La.), Friday night at the JSU/Adidas Gamecock Invitational.
Austin Peay improves to 6-1 overall, while Southern (LA) falls to 0-5.
It marked the third time this season, and second straight game, a Lady Govs player came one goal short of a hat trick. Sophomore Jocelyn Murdoch scored two goals in the Lady Govs Sunday loss at Troy.
«Read the rest of this article»
Market Commentary by Scott J. Brown, Ph.D., Chief Economist
The economic data calendar was thin. The Fed's Beige Book, the summary of anecdotal conditions from the 12 Federal Reserve districts, noted "widespread signs of a deceleration" in national economic activity (that means slower growth, not a double dip). After rising in August, claims for unemployment insurance benefits fell back to 451,000. However, it's unclear whether August figures were distorted (possibly by classification errors related to the extension of unemployment insurance benefits) or whether the latest week was distorted (as the Labor Day holiday led to delays in state reports to the Labor Department). The trade deficit narrowed in July, after widening sharply in June.
Stock market participants were apparently encouraged by the view that the economy will likely avoid a double dip, but were not exactly ecstatic (in that growth is still expected to be subpar in the near term). Bond yields rose. Market activity was light due to the holidays (Labor Day, Rosh Hashanah). «Read the rest of this article»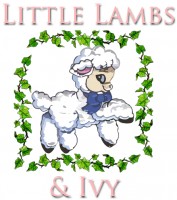 Around this time every year there is a shortage of 3×5  index cards and large safety pins on the shelves of Clarksville area grocery stores. While it may perplex most women who are in need of those items, to local mothers "in the know" they understand why.
For over a decade Clarksville mothers have turned to the Little Lambs and Ivy consignment sale twice a year to clothe their children for the upcoming season. What began in Donna Springer's basement in the 1990's has grown into quite an establishment, boasting over 300 consigners and almost double that in shoppers that pour through the Machinist Union Hall (located behind Wyatt Johnson off of Wilma Rudolph Blvd) during the four days that the sale is open to the public.
«Read the rest of this article»