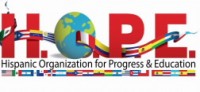 The Hispanic Organization for Progress and Education (H.O.P.E.) held a grand opening for their new offices which are located at 410 Church Street  in Clarksville, TN. The new offices features a waiting area, Conference/Classroom,  a small computer lab, a Kitchen, and a office for H.O.P.E. staff. While the new location is a bit smaller than the former Strawberry Alley location,  there is ample free parking just across the street, and other facilities are available when larger events need to be held. The new facility also boasts a warmer, more inviting feeling when you visit.
H.O.P.E. staff have been hard at work for well over a month, getting the new location ready for the opening on Friday. Several community businesses and numerous community members made donations to assist with the project. $3,000 came from the Dollar General Corporation which went to purchase new computers that will primarily be used for education and job assistance programs.
Speakers at the opening of the new offices included County Commissioner and Pastor Tommy Vallejos, Tim Barnes the State Senator from District 22, and Joe Pitts the State Representative for the 67th District.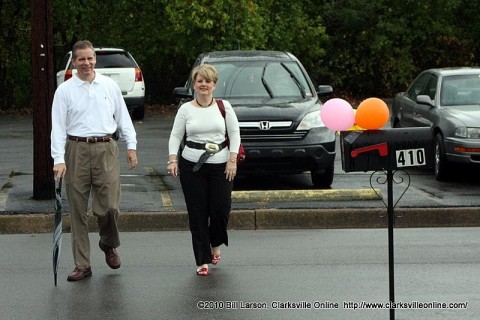 People can come to H.O.P.E.'s offices to get assistance learning to speak English, with getting their GED, or to learn other skills to help them in seeking gainful employment. H.O.P.E. also provides an autism support group, Counseling services, Gang Awareness training, Scholarships, Food assistance, a clothing closet, and much more. You do not have to be of Hispanic descent in order to receive assistance from H.O.P.E. They provide assistance to anyone who needs it. If they can't help someone directly, they provide referrals to other community organizations who may be able to get  them the help that they need.
For more information on H.O.P.E. visit their website at www.latinohope.com, or call (931) 802-6060.