The weekly Clarksville Parks and Recreation Department Recreation Report provides Clarksvillians with a glimpse at the activities and events that are available from the Parks and Recreation Department for them to enjoy together as a family.
Parks and Recreation wants to thank everyone that came out to enjoy Clarksville's 23rd Annual Riverfest Celebration! A special thanks to all of our sponsors, partners, and volunteers for making this year a success! We look forward to Riverfest 2011, September 9th and 10th.
This weeks highlights include:
Jammin' in the Alley
Archery is back
Clarksville's Downtown Market
Kleeman Senior Dance
Punt, Pass, Kick
Bicycle Safety Checks
For more images of the 2010 Riverfest Celebration visit Discover Clarksville.
Jammin' in the Alley- featuring Joel Brown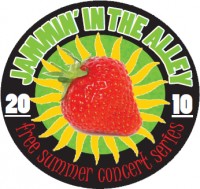 The City of Clarksville together with U.S. Bank will soon be Jammin' in Strawberry Alley once more. Join us on Friday, September 17th for yet another night of music and dancing!
This month's free concert features Joel Brown- a local favorite in Clarksville. The concert begins at 7:00pm, come ready to eat, dance and have fun!
Clarksville's Downtown Market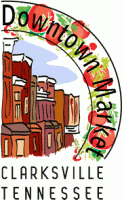 Come down to Public Square this Saturday from 8:00am to 1:00pm for the Clarksville Downtown Market. The market will feature fresh, locally grown produce, nursery stock, handmade craft items, and other seasonal commodities. You can also find baked goods, home décor, seasonal flowers and more!
Thanks to all who voted, the Clarksville Downtown Market finished 1st in Tennessee's medium market category in the "America's Favorite Farmers Markets" contest!
Archery is back!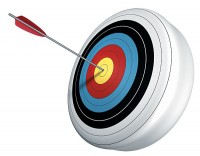 Burt Cobb Community Center will begin offering two archery classes for youth grades 4-12. A beginner class will be held from 4:00pm-5:00pm and an advanced class will be from 5:00pm-6:00pm.
The four week session will begin September 23rd and the cost is $10.00 per student.
Kleeman Center Senior Dance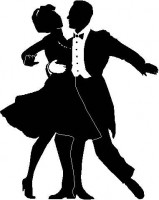 Ready to dance the night away? Adults ages 50 and up are encouraged to attend the Senior Dance at the Kleeman Community Center Saturday, September 18th from 5:00pm-7:00pm.
The event will include a DJ and refreshments.
Admission is $2.00 at the door.
Punt, Pass, Kick – September 18th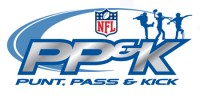 Be a part of something BIG! Boys and girls ages 8-15 will compete in four separate age divisions as they launch one punt, one pass, and one kick to receive scores. Winners will have a chance to advance to Nationals. No experience in football is required. Event will take place at Kenwood High School's Football stadium. Cost is FREE!
Bicycle Safety Checks

Join the Clarksville Parks and Recreation Department, the Bicycle Center, and members of the Clarksville Fire Department on the Clarksville Greenway, Saturday September 18th from 7:00am to 10:00am for FREE bicycle safety checks.
About Parks and Recreation
The Clarksville Parks and Rec Report and Parks Department press releases is written by Candice Tillman,  the Supervisor of Marketing & Public Relations for the City of Clarksville Department of Parks & Recreation.

Web Site: http://www.cityofclarksville.com/parks%26rec/
Email:
Sections
Arts and Leisure
Topics
Archery, Baked Goods, Burt-Cobb Community Center, Clarksville Department of Parks & Recreation, Clarksville Fire Department, Clarksville Greenway, Clarksville's Downtown Market, Jammin' in the Alley, Joel Brown, Kleeman Center, Riverfest, Riverfest 2010