September 17th, 18th, and 19th – Clarksville Speedway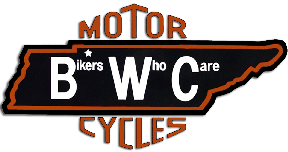 The Bikers Who Care are putting on an all weekend long Benefit party, this Friday, Saturday and Sunday at the Clarksville Speedway, 1600 Needmore Road, Clarksville, TN.
Admission is $25.00 in Advance or $30.00 at the Gate and is good all weekend.
Bikers Who Care Benefit Party All Weekend
Free Beer – Live Music 20+ Bands – Featuring Stacie Collins
Street Bike Drags – Bike Show – Camping  Vendors – Food – Drinks
Clarksville Speedway –  Camping Free for Motorcycles Camping $10.00 each support vehicle – Camping $25.00 for RV's and Camper Trailers
All procedes benefit Camp Rainbow and Bikers Who Care Children's Charities.
For more Information, Call:  931-551-9878
Toy Run Route Details – Saturday September 18th
Start – Clarksville Speedway – Lineup Before Noon – Leave 1:00pm Sharp
Free entry to the Speedway for Toy Run Lineup if you are on a Motorcycle with a Toy (Party Admission will be charged if you come Friday, Early Saturday or After the Toy Run)
The route is Needmore Road, to Tiny Town Road, to 101st / Warfield Blvd., to Ted Crozier Blvd, to New Dunlop Lane, then enter Governor's Square Mall back entrance to Belk Parking Lot.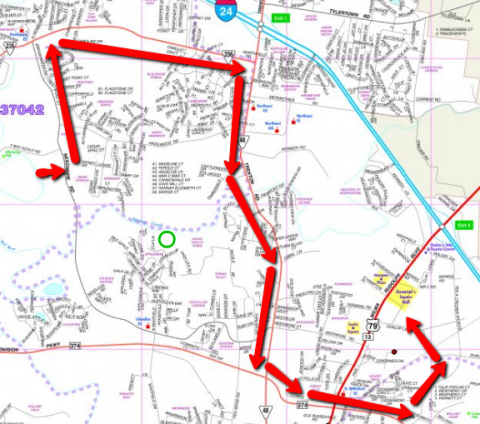 Clarksville Speedway
1600 Needmore Rd
Clarksville, TN 37040 – 931-645-2523
www.ClarksvilleSpeedway.com