Downtown Clarksville's 5th annual celebration of the arts, "Frolic on Franklin" will take place Saturday, September 18.  Hosted by the Downtown Clarksville Association, the event will showcase the works of some 20 local and regional artists amidst the captivating architecture of the 100 block of historic Franklin Street.
A variety of works will be on display including jewelry, pottery, water color and oil prints, woodwork, ceramics, porcelain, photography and more. Pieces will be for sale with prices ranging from $5.00 – $500.00. Several artists will also provide demonstrations of their work throughout the day including painting and decorating glass ornaments, making wooden items with lathes, and various types of painting. «Read the rest of this article»
Written by U.S. Army Sgt. Brent C. Powell
3rd Brigade, 101st Airborne Division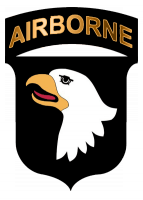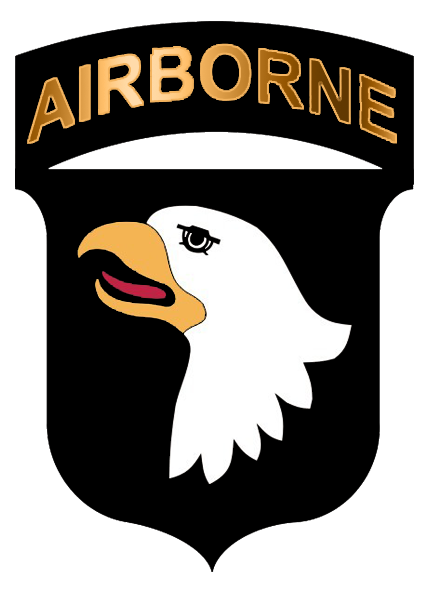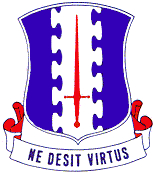 Khowst Province, Afghanistan – As part of the election planning process, about 50 members of the various Afghan National Security Forces and coalition forces met at Forward Operating Base Salerno for a Khowst Election Combined Arms Rehearsal September 15th to go over final details and answer questions about the security of Afghanistan's September 18th parliamentary elections.
"The purpose of the meeting was to synchronize our efforts throughout the Khowst Province to ensure a successful election," said U.S. Army Maj. Mark Leslie, native of Chattanooga, Tennessee, and operations officer for 3rd Brigade, 101st Airborne Division. "We not only want to ensure its success in the turnout of voters and the safe transportation of ballots, but also that it is a legitimate election and that it's perceived as a legitimate election to the local population. We also want the Afghan people to feel free to vote and to be able to exercise that freedom."
«Read the rest of this article»
APSU Women's Cross Country

Still seeking a strong number five runner, Austin Peay State University women's cross country team will compete at the Old Timers Classic, with a 10:00am, Saturday, at Kereiakes Park in Bowling Green, KY.
Hosted by Western Kentucky, the event will be another tough field for the Lady Govs as Eastern Kentucky (Southeast No.8), Western Kentucky (Southeast No. 14) and Bellarmine (Division II Midwest No. 9) enter the weekend ranked regionally by the United States Track & Field Cross Country Coaches Association. Also competing will be Ohio Valley Conference members Morehead State, UT Martin and Tennessee Tech as well as non-conference Marshall.
«Read the rest of this article»
APSU Men's Cross Country

Austin Peay State University men's cross country team will face its first test at the eight-kilometer distance when it competes at the Old Timers Classic, at 10:45am, Saturday, hosted by Western Kentucky at Kereiakes Park in Bowling Green, KY.
The eight-kilometer distance is significant for the Govs as their next five races, including the Ohio Valley Conference Championships, will be run at that distance. Saturday's race also will give Austin Peay a look at some of its OVC competition as the field includes Eastern Kentucky, Morehead State, UT Martin and Tennessee Tech. In addition, Marshall, host Western Kentucky and Bellarmine will compete.
«Read the rest of this article»

Jones has been charged with a second count of Robbery. The second victim told Police that between September 1st and 11th, she was approached by an unknown male.  The male asked her to perform oral sex on him for $20.00 and she agreed. He gave her the money and they drove to a nearby location in the area of 708 Power Street. 
After the victim did as the suspect requested, he wanted his money back and she refused. The suspect, later identified as Kevin George Jones, grabbed her by the hair and drug her out of the vehicle. Once he got her out, he started beating her face until she gave the money back.  He continued beating her until two unknown males appeared and then he fled.  Jones was positively identified by the victim as her attacker.
George Kevin Jones had an $25,000 Bond added as a result of the second Robbery charge.  Total Bond: $226,000.
The investigation continues and more charges are expected.

Austin Peay State University held a ribbon cutting for its new Chemical Engineering Technology Facility yesterday. The facility which has been designated the Hemlock Semiconductor Building will train Austin Peay Students to fill the skilled labor needs for the new Polysilicon plant being built in North Clarksville. The ribbon cutting was attended by area dignitaries along with HSC officials, and was open to the general public.
«Read the rest of this article»

The Clarksville Police Department received a Patriotic Employer Award from the National Committee For Employer Support of the Guard and Reserve. Mr. Carl Lambert, the Area Chairman of the National Committee for Employee Support of the Guard and Reserve for Middle Tennessee presented Chief Ansley the award at Police Headquarters. 
The award was given to the Police Department for their recognition and support of the Uniformed Services Employment and Reemployment Act, ensuring supervisors had the tools necessary to effectively manage employees who serve in the Guard and Reserve, and our continuing recognition and support of our service members in peace, in crisis, and in war. The Police Department has 21 officers that are either in the Guard or Reserve.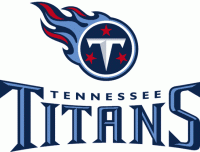 Nashville, TN – The Tennessee Titans are now offering a "2010 Season Kickoff Package" featuring a Chris Johnson signed authentic game ball from the team's 38-13 opening game victory over the Oakland Raiders.
The elements of the package include game ball signed by Chris Johnson and Head Coach Jeff Fisher, Gameday magazine with Johnson on the cover and a "Code Blue" commemorative tee-shirt.
 
Johnson ran for 142 yards and two touchdowns to lead the Titans!  The Titans played well in all three phases of the game as the defense registered four sacks and one interception!  «Read the rest of this article»
APSU Women's Volleyball


After a highly successful season-opening road swing, Austin Peay State University's volleyball team opens its home and Ohio Valley Conference schedules with a pair of weekend contests. The Lady Govs host long-time rival Murray State in a 7:00pm, Friday contest before UT Martin visits for a 2:00pm, Saturday match. Both contests will be played at the Dunn Center and admission is free to all fans.
Austin Peay completed its 10-match road swing with an impressive 9-1 record. The Lady Govs finished second at both the Mississippi State Maroon Classic and the IUPUI Hampton Inn Invitational before winning the East Tennessee Buccaneer Classic, last weekend.
Sophomore Nikki Doyle and junior Ilyanna Hernandez paced the Lady Govs offense through the season's opening 10 matches. Doyle leads the OVC with 3.60 kills per set while Hernandez is third among conference hitters with 3.31 kills per set. However, the offense has remained balanced with the team's five starting hitters each recording a 10-plus kill outing this season. In addition, senior Taylor Skinner leads the league with a .350 attack percentage while junior Kayla Grantham is fourth with a .292 attack percentage.
«Read the rest of this article»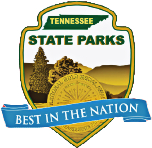 There are several events coming up at a Tennessee State Park in your area – including a festival that will take you back to another era and several workshops.  Stay tuned in the coming week for some great information about National Public Lands Day, slated for Saturday, September 25th – with activities planned in every region of the state, including our wonderful state parks and natural areas.
Finding a state park in your own backyard is easy to do and you don't have to spend a lot of gas money to get there!
«Read the rest of this article»