Milwaukee Prospects To Play In Nashville Through 2012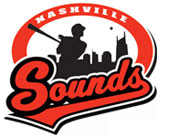 Nashville, TN — The Nashville Sounds and Milwaukee Brewers have extended their player development contract for two more years, ensuring that the working relationship between the clubs will continue through the completion of the 2012 season. The Sounds have served as the Brewers' Triple-A affiliate since 2005.
The announcement was made jointly this afternoon by Sounds co-owner Frank Ward and Brewers executive vice president and general manager Doug Melvin.
In six seasons as a Brewers affiliate, Nashville has produced five winning records, made the playoffs three times, and captured the 2005 Pacific Coast League title. The Sounds carry a 451-409 record over that stretch, the 4th-best mark among the 16 PCL clubs.
"We are very pleased to continue our relationship with the Milwaukee Brewers and their staff. The product that they've put on the field here in Nashville speaks for itself," said Ward. "In addition, we are excited to know the Sounds will continue to play an integral role in developing the Brewers' prospects on their way to Milwaukee."
Not including rehab players, 15 different Sounds players were promoted to Milwaukee this season. Twenty-four of the current 31 players on the Brewers' active roster have appeared for Nashville during their playing careers.
"Frank Ward and his ownership group have provided our Nashville club with a number of our baseball-needed requests and the Brewers hope a new stadium is in the future plans," said Melvin. "We appreciate the fans who have supported both the Sounds and the Brewers players who have earned their way to Milwaukee."
The Sounds kick off their 34th season of competition next April at Greer Stadium. Season ticket packages are currently on sale by calling 615-690-HITS or visiting www.nashvillesounds.com.