Written by U.S. Army 1st Lt. R.J. Peek
3rd Battalion, 187th Infantry, 101st Airborne Division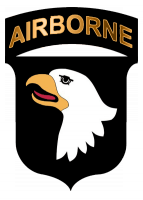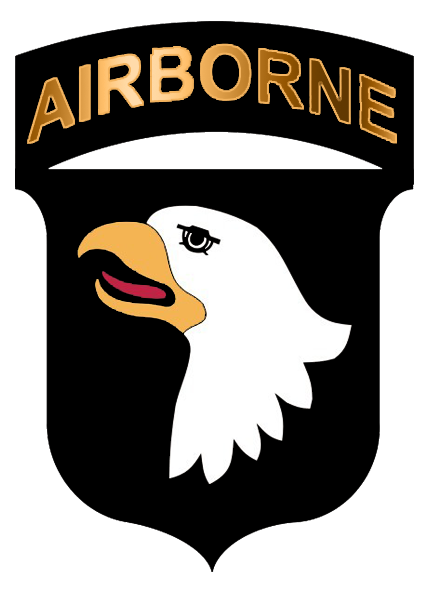 Ghazni Province, Afghanistan – Task Force Iron Rakkasan, 3rd Battalion, 187th Infantry, 3rd Brigade from the 101st Airborne Division, conducted the official transfer of authority ceremony for western Paktika Province to Task Force Red Currahee, 1st Battalion, 506th Infantry, 4th Brigade from the 101st Division September 10th.
The Iron Rakkasans did not return home; instead they moved west to Ghazni Province.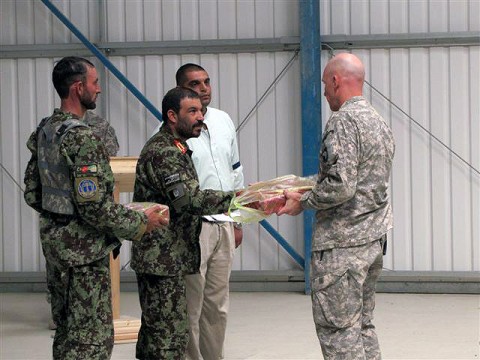 As the two units celebrated the passing of the torch from TF Iron Rakkasan to TF Red Currahee, it also marked another monumental occasion for the two units. As the Iron Rakkasans continue the fight in Ghazni, the two battalions find themselves fighting shoulder-to-shoulder for the first time since May 1969 when the two battalions fought on Dong Ap Bia Mountain in the Battle of Hamburger Hill during the Vietnam War.
U.S. Army Lt. Col. David Fivecoat from Delaware, OH, commander of 3rd Battalion, 187th Infantry and U.S. Army Lt. Col. David Womack from Roanoke, VA, commander of 1st Battalion, 506th Infantry look forward to fighting together to secure the populations of Ghazni and Paktika provinces. This TOA is one of the final pieces of the surge – American battalions will now be conducting counterinsurgency operations in two critical provinces.
"The TOA ceremony marks much more than just an unveiling of colors," said U.S. Army Command Sgt. Maj. Timothy Johnson from Lansing, MI "It's difficult to relinquish responsibility in Paktika after all we have done here. I am glad to see it staying in the hands of the 101st Screaming Eagles. I cannot think of anyone I trust more to continue the mission here in Paktika then the Red Currahees. We look forward to working with them as we continue the mission in eastern Ghazni."