Nashville, TN – Stephen Stansell, who tied a school record with four field goals in Austin Peay State University's come-from-behind 26-23 win against Tennessee State, has been the Ohio Valley Conference Specialist of the Week.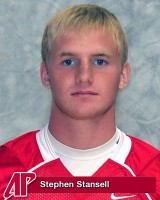 The 5-11, 183-pound sophomore from Athens, was a perfect 4-for-4 on the day against Tennessee State, scoring 14 of APSU's 26 points. The four field goals tied the school record originally set by Tom McMillan, September 5th, 1987 at Kansas State.
Stansell connected on a 50-yarder (the second longest of his career) just before halftime to trim the TSU lead to 14-10 at the break. Stansell added a 30-yarder and 23-yarder in the third quarter and a 29-yarder in with 6:55 to play, keeping the Govs close and allowing them to come-from-behind and win the game later in the quarter.
Through three games Stansell is averaging 10.33 points/game, which is 11th nationally, while his 2.33 field goals/game ranks fourth-best nationally.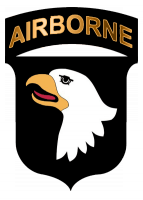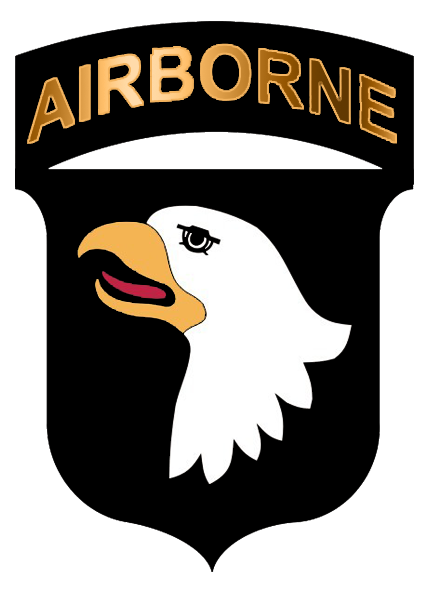 Fort Campbell, KY – 1st Lt. Eric Yates, 26, of Rineyville, KY died September 18th, after an improvised explosive device detonated near his dismounted patrol in Maquan, Zhari District, Afghanistan.
Yates was an Infantryman assigned to Bravo Company, 1st Battalion, 502nd Infantry Regiment, 2nd Brigade Combat Team, 101st Airborne Division (Air Assault.)
His awards and decorations include: National Defense Service Medal; Afghanistan Campaign Medal; Global War on Terrorism Service Medal; Army Service Ribbon; Overseas Service Ribbon and Combat Action Badge.
Yates is survived by his father, Mr. David L. Yates and mother Kathy Yates both of Rineyville, KY.
A memorial service will be held in Afghanistan. Fort Campbell holds a monthly Eagle Remembrance Ceremony. The next ceremony will be held October 13th at 4:00pm in the Family Readiness Center.
Written by U.S. Army Spc. Luther L. Boothe Jr.
Task Force Currahee, 4th Brigade Combat Team, 101st Airborne Division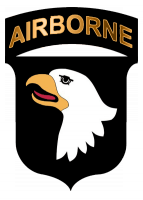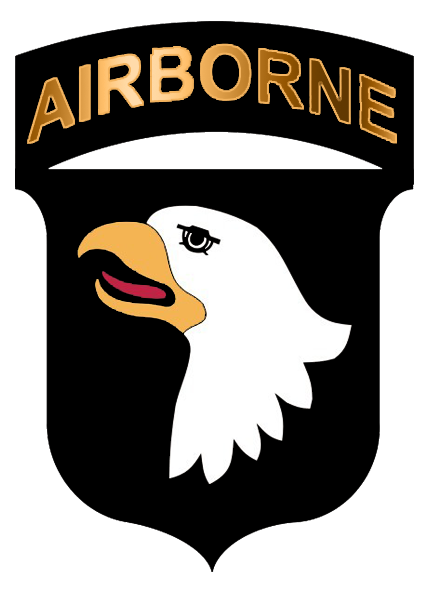 Paktika Province, Afghanistan – Food service specialists from Task Force Currahee feed the Soldiers serving at Forward Operating Base Tillman here and have proven that nothing will deny their passion for providing fellow Currahees with the satisfaction of three hot meals a day.
The food service specialists of 2nd Battalion, 506th Infantry Regiment, 4th Brigade Combat Team, 101st Airborne Division start their day well before sunrise and end the day long after sundown, yet they find no room for complaints or time to be tired.
"Our mission is to make sure everybody on the FOB is fed well and to do our best to get the Soldiers three hot meals a day," said U.S. Army Sgt. Tim Hunnicutt of Atlanta, the noncommissioned officer in charge of dining facility operations. "In order to accomplish our mission, we typically work from 5:45am until 8:00pm."
However, it is not about working certain hours or shifts. The food service professionals are committed to making sure the mission is complete, even if that means a late night, said Hunnicutt. There have been plenty of occasions where an infantry patrol has been out past normal chow hours, and the Soldiers stay late to make sure everybody is fed. «Read the rest of this article»

Clarksville, TN – A collision between a 2004 Chevy Silverado and a Tractor Trailer closed Trenton Road near Lowe's Drive for almost two hours this morning. 
On September 20th, around 7:19am, a 2004 Chevy Silverado, driven by Matthew Lewis, 33, of Clarksville, TN was traveling south on Trenton Road and collided with the rear of a tractor trailer, driven by Jackie Thomas, 61, of Mayfield, KY. which was stationary in the left southbound lane of Trenton Road.  
«Read the rest of this article»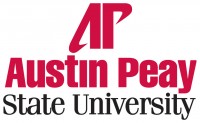 Clarksville, TN – As part of Austin Peay State University's Honors Program Lecture Series, actor and producer David Alford will speak at 6:00pm, Thursday, September 23rd in the new Honors Commons on the main campus.
 
The event is free and open to the public. Refreshments will be served.
A native of Adams and alumnus of APSU, Alford studied at the Juilliard School for Drama in New York City. He founded the Mockingbird Theatre in Nashville in 1994 and served as its acting director until 2004. «Read the rest of this article»

Nashville, TN – The Tennessee Wildlife Resources Commission will hear an update on the proposed 2011 sport fish proposals and an overview of Tennessee's trout program at its September meeting. The TWRC will meet September 22nd-23rd in Crossville at the Hampton Inn.
The commission was presented the 2011 sport fish proposals at its August meeting. An update on two sport fish changes, that were mentioned at the August 2010 Commission meeting (Whiteville Lake crappie and the closed fishing zone in Cherokee Reservoir), will be made.
As was discussed at the August commission meeting, the U.S. Fish and Wildlife Service has determined that shovelnose sturgeon be listed as a "similarity of appearance" species with the federally endangered pallid sturgeon. Proclamation 10-12 amends the commercial fishing proclamation to prohibit the take (harvest) of this species by commercial fishing activities in Tennessee. In addition, due to the action taken by the U.S. Fish and Wildlife Service on shovelnose sturgeon, the agency is proposing to prohibit the harvest of this species by sport fishing methods as well. «Read the rest of this article»

Batavia, OH – Austin Peay State University women's golf team will participate in its second fall golf tourney when its travels to Batavia, Ohio, Monday and Tuesday, to play in the University of Cincinnati Invitational.
The two-day, 54-hole tourney (36 holes, Monday; 18 holes, Tuesday) will be played on the par-72, 6,136-yard Elks Run Golf Course.
The extremely competitive tourney will feature a pair of Ohio Valley Conference rivals, Morehead State and Murray State, along with host Cincinnati (2 teams), Akron, Evansville, Florida International, Marshall, Memphis, Ohio, Penn State, Robert Morris, Southern Mississippi, Toledo and University of Texas-Pan American. Conceivably, this could be one of the most competitive tournament's the Lady Govs have appeared in years.
«Read the rest of this article»


The weekly Clarksville Parks and Recreation Department Recreation Report provides Clarksvillians with a glimpse at the activities and events that are available from the Parks and Recreation Department for them to enjoy together as a family.
This weeks highlights include:
Downtown Market
Archery is back
Step program
Yoga
Bark in the Park
Sleep under the Stars
«Read the rest of this article»
Written by U.S. Army Spc. Luther L. Boothe Jr.
Task Force Currahee, 4th Brigade Combat Team, 101st Airborne Division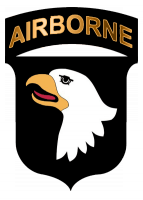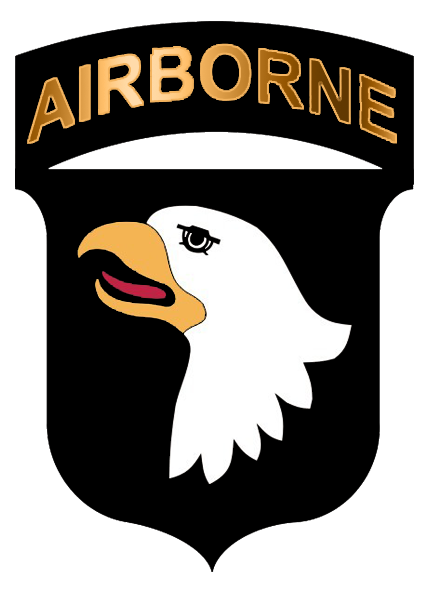 Forward Operating Base Sharana, Afghanistan – Soldiers from Task Force Currahee, 4th Brigade Combat Team, 101st Airborne Division, use division assets to decrease the combat logistic patrols and deliver supplies to far-reaching outposts quickly and more efficiently.
The 101st Abn. Div. is the U.S. Army's only air assault division with sling load operations for transporting cargo by helicopter that has made a significant impact in Operation Enduring Freedom.
«Read the rest of this article»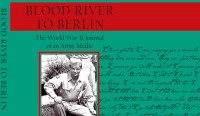 As Veteran's Day approaches, if you can read only one book this year, let it be Blood River to Berlin. No, you aren't going to find it on the best seller list available from a New York publisher. This book is written by your neighbor, Michael Freeland, who lives at 1412 Shallow Lake Circle, Hopkinsville, KY 42240. You can e-mail him at or call him at 270-886-0551 to order the book.
Published by Proctor's Hall Press in Sewanee, Tennessee, Blood River to Berlin: The World War II Journal of an Army Medic is the story of someone who started to school in a one-room schoolhouse in a remote community called "Blood River" in Henry County, Tennessee. He dropped out of high school, went to Detroit to work, and was drafted into the United States Army. «Read the rest of this article»