Written by U.S. Army 1st Lt. R.J. Peek
3rd Battalion, 187th Infantry, 101st Airborne Division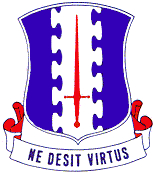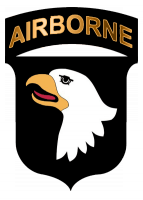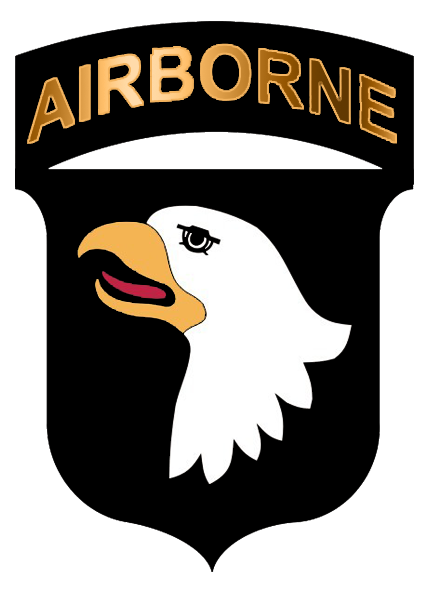 Ghazni Province, Afghanistan – Task Force Iron Rakkasan assisted the Afghan government and the Afghan National Security Forces in eastern Ghazni province September 18th to provide safe and legitimate polling.
The leaders from each element spent the past several weeks planning and preparing for the elections to ensure it was safe, secure and free from corruption.
"With the Afghan police and the assistance of the U.S. forces, we are confident of a well executed election process," said Sher Khan, sub-governor of Andar District, prior to the elections.
Between the two districts, nine polling centers were open to the public. The Afghan National Police provided immediate security at each station while the Afghan National Army secured the outlying areas. «Read the rest of this article»

Nashville, TN – The Tennessee Wildlife Resources Agency expects bowhunters to be out in force for Tennessee's 2010 archery deer hunting season which kicks off on Saturday, September 25th.
The deer archery season will again be divided into three segments statewide this year. The first segment runs from September 25th-October 29th while the remaining two will be November 1st-5th, and December 6th-17th.
For better wildlife management, Tennessee is divided into the three deer units-A, B, and L. The anterlesss deer bag limit for each unit is: Unit A -4; Unit B -2; and Unit L -3 per day. (A map identifying the Deer Management Units can be found on page 24 of the 2010 Tennessee Hunting and Trapping Guide and on the TWRA website). «Read the rest of this article»

Clarksville, TN – The Provost Lecture Series at Austin Peay State University will feature a presentation next week about how instruction continues after a disaster occurs.
Michael Becraft, assistant professor of professional studies, will present "Academic Instruction After a Disaster" from 3:00pm-4:30pm, Thursday, September 23rd in the Morgan University Center, Room 303.
Before his appointment as an assistant professor in the APSU School of Technology and Public Management, Becraft served as the assistant vice president of academic affairs at APSU.
He came to APSU in 2006 as special assistant to the provost. Prior to APSU, he had been assistant to the provost since 2004 at St. Mary's College of Maryland, St. Mary City.
«Read the rest of this article»

Clarksville, TN – The Clarksville Police Department needs your help to reduce vehicle burglaries. In the last week, the  St. Bethleham areas had 18 vehicle burglaries. All of the vehicles were unlocked or in the back of unsecure pick-ups. Items such as laptops, purses and GPS' are some of the items which have been taken from the unsecure vehicles.
Many of those burglaries have happened in the front of residences. There have been other vehicle burglaries around town to unlocked vehicles, but the 18 in the last week in the St. Bethleham area really jumps out.
Anyone who has any information regarding the burglaries or sees suspicious activity in their neighborhood is asked to call the Clarksville Police Department at 931-648-0656 or the Tips line at 931-645-TIPS (931-645-8477).
Written by U.S Army Sgt. Brent C. Powell
3rd Brigade, 101st Airborne Division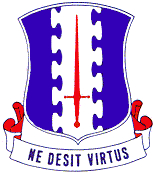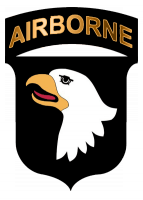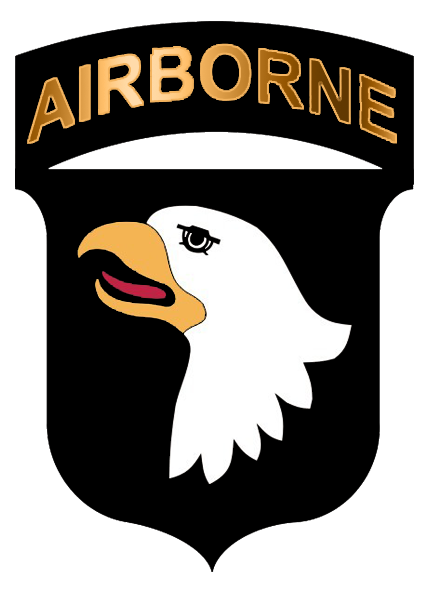 Khowst Province, Afghanistan – For the fourth time in Afghanistan's recent history, thousands of Afghan people turned out to polling centers across the country September 18th to vote for their future leaders during the Government of the Islamic Republic of Afghanistan's general election.
To help ensure the elections were successful, coalition forces, Afghan National Security Forces and government officials throughout Afghanistan have planned and prepared for the election for the past several months.
«Read the rest of this article»
APSU Women's Volleyball


Brentwood, TN – Austin Peay State University volleyball sophomore Nikki Doyle has been named the Ohio Valley Conference's "Volleyball Player of the Week," the league office announced, Monday.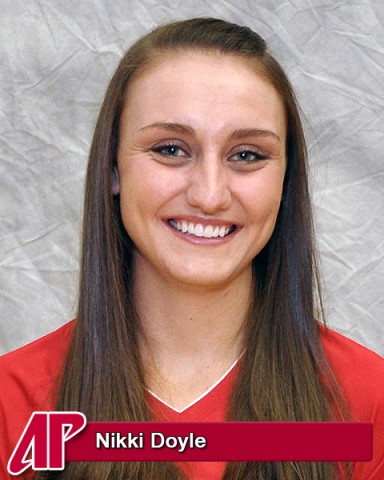 Doyle, of Santa Maria, CA, led the Lady Govs with 36 kills as they posted victories against Murray State and UT Martin to open both their home and OVC schedules. She was charged with just six errors in the two matches, finishing the weekend with an impressive .345 attack percentage. Against Murray State, Doyle recorded a career-high 23 kills and a .295 attack percentage. She followed that with 13 kills and a .462 attack percentage against UT Martin.
Doyle becomes the fourth Lady Govs volleyball player to receive weekly recognition from the OVC. Sophomore Ilyanna Hernandez was the league's "Offensive Player of the Week," September 6th, junior Paige Economos was the "Defensive Player of the Week," September 13th, and senior Sarah Alisaleh was the "Setter of the Week," September 13th.
Austin Peay puts its 10-match win streak on the line when it hosts Lipscomb, 7:00pm, Tuesday, at the Dunn Center. Admission is free to all fans.

Clarksville, TN – North 3rd Street will be closed to through traffic from Main to College Street on Wednesday, September 22nd, beginning at 8:00am to approximately 4:00pm. Gas and Water construction workers plan to install a new manhole and sewer service line near the intersection of North 3rd and College. Traffic will be detoured to Main Street for access to College Street.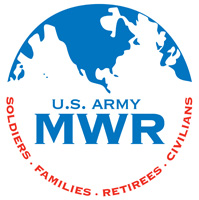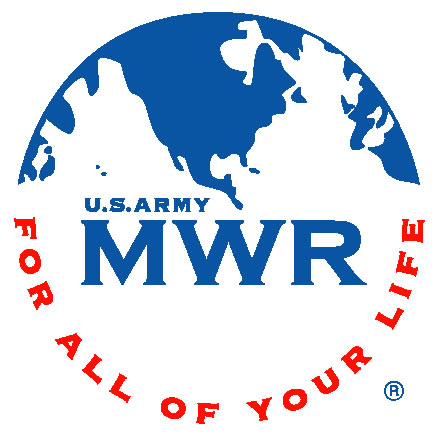 Fort Campbell, KY – Remember the scene from Home Alone where Macaulay Culkin realizes that he has been left home alone, puts his hands on his face, and then proceeds to run through his house yelling in a panic? Do not let this movie scene be your reality! Child, Youth and School Services (CYSS) Home Alone Parent Workshop, educates parents on acceptable practices, nutrition, and safety for middle school aged children and teens staying home alone.
The class also teaches parents what to expect of these children and their capabilities for self-supervision. The Home Alone Parent Workshop will take place at Parent Central Services, located at 5668 Wickham Avenue, from 11:15am until 12:45pm on Tuesday, September 28th. A brown bag lunch will be provided. Registration is required.
For additional information on the Home Alone Parent Workshop, or to register, please contact Parent Central Services at 931-216-8205.
Opening Marks Major Milestone in State's 2nd Largest Recovery Act Funded Project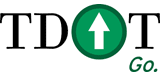 Nashville, TN – TDOT Commissioner Gerald Nicely joined Federal Highway Administrator Victor Mendez, Mayor Karl Dean, State Senator Douglas Henry, and other state and local officials in Nashville to celebrate the opening of the new flyover ramp from Interstate 40 East to Briley Parkway in west Nashville. The $32 million interchange modification project is being totally funded through money from the American Recovery and Reinvestment Act.
"The Recovery Act is delivering transportation projects that otherwise would have remained on the shelfbooks," Administrator Mendez said.  "Instead of half-finished highways and interchanges, these funds — Recovery Act dollars are bringing projects to completion and making communities more livable all around the country."
TDOT traffic counts estimate 42,000 vehicles use this interchange each day, in addition to the 100,000 vehicles that travel this stretch of I-40 daily. «Read the rest of this article»

Nashville, TN – The Tennessee Wildlife Resources Agency has announced the Arnold Engineering Development Center (AEDC) Wildlife Management Area units 1 & 2 permits are going to be allocated for a pair of separate October shotgun deer hunts using a first come, first serve basis. The permits will go on sale at 8:00am (CDT) on (Wednesday) September 22nd.
The Unit 2 hunt is October 8th-10th and the hunt code is 14 and the quota is 200 permits. The Unit 1 hunt will be October 23rd-24th and the hunt code is 3 and the quota is 100 permits. For each of the hunts, two deer may be harvested with no more than one antlered.
Customers can only obtain one permit per hunt choice. There are two hunt choices for October. Customers can obtain one permit for each hunt choice for a total of two permits per person. «Read the rest of this article»