Opening Marks Major Milestone in State's 2nd Largest Recovery Act Funded Project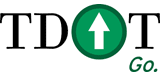 Nashville, TN – TDOT Commissioner Gerald Nicely joined Federal Highway Administrator Victor Mendez, Mayor Karl Dean, State Senator Douglas Henry, and other state and local officials in Nashville to celebrate the opening of the new flyover ramp from Interstate 40 East to Briley Parkway in west Nashville. The $32 million interchange modification project is being totally funded through money from the American Recovery and Reinvestment Act.
"The Recovery Act is delivering transportation projects that otherwise would have remained on the shelfbooks," Administrator Mendez said.  "Instead of half-finished highways and interchanges, these funds — Recovery Act dollars are bringing projects to completion and making communities more livable all around the country."
TDOT traffic counts estimate 42,000 vehicles use this interchange each day, in addition to the 100,000 vehicles that travel this stretch of I-40 daily.
"The new interchange ramp from I-40 East to Briley Parkway will help reduce congestion through this heavily traveled area and will contribute to continued economic development in west Nashville," said Tennessee Governor Phil Bredesen. "Funding constraints could have delayed this project and many others for years, but the Recovery Act funds allowed the state to make this investment in our infrastructure."
Work continues to progress on the new flyover ramp from Briley Parkway South to I-40 West, which is expected to open in the coming weeks.  The project also includes the construction of three noise barrier walls, the replacement of the White Bridge Road bridge over I-40, five retaining walls, and the replacement of the pedestrian bridge located just west of the interchange.  The $32 million project is scheduled to be complete by late summer 2011 and is expected to employ nearly 350 workers.
"Beginning today, I-40 Eastbound traffic will no longer have to exit at White Bridge Road and sit through a series of red lights to reach Briley Parkway North," added Nicely. "Instead, motorists will have direct access to Briley Parkway, which is home to numerous businesses including FedEx and UPS.  Briley Parkway is also a vital link to I-24 and I-65."
Congressman Jim Cooper said, "A strong infrastructure is vital to a strong economy. I'm glad TDOT has put our Recovery Act resources to good use."
Phase I of the I-40/White Bridge Road Interchange improvement project was completed in 2005, and greatly improved safety, efficiency, and the flow of traffic.
"Many Nashvillians have watched this project progress over the last year and have been waiting anxiously for the opening of this ramp," said Nashville Mayor Karl Dean. "I'm pleased TDOT is funding improvements that will serve our residents, commuters, and visitors for generations to come."
 
"The opening of this ramp will improve the commute of countless drivers and the movement of freight into and out of Nashville," agreed Senator Douglas Henry. "I want to thank Governor Bredesen and Commissioner Nicely for their commitment to these crucial efforts."
Representative Gary Odom added, "A quality transportation system is vital to continued economic growth. I'm pleased that the Recovery Act is funding these improvements which will continue to make west Nashville an attractive option for new businesses."
Of the $26.6 billion in ARRA highway funds available nationwide, Tennessee's share is $573 million. To date, Tennessee has obligated $567 million for 318 projects.  As of September 3rd, 154 are underway and 163 are completed.
For more information on the American Recovery and Reinvestment Act, visit www.recovery.gov or visit www.tn.gov/tdot and click on the American Recovery and Reinvestment Act link in the middle of the page.