Written by U.S. Army Sgt. Scott Davis
Regional Command-East Public Affairs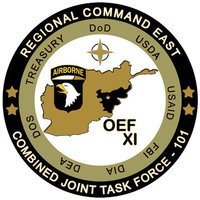 Bagram Airfield, Afghanistan – A servicemember is having trouble sleeping and when he does sleep he has nightmares. He's anxious all the time and doesn't really want to talk to anyone.
Does this person have post-traumatic stress disorder?
Although servicemembers can be diagnosed with different combat stress disorders, only a small number of servicemembers are diagnosed with PTSD.
"A lot of symptoms of PTSD, like having a hard time sleeping, being more irritable or being hypervigilant, can be absolutely normal when you are deployed or even when you get back home," said U.S. Army Maj. Sebastian Schnellbacher, Combined Joint Task Force-101 psychiatrist. "It's when those symptoms start to interfere with your daily life … I'd like to know about it so we can fix it before it becomes a real issue." «Read the rest of this article»
APSU Women's Tennis

Clarksville, TN – Austin Peay State University women's tennis team saw its newcomers play well at the String 'n Swing Memphis Collegiate, September 17th-19th, in Memphis.
The 2010 Ohio Valley Conference Tournament champions, the Lady Govs already have seen the product of success from junior Vanja Tomic (No. 123/ITA) and sophomore Carolin Weikard (No. 125/ITA). The team graduated a pair of All-OVC performers and head coach Malik Tabet has made it clear that newcomers Cassidy Hochwalt, Kimberly Loo and Rachel Margolies will be expected to hit the ground running. «Read the rest of this article»

Clarksville, TN – Police have charged Matthew Epps with the robbery of Legends Bank in the 1800 Block of Tiny Town Road. Epps and another black male entered the bank wearing gloves, showed a handgun, and demanded money from the teller drawers. The two suspects were disguised with wigs and women's clothing.
After Police received and followed up on several tips, they developed Epps as a suspect in the robbery. 
«Read the rest of this article»

Clarksville, TN – Residents near the Millswood Drive and Fort Campbell Boulevard intersection may experience low water pressure this evening from 11:00pm to approximately 7:30am Friday morning.
Gas and Water construction workers will be repairing an 8-inch water main leak off of Millswood Drive. Both roads will be open to traffic.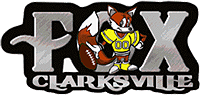 Clarksville, TN – The Clarksville Fox Women's Football team is holding their sign-ups for the 2011 Women's Football Season Saturday, September 25th at 3:00pm at the Northwest High School gym located at 800 Lafayette road.
No experience necessary. Bring your friends and sign up. For more information visit their website at www.theclarksvillefox.com.
September 25th, 2010 • 11:00am CDT
Madison, WI • Camp Randall Stadium (80,321)

Clarksville, TN – Wisconsin will be the first Big Ten opponent the Govs have played in University history. Saturday's game will see the Governors play their second Football Bowl Subdivision (FBS) team this season. The Govs, Football Championship Subdivision members of the Ohio Valley Conference, lost to Middle Tennessee, 56-33, September 11th. However, it will be the first time in school history the Govs will play a Bowl Championship Series (BCS) opponent.
This is the Governors' fifth season in its return to playing scholarship football and fourth back in the OVC. Following the 1996 season, Austin Peay elected to forego scholarship football for a non-scholarship era that lasted from 1997 to 2005.
The 11:00am start at Wisconsin will be the Governors first morning start since they played an 11:00am contest at Valparaiso, September 23rd, 2000, during the program's non-scholarship era. That was believed to be the first morning start in program history. «Read the rest of this article»

Clarksville, TN – Crime Stoppers and the Clarksville Police Department need your help! There have been several burglaries in the Tiny Town Road and Trenton Road areas over the past few days. If you have any information about these burglaries please call Detective Rodney Lifsey at 931-648-0656 ext. 3006 or you can call Crime Stoppers at 931-645-TIPS (8477). 
All calls to Crime Stoppers will remain totally anonymous. If your information leads to the arrest and or conviction of persons involved in this or any other crime you may be eligible for a cash reward of up to $1000.
Written by U.S. Army Staff Sgt. Jimmy Norris
Task Force Rakkasan Public Affairs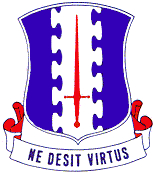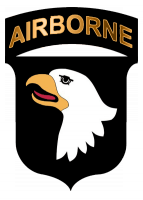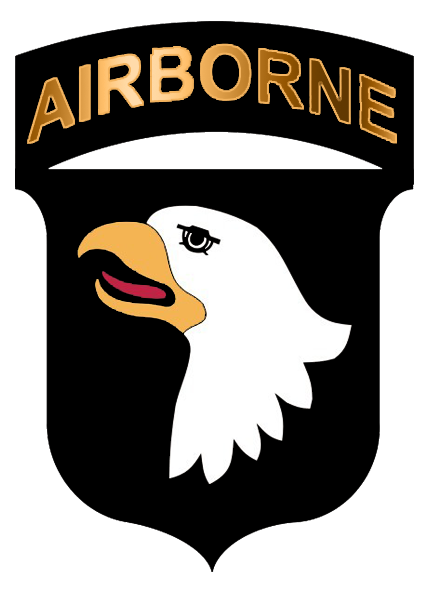 Khowst Province, Afghanistan – Soldiers from the 1st Squadron, 33rd Cavalry Regiment, 3rd Brigade Combat Team repelled an attack on Combat Outpost Spera September 21st resulting in the death of at least 27 insurgents.
Both remotely piloted aircraft and strategically placed surveillance cameras identified the insurgent forces preparing to open fire with a mixture of small arms and rocket propelled grenades.
«Read the rest of this article»

Clarksville, TN – Water service is scheduled to be disrupted on Madison Street from West Meadow Drive to Maxwell Drive beginning at 11:00pm this evening to approximately 7:30am Friday morning. Both sides of Madison will be without water service and area residents may experience low water pressure while Gas and Water construction workers replace a fire hydrant.
In addition, the outer westbound lane of traffic on Madison Street will be closed during the repair work. Motorists should use caution when approaching the work zone.
Tennessee Titans (1-1) at New York Giants (1-1)
Sunday, September 26th, 2010 • Noon CDT • New Meadowlands Stadium • East Rutherford, NJ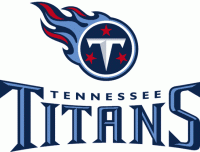 Nashville, TN  –  The Tennessee Titans (1-1) play their first road game of the 2010 regular season this week, traveling to face the New York Giants (1-1) at the New Meadowlands Stadium. Kickoff is scheduled for noon CDT on Sunday, September 26th.
Located only feet from the former site of Giants Stadium, which housed the team from 1976 through 2009, the New Meadowlands Stadium seats 82,500 fans and was built with a pricetag of $1.6 billion. The 2.1 million square-foot facility was inaugurated in the regular season on September 12th with a 31-18 Giants victory over the Carolina Panthers. «Read the rest of this article»