Clarksville, TN – The Clarksville Parks and Recreation Department hosted the local division of the 2010 NFL Punt, Pass & Kick competition on September 18th at Kenwood High School Football Stadium. Boys and girls competed separately in five age divisions (6-7,8-9, 10-11, 12-13, 14-15). The following are the first-place winners of this year's competition: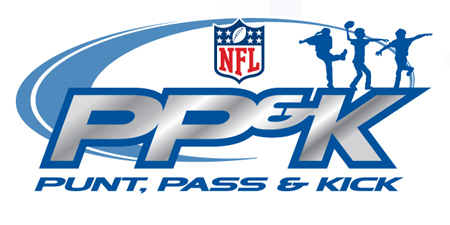 Girls
Ages 6-7 – Jill Casillas
Ages 8-9 – Mackenzie Cherry
Ages 12-13 – Alexis Mihalinec
Ages 14-15 – Kayla Mihalinec
Boys
Ages 8-9 – Hank Casillas
Ages 10-11 – Kyle Mihalinec
Ages 14-15 – Donovan Lakin
These first-place winners will move on to the Sectional Competition to be held October 9th at Baptist Sports Park in Nashville, Tennessee where they could qualify for the Team Championship Competition. The Team Championship Competition is to be held in conjunction with the Titans vs. Eagles game at LP Field.