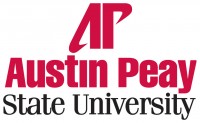 Clarksville, TN – In three short years, Clarksville's Gateway Chamber Ensemble has reached national prominence though its innovative concerts and the release of a critically acclaimed CD, "Wind Serenades." The group, made up of Austin Peay State University music faculty and other professional musicians, is now gearing up for its first subscription season, bringing its new takes on classical works to the local community.
"The recurring thread this season will be composers we've heard of but approached in ways they aren't usually done," Dr. Gregory Wolynec, APSU associate professor of music and director of the ensemble, said. "It'll also include works that we might not have heard of before, that don't have a natural home. They are too small to be done by a full symphony or orchestra, and yet they are too large to be done by a typical chamber group. All our works will be done with 10 to 25 players. For most of these pieces, these are the only performances in these conditions they'll get all year."
This new take on classical works will be evident in the season's inaugural show, "New Beginnings," which starts at 7:30pm, September 27th, in the Music/Mass Communication Concert Hall. The evening's performance will feature the ensembles interpretation of masterworks such as Joseph Haydn's Symphony No. 6 "Let Matin," Samuel Barber's "Adagio for Strings" and Aaron Copland's "Appalachian Spring."
"It's an approachable concert involving three well known composers and two really well known works," Wolynec said. "It's a great introduction for new listeners, but it should also be very rewarding for returning listeners."
The Barber piece, which was featured prominently in the Oscar-winning film "Platoon," was originally written for four players. In subsequent years, it was expanded to be played by a full string orchestra. On September 27th, nine of the ensemble's players will tackle the work.
"It will create a much different sound," Wolynec said.
Copland's ballet, "Appalachian Spring," will also feature 10 minutes of music that is usually never heard when the piece is performed.
"The work is very approachable, very listenable," Wolynec said.
The other concerts of the season include "The Artistry of William Bennett" on November 8th, "Wind Serenades III" on February 21st and "Schoenberg and His Influences" on April 4th. Tickets for a single performance, including the September 27th "New Beginnings" concert, are $12.00 for adults, $8.00 for students or military and $25.00 for a family of four. Season tickets are $40.00 for adults, $25.00 for students and $100.00 for a family of four.
The ensemble's CD, "Wind Serenades," will also be on sale at the concert.  Earlier this year, Fanfare Magazine, a leading classical music publication, praised the CD as having the definitive versions of Mozart's "Wind Serenade in B flat" and Richard Strauss's "Wind Serenade in E flat." The CD is $10.00.
For more information about the Gateway Chamber Ensemble, including upcoming musical performances, visit the group's website, www.gatewaychamberensemble.com.