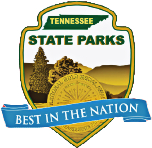 Tennessee will celebrate National Public Lands Day on Saturday, September 25th, with volunteer activities planned across the state.  Throughout the coming weeks, there are several great opportunities in Middle Tennessee. So, whether it's a day of volunteerism or just an opportunity to enjoy the great outdoors – Tennessee's beautiful state parks and natural areas offer the very best.
Finding a state park in your own backyard is easy to do and you don't have to spend a lot of gas money to get there!
Tennessee State Parks offer a variety of activities and events throughout the fall. From great hikes to bluegrass – there's something designed for the entire family!
Old Stone Fort State Archaeological Park
Join Old Stone Fort Friday through Sunday, September 24th-26th, for three days of discovery at their Archaeoskills Weekend. Discover the significance of Old Stone Fort, the culture and lifestyles of the Woodland Indians and the goals and techniques of archaeology. In addition to the Atlatl competition, there will be darts and throwing sticks, pottery demonstrations, dugout canoe demonstrations and other archaeoskills. The park campground, which has full facilities, is within one-half mile of the museum and knapping area.
The Old Stone Fort is a 2,000-year-old Native American ceremonial site. The hilltop enclosure mound site consists of mounds and walls that combine with cliffs and rivers to form an enclosure measuring one-and-a-quarter miles around. The enclosure was used for approximately 500 years and includes the remains of parallel walls oriented to the summer solstice sunrise.  Old Stone Fort State Archaeological Park and museum are located in Manchester on U.S. Highway 41 – about halfway between Nashville and Chattanooga. For more information about Old Stone Fort's Archaeoskills Knap-In please call 931-723-5073.  Additional information about the park can be found at www.tnstateparks.com/OldStoneFort. 
National Public Lands Day Opportunities
Bledsoe Creek State Park – Join park staff and the Friends of Bledsoe Creek State Park at 9:00am on Saturday, September 25th, for a stream and trail cleanup effort. Volunteers should meet at the shop building located at the end of Deer Run Road. Please wear appropriate clothing and shoes. Bring work gloves and any rakes or tools for cleaning that you may have. For more information, contact Sharon Armistead at 615-347-3639. 
 
Cordell Hull Birthplace State Park – Volunteers will meet at 9:00am at the Bunkum Cave Trail Head parking lot for a trail maintenance effort.  Participants are asked to wear long pants and sturdy shoes. Gloves, tools, snacks and water will be provided. An optional guided hike on the scenic Bunkum Cave Trail will follow the volunteer event. For more information, contact Robin Peeler at 931-864-3247.
Short Springs State Natural Area – Resource Management Division staff will conduct trail maintenance work starting at 10:00am at the Short Springs Natural Area located outside of Tullahoma. Volunteers will meet at the parking area under the water tower on Short Springs Road. Work will be conducted on the Adams Falls Trail, removing vegetation and making trail improvements. The event will be canceled if inclement weathers sets in or is predicted, so please consult weather reports before leaving. Participants are asked to wear sturdy boots and bring lunch and plenty of water.  Reservations are not required but questions can be directed to Forrest Evans at Forrest.Evans@tn.gov or 615-532-0431.
Cedars of Lebanon State Park
Celebrate Building a State Park on Saturday, September 25th, during WPA Days at Cedars of Lebanon. The Works Progress Administration was established in 1935 by President Franklin D. Roosevelt's Administration to help provide economic relief to the citizens of the United States who were suffering through the Great Depression. Cedars of Lebanon State Park and Forest was created to bring jobs and economic activity to Middle Tennessee by reclaiming approximately 9,000 acres of deforested lands unsuitable for agriculture in Wilson County. The land was purchased from 60 local farmers, many of whom were resettled. Jobs were provided for 300 members of the WPA to replant and develop the park for recreation and conservation. WPA Days will feature historical and cultural programs and demonstrations about the beginnings of the park and portraying life during the time period when Cedars of Lebanon was established. Programs will be held from 9:00am until 9:00pm.
Cedars of Lebanon State Park and State Forest are located in the southwestern part of Wilson County within the central basin of Tennessee. Both were established during the 1930s as part of Franklin D. Roosevelt's program to resettle people and replant the Cedar trees that had been heavily harvested. The area now contains one of the largest juniper forests in the country.  For more information about the park, visit www.tnstateparks.com/Cedars.
Bicentennial Capitol Mall State Park
Bicentennial Mall will host several upcoming fund-raising events, including the Juvenile Diabetes Research Foundation Walk on Saturday, September 25th, and the Nashville Cares Aids Walk on Saturday, October 2nd. 
Bicentennial Capitol Mall State Park is located at the foot of the State Capitol. The park is bordered by James Robertson Parkway, Jefferson Street and Sixth and Seventh Avenues. For more information about the park, please visit www.tnstateparks.com/Bicentennial or call the park office at 615-741-5280.
Rock Island State Park
Join Rock Island State Park on Saturday and Sunday, September 25th-26th, for the 35th Annual Lions Club Festival and Craft Fair. The event will feature antiques, crafts, jewelry, soaps and a chili cookoff (for non-profit organizations) with a $100.00 grand prize. Games, music and park interpretive programs also will be available. All profits go to vision and hearing enrichment for needy families. For additional information, please call 931-686-2769 or 931-686-2828. You may also contact the park office at 931-686-2471.
The scenic beauty of this wooded park is dominated by the Great Falls of the Caney Fork River – an imposing limestone gorge or "gulf" as it is called in the region. It provides scenic overlooks, waterfalls and deep pools for fishing, rock hopping and exploring. Located at the confluence of the Collins and Caney Fork Rivers, this 883-acre park has a natural sand beach on Center Hill Reservoir. Historic features of the park include a 19th-century textile mill and one of Tennessee's early hydroelectric plants. For additional information about the park, please visit www.tnstateparks.com/RockIsland.
Tims Ford State Park
The Tims Ford Environmental Education Association (TFEEA) will hold its annual Event and Membership Drive on Sunday, September 26th, with a Birds of Prey program from 1:00pm-5:00pm. Experience an incredible interaction with bald eagles, hawks, owls, falcons and a very fun black vulture. Many of the birds are free flying for an unforgettable close encounter! Enjoy a fun-filled day with other exhibits and a nature hike with Tennessee State Park Naturalist Randy Hedgepath.  For more information call 931-962-1183.
Tims Ford State Park, located on the Tims Ford Reservoir in the rolling hills of southern Middle Tennessee, is an outstanding recreational area and fishing paradise. Long before the construction of Tims Ford Dam on the headwaters of the Elk River, the area was used extensively by American Indians as a hunting and fishing territory. Archaeological excavations uncovered numerous artifacts and occupational sites, indicating that man had occupied the area as much as 10,000 to 12,000 years ago. For more information about the park, please visit www.tnstateparks.com/TimsFord.
Long Hunter State Park
A Log's Life, Sunset Switch, Scat Tells a Story and Looking at Leaves are just a few of the upcoming topics The Nature Circle at Long Hunter State Park will be discussing in the coming weeks. The Nature Circle is an interactive group made up of nature-themed stories, puppets, songs and crafts for ages three to five. The group meets at the park visitor center every Monday at 10:00am and is co-sponsored by the Friends of Long Hunter State Park. Children are encouraged to bring an item, such as a favorite book, stuffed animal or photograph that relates to each week's theme. For a complete schedule of events, please visit http://www.friendsoflonghunter.com/kidsplace.html or call 615-885-2422.
Long Hunter State Park is situated along the shore of J. Percy Priest Lake. It consists of four units: Couchville, Baker's Grove, Bryant Grove and Sellars Farm. Picnicking, swimming, hiking, backpacking, boating, fishing, nature photography and wildlife observation are among the activities available to park visitors. Planned activities include interpretive and recreation programs for the general public and environmental education programs for school and other interested groups. For more information about Long Hunter State Park, please visit www.tnstateparks.com/LongHunter or call 615-885-2422.
South Cumberland State Park
South Cumberland State Park will hold several fun and educational activities in the coming week, including:
Friday, September 24th, 2010
Tie-Dye – Meet at the Stone Door Ranger Station at 10:00am for an awesome tie-dye project. Participants need to bring their own shirt and dye will be provided. Limit one shirt per person please.
Sport Climbing How-To-Clinic – Are you ready to move from the world of top-roping to sport climbing?  Meet Ranger Jason at the Foster Falls parking lot at noon for a beginner's course on this different style of rock climbing.  Basic skills of climbing and rope work are required.  Call the park office to reserve a spot at 931-924-2980.
Water Filters – At 2:00pm, meet Ranger Chase at the Stone Door Ranger Station for a discussion on water quality. Demonstrations will include how to make a water filter from common materials and preparing contaminated water for boiling and drinking.
Backpacking Basics – Meet Seasonal Ranger Aaron at the Savage Gulf picnic area at 4:00pm for an informative talk for beginning backpackers.  Come learn the essentials to a fun and successful trip in the backcountry.
Saturday, September 25th, 2010
Paint the Pet Rock – Join park staff at the Stone Door Ranger Station at 2:00pm to create your own pet rock. All materials will be provided – just bring your creativity!
Help The Hemlock – Meet at the Stone Door Ranger Station at 3:00pm to learn all about the Eastern Hemlock.  Participants will discuss identification, taxonomy, survival uses, distribution and threats from the Wooly Adelgid. Learn what you can do to help an important part of our forest!
Sunset/Night Hike to Savage Falls – Meet Seasonal Ranger Aaron at the Savage Gulf Ranger Station at 6:00pm for a moderate four-mile hike to see beautiful Savage Falls. Hikers will get to experience the difference between night and day at the park. Bring water/snack, bug repellent, a headlamp or flashlight and wear sturdy shoes.
Sunday, September 26th, 2010
Nature Hike / Greeter Falls – Join Ashlie at the Greeter Falls parking lot at 9:00am to enjoy a moderate two-mile hike to beautiful Greeter Falls. Bring sturdy shoes, water and swimwear for a quick dip!
Drawing Nature – Meet Ranger Chase at the Stone Door Ranger Station at 2:00pm for a discussion and demonstration on the different native animals and plants and how to draw them.  Materials provided. This program is designed for all ages! 
Located near Monteagle, South Cumberland is one of the newer Tennessee State Parks. Almost the entire park lies atop the Cumberland Plateau and, unlike most state parks, South Cumberland is made up of ten different areas located in four different counties. The Visitor Center is located between Monteagle and Tracy City on Highway 41. For more information about the park, please call 931-924-2980 or visit www.tnstateparks.com/SouthCumberland.
Tennessee's 53 state parks and 81 natural areas offer diverse natural, recreational and cultural experiences for individuals, families, or business and professional groups.  State park features range from pristine natural areas to 18-hole championship golf courses. For a free brochure about Tennessee State Parks, call toll free 1-888-867-2757. For additional information, visit our Web site at www.tnstateparks.com.