APSU Men's Football

Madison, WI – Austin Peay State University's football team had few answers for nationally-ranked Wisconsin, falling 70-3 in non-conference action, Saturday afternoon, at Camp Randall Stadium.
Football Bowl Subdivision No. 10/11 Wisconsin (4-0) scored on all seven of its first-half possessions and accumulated 418 yards in the opening half, putting Austin Peay in a hole it could  not dig out of. The Badgers scored on each of their third-quarter drives before the Govs forced a punt on their first possession of the fourth-quarter.
«Read the rest of this article»

Clarksville, TN – The southbound lane of Greenwood Avenue from Madison Street to Tyler Street will be closed to traffic on Monday, September 27th, at 8:00am to approximately 4:00pm. Gas and Water construction workers are scheduled to repair an 8-inch sewer main line near the Greenwood Avenue and Madison Street intersection.
Traffic will be detoured.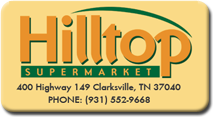 Clarksville, TN – Hilltop Super Market will hold their 2nd annual BBQ Cook Off Saturday, October 9th.
There will be cash prizes for the 1st, 2nd and 3rd place finishing teams. Trophys will be done by Morris Stevens.
Cracker Boy Seasoning is sponsoring the event. «Read the rest of this article»

Clarksville, TN – In the early 1990s, four highly trained classical musicians moved to a small farming town in Iowa and set up shop as the community's resident quartet. The Ying Quartet, as the group was known, received a National Endowment for the Arts grant for the groundbreaking experiment of integrating music and creative activities into the everyday life of the town of Jesup.
Residents heard the group perform haunting and powerful classical works at schools, churches, banks and inside their own homes. They viewed the arts differently after those two years, and the experiment went on to become a model for future NEA projects.
«Read the rest of this article»

Clarksville, TN – Water service is scheduled to be disrupted on West Bel Air Boulevard on Monday, September 27th, at 9:00am to approximately 1:00pm. Gas and water construction workers plan to replace a broken water valve and fire hydrant on West Bel Air.
The street will be open to traffic.
Written by U.S. Army Sgt. Spencer Case
304th Public Affairs Detachment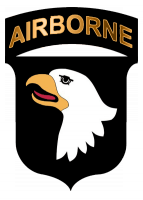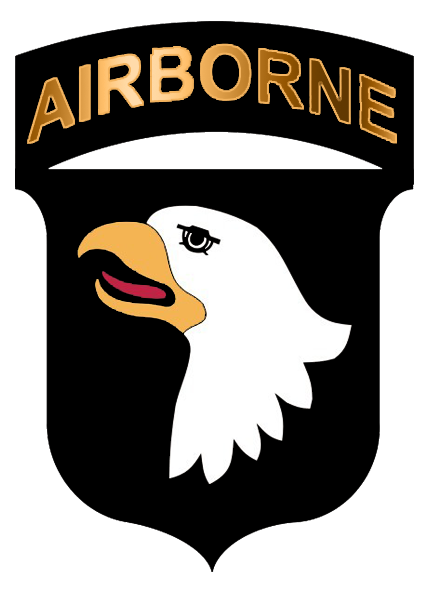 Paktya Province, Afghanistan  – One Afghan security contractor and five insurgents were killed when a squad-sized element of insurgents attacked three bases near Gardez, Paktya Province, September 24th. At least two others were injured.
The attack began when insurgents opened fire on the Forward Operating Base Goode (Gardez) entry control point with AK-47 rifles at about noon, said U.S. Army Capt. Scott M. Frederick, the FOB commander of FOB Lightning. One insurgent was killed and a truck belonging to a respected village elder was hit by a rocket-propelled grenade and set aflame in this initial attack.
«Read the rest of this article»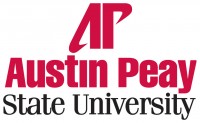 The Austin Peay State University campus and community was treated to a night of musical genius and history when Austin Peay State University Professor of Voice and renown soprano, Dr. Gail Robinson-Oturu teamed with distinguished composer, conductor and educator Roland Carter to present a Night of Negro spirituals titled "Tryin to Get Home"
Most of the time concerts involving Negro Spirituals are done by singers that take their voice training and style from gospel music. This was the first time I had heard Negro spirituals sung by a trained opera singer but at the same time I could hear the gospel upbringing coming through with each selection she sang.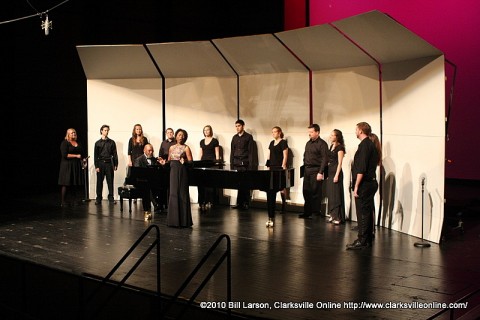 «Read the rest of this article»
APSU Women's Volleyball

Cookeville, TN – Sophomore Nikki Doyle posted 14 kills to lead Austin Peay State University's volleyball team to a three-set sweep (25-13, 25-19, 27-25) of Tennessee Tech in Ohio Valley Conference action, Friday night, at the Eblen Center.
Austin Peay (12-2, 3-0 OVC) got good performances both offensively and defensively. The Lady Govs offense recorded 43 kills and a .284 attack percentage. Meanwhile, the defense registered 50 digs and six blocks to hold the Tennessee Tech offense to 29 kills and a .084 attack percentage.
«Read the rest of this article»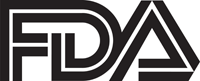 The health care company Abbott says about 5 million containers of its Similac-brand powdered infant formulas—which includes Isomil and Go & Grow—are being recalled because of possible contamination with insect pieces or larvae.
The voluntary recall affects milk- and soy-based formulas distributed in the United States, Puerto Rico, Guam, and some Caribbean nations. At least 12 of the recalled products were provided to families through the federal government's Women, Infants, and Children (WIC) health and nutrition program.
The Food and Drug Administration (FDA) is reassuring caregivers and families whose babies may have consumed recalled products that drinking the formula will not cause long-term health problems. «Read the rest of this article»
Knoxville, TN – More than 372 businesses across the Tennessee Valley Authority service area reduced their electricity use this summer as part of a program that is helping TVA and all consumers save energy and money.
TVA, regional power distributors and energy management contractor EnerNOC worked together to lower peak power demand during the hottest days of this summer's heat wave.
TVA has contracted with EnerNOC since 2008 to coordinate pre-arranged peak load reduction agreements, known as demand response, with businesses in the region.
The program is showing results. On July 29th and August 3rd, two of this summer's hottest and highest demand days, the EnerNOC contract delivered 183 megawatts and 170 megawatts of peak power savings, respectively. That is enough each day to serve about 100,000 homes. «Read the rest of this article»