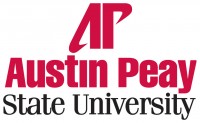 The Austin Peay State University campus and community was treated to a night of musical genius and history when Austin Peay State University Professor of Voice and renown soprano, Dr. Gail Robinson-Oturu teamed with distinguished composer, conductor and educator Roland Carter to present a Night of Negro spirituals titled "Tryin to Get Home"
Most of the time concerts involving Negro Spirituals are done by singers that take their voice training and style from gospel music. This was the first time I had heard Negro spirituals sung by a trained opera singer but at the same time I could hear the gospel upbringing coming through with each selection she sang.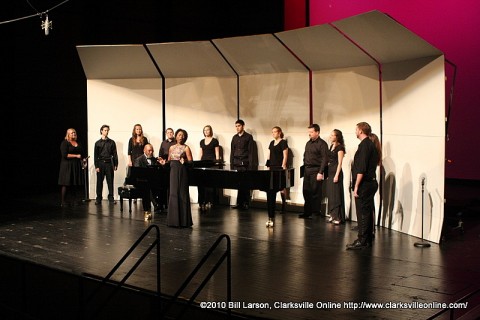 The smoothness of her voice almost cause me to close my eyes several times during the performance, but I didn't want to appear as if I was falling to sleep; but music this good does not require you to see the performers face or  movements. It took me back to a time where all you had to experience music was the sound from radio or records, and you never cared if you ever saw the face or picture of the artist, you just sat back and listened.
Through Gail Robinson-Oturu's music I was taken back in time as each selection gave me cause to think about how it would have felt to have been a slave during this time in our nations history, and  how it was for a human to be held captive as a slave  and treated like a piece of property under the law. Songs like Heavens A Beautiful Place to Same Train were music that was intended to help get you through each day, by giving you the hope of a better future. To the songs of escaped slaves on the run like Oh Freedom and Tryin to Get Home.
Dr. Gail Robinson-Oturu and Roland Carter were able to transport my mind via their music to a place where I felt I could feel the urge of my spirit wanting to be free, the hurt and pain of unwilling bondage, and the Prayer, Faith and Hope of one day going home to God; finally leaving this life of slavery behind! Brava!  Bravo!
About Gail Robinson-Oturu, Soprano
Gail Robinson-Oturu has a distinguished record as a performing artist, educator, and scholar. Performing primarily as a recitalist, her voice has been heard on local, regional, national, and international stages. Reviewers have praised her for artistry, interpretation, and technique. A review of her performance with the London Symphony Orchestra states "she seemed more than an accomplished performer; she became an elemental force, primal yet infinitely refined. She held her audience rapt." Prior to becoming a professor of voice at Austin Peay State University, Dr. Robinson-Oturu served as Coordinator of Vocal Studies & Director of Opera at Bethune-cookman College (now University)  for twenty-one years; receiving campus, state, and national teaching honors and awards. Dr. Robinson-Oturu was a visiting scholar at Harvard University, where her research gave birth to various projects of national  and international scope.
She has held national offices with professional organizations including the National Opera Association, and Sigma Alpha Iota the international music fraternity.  She is the president of the Clarksville Community Concert Association.
A native of Washington, DC, Robinson-Oturu earned the Bachelor and Master of Music Education (Vocal Emphasis) degrees from Howard University, the Master of Music Education from New York University, and Management Development Program  certificate of completion from Harvard University's Graduate School of Education.
About Roland Carter, Composer, Conductor, Pianist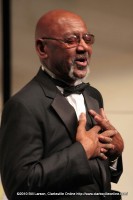 Roland Carter is a distinguished composer, conductor, and educator. He is the Ruth S. Holmberg Professor of American Music at the University of Tennessee at Chattanooga. Prior to this appointment, Carter was Director of Choral Activities  and later Music Department Chair at Hampton University. His accomplishments as a leading figure in the choral arts include lectures, workshops, master classes, and concerts with major choruses and orchestras in prestigious venues nationwide.
Carter is especially noted as an authority on the performance and preservation of African American music, having produced and appeared on national and international radio and television programs in support of these aims. He is founder and CEO of Mar-Vel, a music publisher specializing in the music of African American Composers and traditions. Carter has directed the Chattanooga Choral Society for the Preservation of African American Song for 19 years, and served as music advisor  and principal guest conductor of the Houston Ebony Opera Guild for 12 years.
Carter has served on National Endowments for the Arts' Heritage Access and Choral Panels. He was one of the 2003 Tennessee Governor's Arts Awards in the Distinguished Artist category. In 2004, Carter was elected to honorary membership in the internationally acclaimed Morehouse Glee Club, joining the ranks of only two other musicians so honored during the history of the award – Robert Shaw and Leonard DePaur. Carter received an honorary Doctor of Music degree from Shaw University.
Sections
Arts and Leisure
Topics
Austin Peay State University, Roland Carter