APSU Women's Golf

Edwardsville, IL – Seeking consistent play for a pair of rounds, Austin Peay State University women's golf team will head to Edwardsville, IL, Monday and Tuesday, to play in the DoubleTree Intercollegiate at Sunset Hills Country Club.
The two-day, 36-hole tournament will be played on a 5,363-yard layout that is considered one of the more challenging courses on the east side of St. Louis. In addition to the Lady Govs and host SIU-Edwardsville, IPFW, Western Illinois, Chicago State, Eastern Illinois, Christian Brothers and Evansville will be participating.
«Read the rest of this article»
Television and the Internet have spoiled music lovers to hearing the best voices and instrumentalists in the world, but no electronic event can surpass hearing superb musicians live in concert. Saturday afternoon music lovers were treated to a recital by Clarksville native Melissa Shippen Burrows, soprano, and Jennifer McGuire, pianist, in the beautiful and historic sanctuary of First Presbyterian Church of Clarksville.
Ms. Burrows has an impressive resume. With both Bachelor and Master of Music degrees from The Julliard School, she has won first prize in the Viotti International Vocal Competition in Munich. She made her debut with Vesselina Kasarova on the 2008 RCA recording Belle Nuit. Later that year she made her Asian debut with the Hong Kong Philharmonic singing Gorecki's Symphony No. 3 Sorrowful Songs. «Read the rest of this article»
State Lands Acquisition Fund, Private Donations, Critical to Conservation Efforts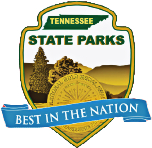 Nashville, TN – Governor Phil Bredesen and Department of Environment and Conservation Commissioner Jim Fyke announced today the third phase of an effort to protect a critical recreation and conservation area adjacent to South Cumberland State Park in Grundy and Marion counties, known as Fiery Gizzard. 
The state of Tennessee has committed approximately $4 million to acquire a threatened 2,900-acre portion of the Fiery Gizzard Trail and viewshed, which is part of a larger campaign to protect 6,200 acres. In addition to the state's contribution, conservation groups are working to raise $2.1 million needed to complete the transaction.
«Read the rest of this article»
APSU Women's Volleyball

Jacksonville, AL – Austin Peay State University's volleyball team was unable to solve Jacksonville State losing a five-set match (20-25, 25-19, 25-21, 17-25, 13-15) in Ohio Valley Conference action at Mathews Coliseum. It is the third consecutive five-set match the two teams have played in the series, the Gamecocks winning all three.
Jacksonville State (8-7, 3-1 OVC) needed a 6-1 set-ending burst to win the opening set, 25-20. The set saw the teams trade the lead five times, but neither team could gain more than a three-point advantage until the final JSU burst. Austin Peay led by two points, 9-7, early and had an 18-17 lead late, but committed six errors (three attack, two reception and one setting) in the final run.
«Read the rest of this article»


The weekly Clarksville Parks and Recreation Department Recreation Report provides Clarksvillians with a glimpse at the activities and events that are available from the Parks and Recreation Department for them to enjoy together as a family.
This weeks highlights include:
Billy Dunlop Park
Toddlers in Action
Jammin' in the Alley
Step program
Sleep under the Stars
Learn to Hula
Bark in the Park
Kleeman Haunted Mansion
Fright on Franklin
«Read the rest of this article»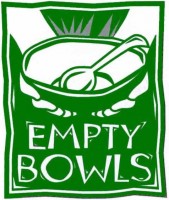 On the evening of October 2nd, Ken Shipley, professor in the ceramics area of the art department of Austin Peay State University, will be hosting a "Bowl-a-Thon" from 5:00pm to 11:59 pm in the ceramics area of the Trahern building. The purpose of the "Bowl-a-Thon" is to produce a number of bowls for the third annual "Empty Bowls" fundraiser.
The project, in conjunction with artists and art organizations, produce the bowls, which are donated to Empty Bowls Clarksville for their annual fundraiser to be held on February 22, 2011. Participants are welcome to come the full duration, or for as much as they are capable, with any attendance thoroughly appreciated.  Those persons attending who are not capable of "throwing" the bowls will be taught handmade methods on site. Please join us for a fun evening, for a great cause.
«Read the rest of this article»
Borders invites all educators to enjoy a week of savings.
Borders will be holding their Biannual Educator Appreciation Week from October 6th through 10th. During this time current and retired educators save 25% on purchases for personal or classroom use*.
They will also hosting a special reception for educators at our store on Saturday, October 9th 2010 from 2:00pm to 6:00pm. «Read the rest of this article»

Clarksville, TN – Weather permitting, Gas and Water construction crews will be working at several points along Greenwood Avenue beginning Tuesday, September 28th, at 8:00am to 4:00pm and resuming at 8:00pm through Wednesday morning at 7:30am and the same times on Thursday, September 30th.
Two separate crews with be replacing five 16-inch water valves at the intersections of Greenwood Avenue and Woodmont Boulevard, Lynes Street, Cross Lane, Edmondson Ferry Road and on Pumping Station Road. «Read the rest of this article»
APSU Women's Soccer

Clarksville, TN – Austin Peay State University women's soccer team looks to carry its momentum from Friday's win into a 2:00pm, Sunday Ohio Valley Conference match against Southeast Missouri. The game will be broadcast free on www.OVCSports.tv.
The Lady Govs ended a 15-game OVC winless streak with a 1-0 victory against Eastern Illinois, Friday night. Not only was it the first league win in almost two years, it also was the team's first-ever win against the Panthers. Freshman Tatiana Ariza, the team's offensive leader, scored the only goal when a powerful shot bounded off an EIU defender in the 29th minute.
«Read the rest of this article»
With the widening of Peachers Mill Road completed, the city of Clarksville has increased the speed limits on various sections of the newly widened  road (See map below). The speed limit was increased to 40 MPH on the ends, and 45 MPH along middle section of Peachers Mill Rd.  When traveling to/from Tiny Town Rd, Peachers Mill Rd is now 40 MPH until Brook Hill Rd and then 45 MPH from Brook Hill Rd until you get to the West Fork Creek bridge. From here until you reach the 101st Airborne Parkway, the speed limit in reduced back to 40 MPH.
The speed limits from the 101st Airborne Parkway to New Providence Blvd remains 35 MPH. «Read the rest of this article»