Rates Decrease in 46 Counties, Increase in 33, Remain the same in 16
Nashville, TN – Tennessee's seasonally adjusted unemployment rate for August was 9.6 percent, down one-tenth of a percentage point from the revised July rate of 9.7 percent. The national unemployment rate for August 2010 was 9.6 percent.
County non-seasonally adjusted unemployment rates for August 2010, released today, show that the rate decreased in 46 counties, increased in 33 counties and remained the same in 16 counties. «Read the rest of this article»
Written by U.S. Army 2nd Lt. Terrance Avery
3rd Battalion, 187th Infantry Regiment, 101st Airborne Division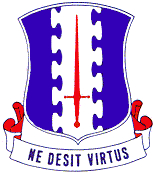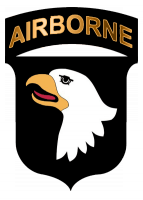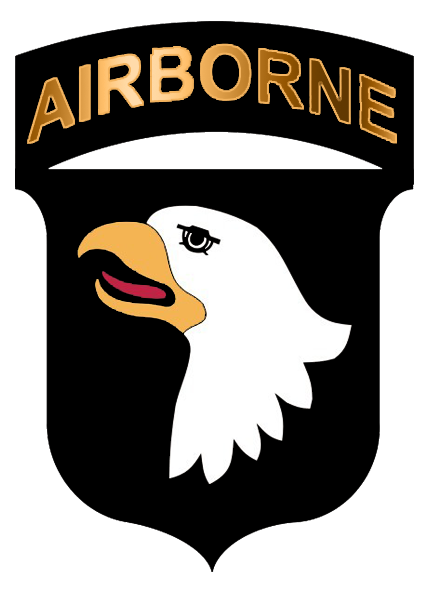 Ghazni Province, Afghanistan – Task Force Gambler and Task Force Iron Rakkasan combined forces to kill three insurgents in southern Deh Yak District of Ghazni Province September 27th.
During a morning patrol, Soldiers of 1st Platoon, Company A, 3rd Battalion, 187 Infantry Regiment, received small arms fire, which prompted them to return fire.
Two AH-64 Apache helicopters with 4th Attack Recon Battalion, 4th Aviation Regiment, known as Task Force Gambler, arrived to provide support for the Soldiers on the ground.
«Read the rest of this article»

Clarksville, TN – Students scheduled to graduate in December from Austin Peay State University will have an opportunity next month to participate in Grad Finale, an event designed to make sure all preparations have been made for fall commencement.
Grad Finale will be from 2:00pm–6:00pm, October 11th and from 10:00am-2:00pm, October 12th, both in the Morgan University Center Ballroom.
«Read the rest of this article»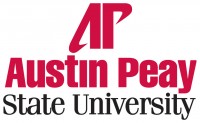 Clarksville, TN – In the fall of 1994, an idealistic first-year teacher at Wilson High School in Long Beach, CA, began her career in a classroom of at-risk students – many of whom were victims of racial intolerance and simply accepted it as part of their lives.
When the teacher, Erin Gruwell, grabbed hold of a note being passed that showed an ugly racial caricature, the moment was the catalyst Gruwell needed to usher her students into an eye-opening journey against intolerance. «Read the rest of this article»

Clarksville, TN – The Gas and Water Department's website including online bill payment, WebConnect, has been restored to service. The department appreciates your patience and understanding.
The Clarksville Chapter of Tennessee State University National Alumni Association will host its 1st Annual Black Tie Scholarship Ball, Saturday November 13, 2010 from 7:00 pm until Midnight. There will be live music entertainment, dinner and dancing.
This event is to raise scholarship money to send a deserving student or students to Tennessee State University. The University where we, Think, Work, Serve! «Read the rest of this article»

Clarksville, TN – Water service is disrupted on Allen Road and on a short section of Bruceton Drive until approximately 5:30pm. Gas and Water construction workers are repairing a six-inch water main leak on Allen Road. The road is open to traffic.

Clarksville, TN – Hemlock Semiconductor, L.L.C. is hosting a career fair on Thursday, October 14th, from 9:00am to 7:00pm at the Montgomery County Civic Center (350 Pageant Lane) in Clarksville.
Workers who are interested in applying for jobs at Hemlock Semiconductor's Clarksville facility can get information about available positions for production operators, as well as jobs in skilled trades, loss prevention and occupational health.
Limited information about professional positions will be available, as a separate event for engineers is planned for early 2011. More information about careers at Hemlock Semiconductor is available at www.hscpoly.com.
Written by U.S. Air Force 1st Lt. Mark Lazane
Paktika Provincial Reconstruction Team Public Affairs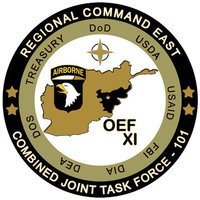 Paktika Province, Afghanistan – "In the medical field, especially in trauma situations, you have a goal of what's called the 'golden hour' from the time of injury to the time you get to see a doctor," said U.S. Army Staff Sgt. Kyle Jennings, 934th Forward Surgical Team member and a licensed practical nurse from Deweyville, UT. "Patients who arrive within that one-hour window have a much greater chance of recovery. Without an FST in place, a soldier could go a long time before they see a surgeon or an operating room and it'd be a lot harder for that person to meet that critical golden hour goal and get the treatment they deserve."
Members of the 934th FST, a U.S. Army Reserve unit deployed from Salt Lake City to Forward Operating Base Sharana are learning how to maximize the quality of care provided to the patients who come to them.
«Read the rest of this article»
What's happening Downtown in Clarksville, TN is a regular feature that places the spotlight on one of our cities best features, the bustling downtown area. From the Roxy Regional Theatre, The Customs House Museum, The Downtown Artists Co-op, Strawberry Alley, the First Thursday Art Walks, to nearby Austin Peay State University; Downtown Clarksville is the cultural heart of our city. It's also a really great place to go to find unique shops, and some of the best restaurants in our community. Downtown business owner Paige King tells you just what's going on Downtown this week.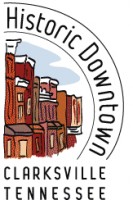 Anyone who knows me will attest to the fact that I am an avid advocate for Historic Downtown Clarksville. I rarely avoid an opportunity to tell folks how I feel about our city center and all it has to offer. Thus was born "Downtown, the Radio Show," heard weekdays on 1400 AM WJZM at 2:00 pm. I was then approached about a regular feature here, at Clarksville Online—so, here we go!
The Historic Downtown of Clarksville, Tennessee, has long been the center of activity for this amazing city. Flip through any of the numerous publications relating the story of Clarksville, and you will find images of bustling sidewalks and streets teaming with traffic. Centuries after its founding, the Downtown is a natural magnet for tourism and commerce. People find a connection there. Think about it . . . when you have folks come to visit from another area, do you take them to a strip mall, a chain restaurant and the movies? You should be bringing them downtown to visit the unique boutiques and restaurants, the Customs House Museum and The Roxy Regional Theatre. As you stroll the streets on the way to your next destination, you can tell your guests about the history of this great city. «Read the rest of this article»