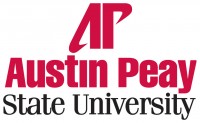 Clarksville, TN – In the fall of 1994, an idealistic first-year teacher at Wilson High School in Long Beach, CA, began her career in a classroom of at-risk students – many of whom were victims of racial intolerance and simply accepted it as part of their lives.
When the teacher, Erin Gruwell, grabbed hold of a note being passed that showed an ugly racial caricature, the moment was the catalyst Gruwell needed to usher her students into an eye-opening journey against intolerance.
She and the class began reading the works of Anne Frank and Zlata Filipovic as their guides, and as they saw similarities from those readings in their lives, the students wrote diaries of their own.
They dubbed themselves the "Freedom Writers" in homage to the civil rights activists, the Freedom Riders.
Their diary entries are featured in the book, "The Freedom Writers Diary," which also was the basis for the 2007 motion picture "Freedom Writers," starring two-time Academy Award winner Hilary Swank as Gruwell.
Gruwell told her students they have something to say, and that inspired them to shatter stereotypes and fight apathy.
To celebrate that spirit, Gruwell will speak at Austin Peay State University in a keynote address open to the public.
Gruwell will present a talk at 7:00pm, Thursday, September 30th in the Dunn Center gymnasium. The event is free and open to the public. A book signing will follow her talk. 
Currently, Gruwell serves as president of the Freedom Writers Foundation. She raises awareness by traveling nationwide to speak inside large corporations, government institutions and community associations.