Clarksville, TN – October 2nd, 2010, around 6:39am, a 54 year old man died in a motor vehicle crash on Fort Campbell Blvd after a 16 year old male dozed off at the wheel and crashed into his vehicle.
Charles Russell Jr, 54, of Clarksville was driving a 2004 Mitsubishi Endeavor, traveling in the left Southbound Lane of Fort Campbell Blvd. The 16 year old male was driving a 2007 Chevy Silverado traveling in the right Northbound Lane of Fort Campbell Blvd. «Read the rest of this article»
APSU Women's Volleyball

Clarksville, TN – Austin Peay State University's volleyball team had to hang on during a rough start, but finished with a flourish to down Eastern Illinois in three sets (26-24, 25-20, 25-10), in Ohio Valley Conference action, Saturday, at the Dunn Center.
Austin Peay (14-3, 5-1 OVC) found itself in a battle from the match's first serve as visiting Eastern Illinois jumped out to a 6-3 lead courtesy kills by Reyane Hutchinson, Jorie Dieter and Kelsey Orr. Austin Peay used a 7-2 run to take a 10-8 advantage, but could not hold the advantage. «Read the rest of this article»
Nashville, TN – Technology tends to make life more convenient. We are online at home, school and work – using laptops, desktop computers and mobile devices to connect to the Internet. Even when we are not connected, the Internet supports our financial transactions, transportation systems, power grids, emergency response systems and communication.
Products and services are a click away. Unfortunately, the same can be said for hackers and identity thieves. «Read the rest of this article»
Trooper Hoppe and Sgt. VanDyke Make Bust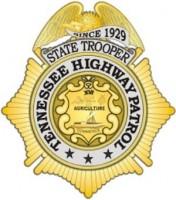 Nashville, TN – Trooper Kevin Hoppe and Sergeant James VanDyke of the Tennessee Highway Patrol arrested four suspects Thursday morning in connection with a possible phishing operation.
The THP officers conducted a traffic stop on a 2007 Lexus out of Detroit, MI, after the car was spotted driving erratically on Interstate-75 northbound at the 45 mile marker around 2:00am Thursday. The vehicle, occupied by four subjects, was supposedly en route from Atlanta, GA, to Detroit. «Read the rest of this article»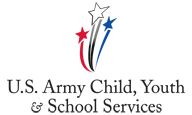 Fort Campbell, KY – Child, Youth & School Services (CYSS) is offering wonderful programs during the month of October for Fort Campbell youth. Experience, Develop, Grow, and Excel (EDGE) is an opportunity for kids to experience cutting edge art, fitness, life skills and adventure programs. «Read the rest of this article»

Clarksville, TN – Austin Peay State University sophomore placekicker Stephen Stansell is one of 32 kickers who received September recognition for the Fred Mitchell Award.
The annual Fred Mitchell Outstanding Place-Kicker Award (also known as the Fred Mitchell Award) is provided to the nation's top collegiate place-kicker among more than 600 Football Championship Subdivision (FCS), Division II, III and NAIA football teams. The Award is named for Fred Mitchell, the record-setting place-kicker, Wittenberg University Athletic Hall of Famer, author, philanthropist and Chicago Tribune sports columnist. «Read the rest of this article»


Clarksville, TN – Montgomery Central High School Assistant Principal and Athletic Director Brett Burchwell has been selected as the CMCSS School Support Coordinator. He is replacing Richard McWhirter, who has taken a position with TSSAA.
Burchwell has served as athletic director and assistant principal at Montgomery Central High School since 2004. Previously he was assistant principal at Kenwood High for four years. He earned his master's of education degree from Trevecca Nazarene University and a B.S. from Austin Peay State University.
He will begin his duties on October 18th and be responsible for providing district coordination of specifically assigned programs and activities that enhance student learning beyond the school day.
To read the full job description, go to: www.cmcss.net/documents/jobdesc/School%20Support%20Coordinator.pdf
Written by U.S. Army Spc. Luther L. Boothe Jr.
Task Force Currahee Public Affairs Office 4th Brigade Combat Team, 101st Airborne Division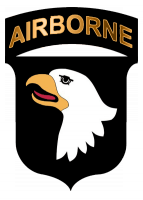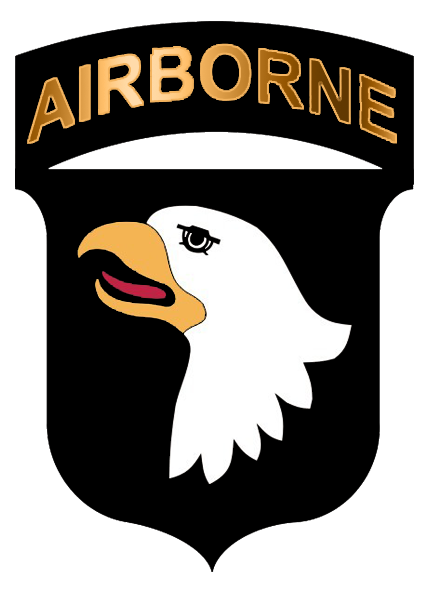 Combat Outpost Munoz, Afghanistan – Long, hot days and few amenities are all things some Soldiers must grow accustomed to, but sometimes there are special moments that they can hold on to, to keep them going.
Task Force Currahee Soldiers from Company D, 2nd Battalion, 506th Infantry Regiment, 101st Airborne Division stationed at Combat Outpost Munoz received a surprise visit from members of their command and were treated to a steak dinner September 26th.
«Read the rest of this article»
Erin Gruwell didn't know what she was in for in the Fall of 1994 when she was assigned to room 203 at Woodrow Wilson High School in Long Beach California. It was to be her first teaching experience, with group at-risk students that the school's administration considered to be unteachable.
The class was diverse, and consisted of a mix African-American, Latino, Cambodian, Vietnamese, and Caucasian students, many of whom had grown up in some of the roughest neighborhoods in the community. Many were gang members, and all of them were victims of racial intolerance, and social inequity.
«Read the rest of this article»

Clarksville, TN – There is a charity soccer match tonight, October 2nd, at Rossview High School. Clarksville High School and Rossview High School girl's soccer teams will play against each other to help raise money for Camp Rainbow.
Jeff Major who is the soccer coach for Clarksville High School has put this event together along with Bikers who Care and Camp Rainbow. «Read the rest of this article»