Trooper Hoppe and Sgt. VanDyke Make Bust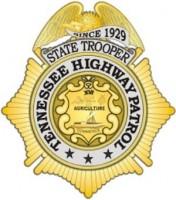 Nashville, TN – Trooper Kevin Hoppe and Sergeant James VanDyke of the Tennessee Highway Patrol arrested four suspects Thursday morning in connection with a possible phishing operation.
The THP officers conducted a traffic stop on a 2007 Lexus out of Detroit, MI, after the car was spotted driving erratically on Interstate-75 northbound at the 45 mile marker around 2:00am Thursday. The vehicle, occupied by four subjects, was supposedly en route from Atlanta, GA, to Detroit.
Upon the initial investigation, Trooper Hoppe was presented with a non-photo temporary Michigan driver's license from the driver, who stated his wallet was stolen. After further prompting the driver revealed a different name and indicated his license was suspended.
The THP Officers then received consent to search the vehicle, which uncovered large amounts of paper, including several blank checks, unidentified tax returns, personal information belonging to third parties and written prompts to pose as credit card companies. They also discovered computer equipment.
Trooper Hoppe and Sgt. VanDyke continued the investigation and found the computer equipment was stolen in Detroit. Additional questioning also exposed the driver's true identity as a federal fugitive.
Kenyatta T. Reed (driver), 39; Ashley A. Jackson, 22; Kavin D. Thomas, 29; Michael J. Johnson, 31, were arrested and detained at the McMinn County Jail. Reed was charged as a fugitive from justice, along with criminal impersonation, criminal simulation, theft and no driver's license, while Jackson, Thomas and Johnson were all charged with theft and criminal simulation.
The United States Secret Service is investigating.
About the Tennessee Department of Safety
The Tennessee Department of Safety's mission is (www.TN.Gov/safety) to ensure the safety and general welfare of the public. The department encompasses the Tennessee Highway Patrol, Office of Homeland Security and Driver License Services. General areas of responsibility include law enforcement, safety education, motorist services and terrorism prevention.
Sections
News
Topics
arrests, Criminal Impersonation, Criminal Simulation, I-75, Interstate-75, Lexus, Phishing, Tennessee Highway Patrol, THP, United States Secret Service