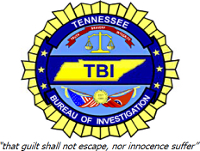 Nashville, TN – One of the Tennessee Bureau of Investigation's Top Ten Most Wanted fugitives has been captured in Guatemala and is being held by immigration authorities until he can be transported back to the United States.
Jeffrey Lynn Cassman, 34, was detained yesterday after he was located living with his wife and children in Cuidad Vieja, near Anitgua, Guatemala. Cassman fled Tennessee in 2008 to avoid prosecution and was added to the state's Most Wanted list in March of 2010.
Cassman was wanted by the FBI and Dickson County Sheriff's Office for mail fraud, securities fraud and three counts of theft.
Cassman is accused of bilking several victims out of thousands of dollars between January 2003 and November 2005 using an investment scheme. Cassman is expected to be turned over to FBI agents