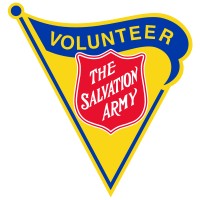 The Salvation Army, serving Montgomery, Houston, and Stewart Counties, is gearing up for its Christmas effort! Volunteers are needed to help take Angel Tree Applications, to fill Christmas Stockings for Seniors, and to help with delivery of gifts to local nursing homes. Donations of canned hams, frozen turkeys and canned goods are also needed to help those in need at Thanksgiving and Christmas time. Volunteers will also be needed to sort and distribute Angel Tree gifts, as well as to adopt angels.
Sign up now for your favorite project!
Those able to volunteer should call 931-552-5350 and ask for Major Joy Bergen.
The Salvation Army's familiar Red Kettle Drive begins Friday, November 5th and volunteers are needed to help with bell-ringing! This is a great volunteer opportunity for individuals or groups of all ages. Call 931-552-5350 and ask for Major Gary Bergen to be a volunteer bell-ringer.

Low-income families needing toys for their children (ages birth thru 12 years) and seniors needing assistance with food for Thanksgiving and Christmas can apply at The Salvation Army, 208 Kraft Street on October 25th thru 29th at 9:00am and October 25th thru 28th at 1:00pm. The following are required for sign-up: Photo-ID of the head of the household (including proof of current street address); ID for everyone in the household, including birth certificates for children 12 and under; and proof of all household income and expenses (including verification of the amount of government assistance received). Each household must make application in person, and must not apply with any other agency, church or group for Christmas Assistance.