Clarksville, TN – Brett Ramsey has certainly been busy this summer, having  knocked on over 5,000 doors in District 68, a portion of Montgomery County.
His work ethic has caught the attention of voters and will make for a close election this November.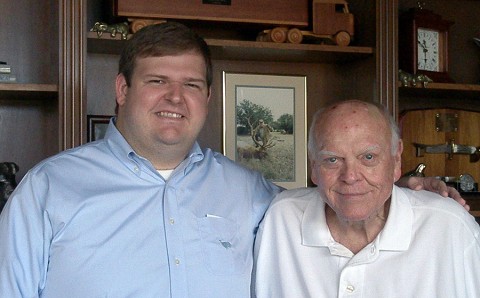 He's also got the backing of his grandfather, former Tennessee Governor Ned McWherter, who will be in town for the first day of early voting, Wednesday, October 13th.  Ramsey and McWherter will be set up in the Veterans Plaza parking lot from 11:00am– 1:00pm and will be serving Bill Farmer's famous fried bologna sandwiches.
The public is welcome to attend, and food and drinks are free.  Donations will be accepted, and any proceeds will be donated to The American Red Cross to further help the Middle Tennessee families affected by flood damage. More information regarding the event can be found at www.brettramsey.com or by calling 931-542-2922.