APSU Men's Basketball

Brentwood, TN – Austin Peay State University men's basketball team is scheduled for a pair of ESPNU appearances in the 2010-11 season, both road contests, announced the Ohio Valley Conference office, Thursday.
The Governors are scheduled to play Murray State, 11:00am, Saturday, January 8th, in the newly-renamed CFSB Center and a week later the Govs will travel to Nashville to face Tennessee State in a 3:00pm contest.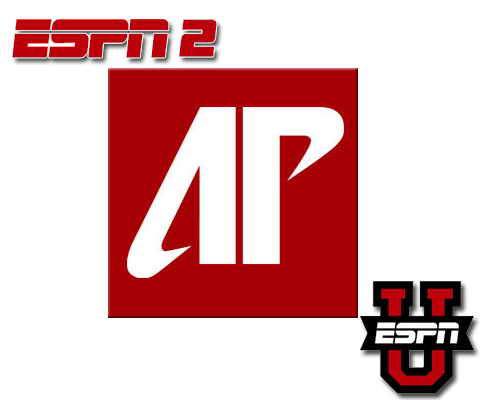 Potentially, the Governors could have two others ESPNU appearances, both home contests. In fact, for the first time in the league's ESPN platform television package it will include two regular-season matchups (6:00pm, January 20th and 8:00pm, February 3rd) as "Wild Card" selections, featuring teams selected 21 days before the respective contests. On January 20th, the Governors play host to Tennessee Tech while on February 3rd, APSU will welcome UT Martin.
The OVC schedule includes eight men's basketball games that will appear on ESPNU and one contest that will appear on ESPN2. That includes the OVC Tournament men's semifinals (which will air on ESPNU) and men's final (which will air on ESPN2). The tournament will be held this year at Municipal Auditorium in Nashville, Tenn.
Additional games, including women's basketball contests that will be televised on national, regional or local television networks, will be released at a later date.
ESPNU launched on March 4th, 2005 with the Southeast Missouri State/Eastern Kentucky OVC Tournament semifinal contest being the first event aired live on the network. The 24-hour college sports television network airs more than 650 live events annually and offers over 400 original studio shows. Action includes a variety of top football and men's and women's basketball games, as well as Olympic sports from 26 Division I conferences. The network also has a wide-ranging agreement with the NCAA for extensive coverage of 22 NCAA Championships.
ESPNU is now in more than 73 million households across the country. The network is also available in high definition on ESPNUHD.
20010-11 ESPNU/ESPN2 Television Schedule
Saturday, January 8th
Austin Peay at Murray State, 11:00am CT (ESPNU)
Saturday, January 15th
Austin Peay at Tennessee State, 3:00pm CT (ESPNU)
Thursday, January 20th
Wild Card Game (Teams TBD), 6:00pm CT (ESPNU)
Potential Wild Card Games for January 20th
Southeast Missouri at UT Martin
Jacksonville State at Tennessee State
Tennessee Tech at Austin Peay
Eastern Illinois at Murray State
Saturday, January 22nd
Eastern Kentucky at Morehead State, 12:00pm CT (ESPNU)
Thursday, February 3rd
Wild Card Game (Teams TBD), 8:00pm CT (ESPNU)
Potential Wild Card Games for February 3rd
UT Martin at Austin Peay
Murray State at Tennessee State
Eastern Kentucky at Tennessee Tech
Morehead State at Jacksonville State
Thursday, February 24th
Morehead State at Murray State, 8:00pm CT (ESPNU)
Friday, March 4th
OVC Tournament Men's Semifinal #1, 6:00pm CT (ESPNU)
OVC Tournament Men's Semifinal #2, 8:00pm CT (ESPNU)
Saturday, March 5th
OVC Tournament Men's Championship, 7:00pm CT (ESPN2)
Sections
Sports
Topics
APSU, APSU Men's Basketball, Austin Peay State University, CFSB Center, Eastern Kentucky, ESPN2, ESPNU, ESPNUHD, Municipal Auditorium, Murray State, Ohio Valley Converence, OVC, OVC Tournament, Southeast Missouri, Tennessee State, Tennessee Tech, UT-Martin