Knoxville, TN – The Tennessee Valley Authority has added another source to its growing renewable power portfolio with the announcement Friday of a new TVA initiative for mid-size renewable generators.
The TVA Renewable Standard Offer will encourage more renewable development within the region by allowing developers to enter into long-term price contracts with TVA. These new renewable projects may be capable of producing between 201 kilowatts and 20 megawatts of electricity. The Renewable Standard Offer Program was designed to accommodate projects that are too large for TVA's Generation Partners program, which was developed for residential and small commercial customers that generate 200 kilowatts or less.
A number of states and utility companies purchase renewable power from developers, or excess power produced by customer renewable power systems, using a set price, or "standard offer" to encourage the growth of solar, wind and other forms of electricity that emit no pollution or greenhouse gases. «Read the rest of this article»
Annual International Aviation Art Contest Open to Youth Ages 6-17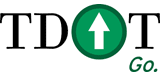 Nashville, TN – The Tennessee Department of Transportation is inviting Tennessee students age six to 17 to participate in the annual International Aviation Art Contest. This year's theme is "50 Years of Human Space Flight" and all artwork will be judged, in part, for its creative use of the theme in relation to the aviation world. The deadline for entries is January 14th, 2011.
"In 50 years we've gone from watching the first space shuttle take flight to watching and interacting with astronauts inside the International Space Station," said TDOT Commissioner Gerald Nicely. "This contest is designed to motivate and encourage more students to study aeronautics, engineering and science and I have no doubt this year's contest will produce more national winners from Tennessee." «Read the rest of this article»

Clarksville, TN – The bird, perched on the rim of a cup, was smooth, and in the right light, gave off a greenish sheen. It was beautiful, but it looked unlike any bird in existence. 
That's because the animal, in spite of all its elaborate detail, was not real. It was a work of art. The great ceramicist Peter Rose used thrown and press molded pieces of clay to create the ornate bird. At 7:00pm on October 12th, he'll visit Austin Peay State University's Trahern Building to give a talk about his craft as part of the APSU Artist Lecture Series. The series, sponsored by the APSU Center of Excellence for the Creative Arts, brings renowned artists to campus to discuss their work with students and the community. «Read the rest of this article»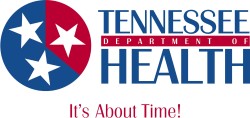 Nashville, TN – The Tennessee Department of Health has been awarded $1,296,995 by the Centers for Disease Control and Prevention as part of the National Public Health Improvement Program. TDOH will use the funds to provide training to staff and to implement an electronic system to manage vital records.
 
"This program will allow us to improve our collaboration with other state and local government agencies, and to update our vital records system," said Health Commissioner Susan R. Cooper, MSN, RN. "We are delighted that Tennessee has received these funds to help us deliver services more efficiently to Tennessee residents." «Read the rest of this article»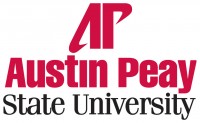 Clarksville, TN – Austin Peay State University will be conducting its 32nd annual career fair.
This event is an opportunity for students, alumni and members of the Clarksville community to network with potential employers and representatives from graduate schools. «Read the rest of this article»
Written by Bagram Media Center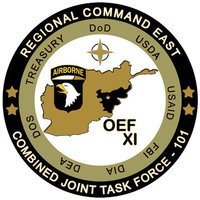 Bagram Airfield, Afghanistan – Two Afghan males were treated October 6th after approaching a Bagram Airfield gate with injuries sustained from a detonated landmine.
The wounded teenagers were visiting Jan Qadam village, which borders Bagram's west side, to attend a wedding. After the wedding, one of the individuals climbed a tree to pick fruit, while the other watched from the ground. When the young man jumped down from the tree, a landmine detonated, injuring both individuals. «Read the rest of this article»
Earth Science Week Toolkits Available to Teachers Across the State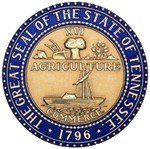 Nashville, TN – Governor Phil Bredesen has proclaimed October 10th-16th as Earth Science Week in Tennessee, promoting the important role that geology and other earth sciences play in Tennessee's safety, health, welfare and economy.
As part of Earth Science Week, the Tennessee Department of Environment and Conservation's Division of Geology, in partnership with the American Geological Institute, has a limited number of Earth Science Week toolkits to distribute to earth science teachers across the state. This year's toolkits include posters, calendars, resources and reading materials, field notebooks, and CDs and DVDs, with an emphasis on energy and energy resources. «Read the rest of this article»
APSU Women's Soccer

Clarksville, TN – Freshman Tatiana Ariza's chip-shot gamewinner gave Austin Peay State University women's soccer team a 1-0 Ohio Valley Conference win against Jacksonville State, Friday night, at Morgan Brothers Soccer Field.
Tatiana's goal came in the 89th minute with 45 seconds to play in regulation. After several tenacious attack sequences were thwarted by the JSU defense, Gamecock keeper Ali Koenig sent a punt into midfield. It was fielded by APSU's defense and pushed ahead to freshman Joceline Quiceno, who fed a cutting Tatiana Ariza for the gamewinner.
«Read the rest of this article»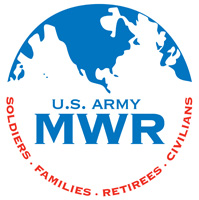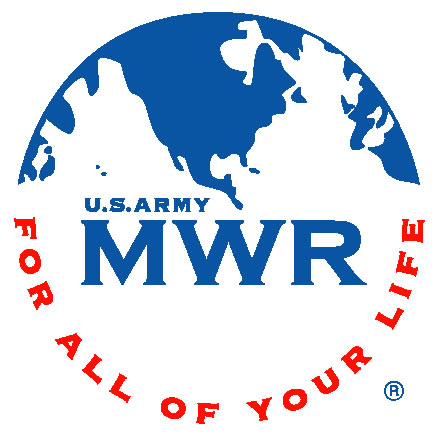 Fort Campbell, KY – For those locked into an abusive relationship, getting help is not always as simple as just leaving, in fact it could be dangerous. Many abuse victims do not have the resources to leave in the first place. Many do not have automobiles, jobs, or the funds to relocate, if they have been economically isolated by the abuser; and it seems when help is available, the victim must jump through so many obstacles to obtain that help.
Commanders, First Sergeants, Family Readiness Group (FRG) Leaders, Family Readiness Support Assistants (FRSA's), Social Workers, Family members, and off-post community counterparts are invited to join Army Community Service (ACS) Family Advocacy Program as they take an in depth look "In Her Shoes" on October 12th, from 10:00am until 4:00pm at the Family Resource Center (FRC). This event will showcase the many facets a victim of domestic violence must go through in order to receive efficient and effective services. Child care is not available for this event.
For more information about In Her Shoes, please call ACS Family Advocacy at 270-798-7338 or 270-412-5500.
New Cell Site Activated with 3G Technology in Montgomery County as Part of Ongoing AT&T Investment in Local Wireless Network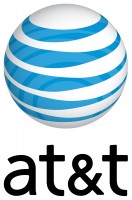 Clarksville, TN – As part of its continuing network investment to support growing demand for advanced mobile devices and applications, AT&T* today announced the activation of a new 3G cell site in Montgomery County, four miles west of Clarksville.
This new 3G site will enhance wireless coverage for area residents and businesses and will connect coverage all the way down to the Cumberland River. With mobile broadband speeds, AT&T customers can surf the Web, download files faster, and enjoy the very latest interactive mobile applications.
"Enhanced service like this will help build our economy and make Montgomery County residents more productive," said State Sen. Tim Barnes. "I am pleased to see the growth of economic development and these types of investments here in Clarksville." «Read the rest of this article»