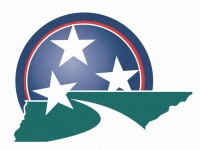 Dickson, TN– The long-expected expansion of the Clarksville campus of the Tennessee Technology Center at Dickson is going to become a reality.
State officials gathered at the Clarksville campus (3789 Guthrie Highway) yesterday to announce approval of the $16 million, 60,000 square foot expansion.
Governor Phil Bredesen made the official announcement. He was accompanied by Tennessee Board of Regents Chancellor John Morgan and members of the Montgomery County legislative delegation, Congresswoman Marsha Blackburn, Montgomery County Mayor Carolyn Bowers, and other community leaders. The Tennessee Board of Regents approved the expansion project as a "high priority" in its meeting September 24th, the State Building Commission will consider the project at its October meeting.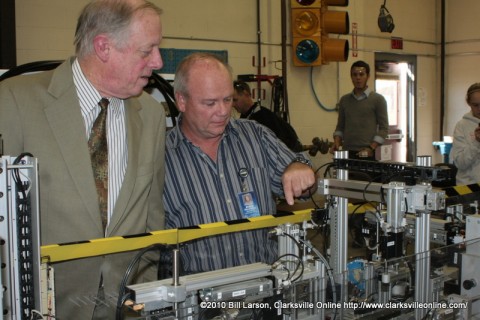 Bredesen said, "We know that our investment in education and workforce training are critical to the future economic success of our state and its citizens. Here in Montgomery County, we've seen the industrial investment grow to 1.7 billion over the past 10 years, resulting in the creation of 1,994 jobs. In Tennessee, we have unique assets that other parts of America simply dream of, including workforce with a track record of productivity and a willingness to learn new skills."
Talking about the future the he has a positive outlook for Clarksville and for Tennessee, "Tennesseans will need many different types of job skills in the future to sustain the industries we've worked hard to bring to our state, and Companies like Hemlock Semiconductor will need workers who possess unique skill sets. New Investments and jobs used to go where the ports were located, where the rivers came together, where the railroad tracks crossed. More and more in the years to come, it will be where the human resources are; where there are people with the skills needed to make those investments productive. Our economy hinges on our ability to develop a more skilled workforce and more fundamentally, giving kids a quality education so they can earn a good living."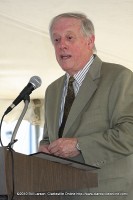 He stated a goal of providing Community Colleges the resources they need to become more successful in shepherding their students through the education process to their graduation. "When it comes to the growth and success rate of our technology centers and community colleges, there's a pretty big difference. Technology Centers have begun to represent a true success story that we are trying to replicate in our community colleges. During the last legislative session, I sought $120 million for projects just like the one we're announcing today, money that will be used to build facilities that will handle the expansion in technology centers and community colleges under the Complete College Act." He held up the success of the Covington Campus of Dyersburg State Community College as an example. "We have an island of success and we need to do everything we can to build from it. Following the expansion here in Clarksville, we need to take it to the community college level, and expand it there as well."
Governor Bredesen sees the system of Community Colleges and Technical Centers as being a huge competitive advantage for our state.
The announcement is the culmination of 10 years of work by previous TTC Dickson Director Bob Sullivan, current Director Powers, TBR Vice Chancellor for Technology Centers James King, and numerous state and local officials who shepherded the expansion through the state approval process.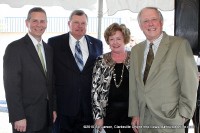 Montgomery County Mayor Carolyn Bowers said "This is something we've been working on for a very long time. This expansion will improve the ability for Tennessee Tech to offer more hands on training to their students in Clarksville."
State Representative Curtis Johnson said:
It is very exciting news that Clarksville's Tennessee Technology Center will be receiving funds to continue to train students in various areas of expertise. This money will benefit the citizens, businesses, and industries of our area by providing a skilled, well-trained workforce.

These funds will help students train in the fields of their choice, and provide them with the opportunity to secure well-paying jobs to support their families and themselves.

We have been working on this for a very long time, and this achievement will help grow Montgomery County.
State Senator Tim Barnes said, "I am pleased to see this project finally come together. The Technology Center will provide the community with access to educational and training opportunities that will enhance Clarksville's ability to attract businesses."
The current facility was constructed in the 1990s and expanded later that decade to include a total of 22,000 square feet. The facility was made possible through the donation of 15 acres in the Montgomery County Industrial Park by the Industrial Development Board, and donations of cash and equipment from various entities. Seven programs are housed at the facility.
In 2005, the industrial board donated another 7.7 acres.
The expansion will take the facility to 82,000 square feet and provide space for additional programs such as Welding/Pipefitting, Practical Nursing (currently housed at a downtown Clarksville location), CNA/Phlebotomy, Millwright, Cosmetology and others. The expansion is expected to help satisfy the training and employment needs in the Clarksville/Montgomery County area.

Currently, Hemlock Semiconductor LLC is investing $1.2 billion in a new facility directly across the highway from the TTC Dickson campus in Clarksville, Powers said. "This, along with existing industrial expansion as well as other potential industrial projects, continues to drive employment. Leaders from these companies have met and reviewed current program offerings and found them to be adequate."
Once approved by the state building commission, the design phase will begin. State officials will then accept bids for the construction which Powers estimates could take 18 months. An "optimistic" date for a grand opening would be fall 2012, he said.
About the Tennessee Technology Center at Dickson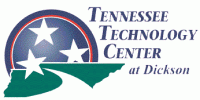 The Tennessee Technology Center at Dickson, has satellite campuses at Ashland City, Clarksville, Fairview, Franklin and Waverly. It is one of 27 technology centers governed by the Tennessee Board of Regents. The institution serves students in Dickson and seven surrounding counties with 20 full-time and special industry programs.
For more information, call the center at 615-441-6220.
Photo Gallery