Clarksville, TN – A trio of second half turnovers proved costly in Austin Peay State University's football team lost to Tennessee Tech, 34-21, Saturday afternoon, in Ohio Valley Conference action at Governors Stadium.
Trailing 24-14 in the third quarter, the Govs (2-3, 1-1 OVC) lost fumbles on successive possessions. The first miscue came after senior return specialist Terrence Holt had the ball the ball stripped on a kickoff return and handed Tennessee Tech the ball on the Austin Peay 26-yard line. The Golden Eagles (2-4, 1-2 OVC) needed six plays to add a field goal, pushing its advantage to 13 points, 27-14, with four minutes remaining in the quarter.
«Read the rest of this article»
Portland, OR – Trees are often overlooked during the summer when it comes to watering. Yet, when trees go dormant for autumn and winter – meaning active root growth comes to a standstill – and deciduous trees lose their leaves, they make up for deficits and absorb as much water and nutrients as they can hold. Enter fall's first rains, windstorms and freezes, and homeowners are guaranteed a dose of trouble. «Read the rest of this article»
Written by By U.S. Army Staff Sgt. Whitney Hughes
86th Infantry Brigade Combat Team Public Affairs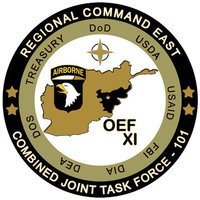 Paktya Province, Afghanistan – Soldiers from C Company, 3rd Battalion, 172nd Infantry Regiment, captured an insurgent October 7th near Yazeen Village in the Zormat District of Paktya Province.
According to Staff Sgt. Robert Brown of Henniker, NH, C Co., 3rd Bn., 172 Inf. Regt., the suspect, who is known to have emplaced several Improvised Explosive Devices in the vicinity of Combat Outpost Zormat, was captured during a village search. «Read the rest of this article»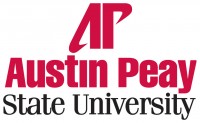 Clarksville, TN – Several faculty and students at Austin Peay State University demonstrated recent noteworthy accomplishments.
APSU mathematics students and faculty presented papers at Mathfest, the summer meeting of the Mathematical Association of America, on August 5th-6th in Pittsburgh, PA. «Read the rest of this article»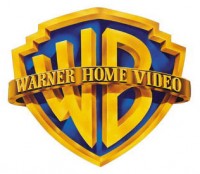 London, – Warner Bros. Pictures has made the decision to release "Harry Potter and the Deathly Hallows – Part 1" in 2D, in both conventional and IMAX theaters, as we will not have a completed 3D version of the film within our release date window. Despite everyone's best efforts, we were unable to convert the film in its entirety and meet the highest standards of quality.
We do not want to disappoint fans who have long anticipated the conclusion of this extraordinary journey, and to that end, we are releasing our film day-and-date on November 19th, 2010, as planned. We, in alignment with our filmmakers, believe this is the best course to take in order to ensure that our audiences enjoy the consummate "Harry Potter" experience. «Read the rest of this article»
Upcoming benefits to help in the Mission of the Humane Society; Comedy on the Cumberland on October 12th; Wags to Witches Fur Ball Bash on October 23rd.
On October 23rd,
Deep beneath the main floors of the Riverview Inn in downtown Clarksville lies a world that only a chosen few ever see. It's a world of coffins, tombstones, and cobwebs where monstrous things happen. If you listen closely, you can hear the merciless screams of…FUN!
Once again, the Clarksville Humane Society will be taking the regal ballrooms of the Riverview Inn and turning them into the stuff that fills nightmares for the 4th Annual Wags to Witches Fur Ball Bash.
This year's façade of fantasy and horror, around 200 attendees will attend the Monster Mansion themed event. As these brave souls draw near the party entrance, they will walk through a most unusual graveyard of staked heads, gnawed bones, and severed limbs. Once inside the lobby area, attendees will see the house that blood, sweat, and fears built: the outside of the Monster Mansion itself. «Read the rest of this article»

Nashville, TN – As approved earlier at a meeting of the Tennessee Wildlife Resources Commission, the addition of five licenses and an amendment to a trout fishing license specific to the city of Gatlinburg are now in effect.
The Tennessee Wildlife Resources Agency has announced the addition of a Type 23 Resident 1-Day All Fish License. The cost for the Type 23 License is $11.00. The Resident 1-Day Fishing License (no trout) remains $5.50.
Fishing licenses for nonresidents have been added. A Type 82 Nonresident 1-Day Fishing (no trout) License can be purchased for $8.00. A Type 83 nonresident 1-Day All-Fish License is $16.00. The Type 97 Nonresident 1-Day Gatlinburg Trout permit has been changed to Resident or Nonresident 1-Day Gatlinburg Trout License. The cost of the license is $11.50. «Read the rest of this article»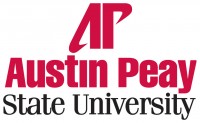 Clarksville, TN – High school students interested in knowing more about attending Austin Peay State University are encouraged to visit campus during Fall 2010 AP Day, October 30th or November 13th, both of which are Saturdays.
University faculty, staff and students will provide the same informational sessions and activities on both days.
Check-in for both days is from 9:30am-10:00am in the Foy Fitness and Recreation Center. Students and their parents will receive tickets for lunch in the campus cafeteria, located on the main floor of Morgan University Center. Also, during that time, guests will have opportunities to tour the campus and meet with professors and current Austin Peay students. «Read the rest of this article»
A Devotional By Brother Shepherd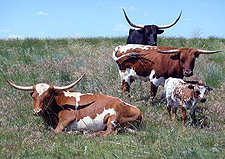 This morning I was thinking about a statement that I heard that Corrie Ten Boone had made. Corrie Ten Boone was a Christian lady who went through Nazi concentration camps and being a Christian had gotten her and her sister thru it.
She was also the writer of several books and some Christian hymns. They were making a movie about her life and one day the movie producer called her and said they were going to have to stop the production because they had run out of money. She told him that's no problem because my father owns the cattle on a thousand hills and he'll just sell some cattle. Psalms 50:10 reads, "For every beast of the forest is mine, and the cattle upon a thousand hills." «Read the rest of this article»
Due Date for 187,000 Extension Filers and 9,300 Nonprofits Approaches
Nashville, TN – The filing deadline for about 187,000 Tennessee taxpayers who requested an extension to file their 2009 tax returns is fast approaching. October 15 is also a crucial due date for approximately 9,300 small nonprofit organizations in Tennessee that are at risk of losing their tax-exempt status due to not filing for the last three years.
"October 15th is a dual deadline this year," said IRS spokesman Dan Boone. "It's the last chance for many small charities to comply with the law and, as always, it's the filing deadline for taxpayers who got an extension earlier this year." «Read the rest of this article»