Mayoral Candidate Kim McMillan held a campaign BBQ on October 5th 2010. Approximately 800 people attended based on the number of plates of food they distributed. Both political parties were represented showing that the support for Kim's Campaign in the community is largely non-partisan, something McMillan touched on in her speech. Current Mayor Johnny Piper and members of the Clarksville City Council were on hand along with community leaders, business people, and most importantly every day voters all on hand to lend their support to McMillan.
«Read the rest of this article»
Report identifies some good cards, and bad.
 


Yonkers, NY – With the protections of the Credit Card Act of 2009 in full effect, a nationally representative survey shows a slightly lower level of dissatisfaction among Americans with their credit cards than last year. However, credit cards remain one of the lowest-rated services Consumer Reports has ever analyzed; only 45 percent of respondents said they were completely or very satisfied with their cards.
 
The survey, conducted in July by the Consumer Reports National Research Center also shows that consumers are carrying less credit card debt, with median balances of $3,793— $1,100 lower than in 2009. «Read the rest of this article»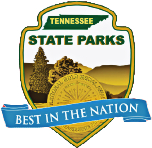 Nashville, TN – The Tennessee State Parks system is issuing a temporary ban on backcountry campfires in all state parks due to dry weather conditions increasing wildfire hazards.  The backcountry campfire ban is effective immediately and will remain in place until further notice.
In coordination with the Department of Agriculture's Division of Forestry, this burn ban serves as an additional measure to ensure the safety of campers and to protect the parks' forested areas. Campers will still be able to build campfires and use charcoal to cook their meals, as long as they are inside an appropriate fire ring or designated grill area.
"Dry weather has impacted the entire state, especially in West Tennessee and areas along the border of Middle and East Tennessee," said Assistant Commissioner for Tennessee State Parks Mike Carlton.  "Humidity is very low and with fronts bringing high winds, we want to take every precaution necessary to protect people and land." «Read the rest of this article»
National Latino AIDS Awareness Day is October 15th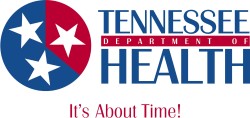 Nashville, TN – New cases of HIV infection among both men and women of Latin decent are increasing at faster rates than among other ethnic groups. As part of the effort to reverse this trend, the Tennessee Department of Health will join health providers and advocates across the nation in observing National Latino AIDS Awareness Day on October 15th. The goal of this annual observance is to raise awareness and promote prevention of HIV/AIDS among Latino communities.
"We urge all Tennesseans who are sexually active to take responsibility for their health and the health of their partners by knowing their HIV status," said Health Commissioner Susan R. Cooper, MSN, RN. "This knowledge is crucial to slowing the spread of HIV and AIDS." «Read the rest of this article»