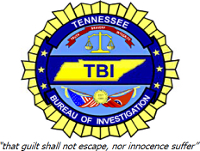 Nashville, TN – The Tennessee Bureau of Investigation today arrested a former employee of the Clarksville-Montgomery County Airport's Outlaw Field after she was indicted by the Montgomery County Grand Jury on theft charges last week.
Rachael Nelson, 32, of Clarksville was indicted on one count of theft over $60,000 for stealing money from the Airport Authority while she was employed as the office manager.
A city audit discovered missing money and the State of Tennessee Comptroller's Office was contacted and completed the audit. It is estimated Nelson stole nearly $100,000 after auditors discovered false mileage reimbursement refund requests, missing receipts and Nelson's use of the Airport Authority debit card for personal purchases.
Nelson resigned from her position this past summer. TBI began investigating the missing funds at the request of the District Attorney General in August of 2010.
Nelson was arrested and booked into the Montgomery County Jail on $10,000 bond.