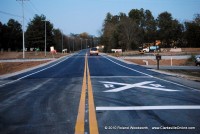 Clarksville, TN – Today workers with RJ Corman Railroad completed the new railroad crossing  and Guthrie HWY ( 79 N ) opens ahead of schedule.  
On Friday night barricades were put in place and traffic was detoured for the construction of the new crossing and drain culverts were installed just north of Hampton Station Road as part of the Hemlock Spur. Crossing gates are also planned to be installed before trains begin to cross Guthrie Hwy.
Jim Johnson Road is also scheduled for closure on October 30th, 2010 as they will also be installing the railroad track and crossing gates. These projects are all part of the Hemlock Semiconductor Corporation Spur project.
Make a Difference Day- Stream Enhancement Project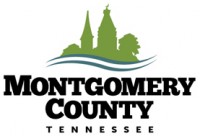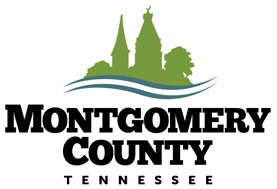 Montgomery County, TN – On Saturday, October 23rd, from 10:00am-2:00pm volunteers are needed to help plant trees and plants along the banks and grassy area around the Wall Branch Creek.
Wall Branch Creek meanders through Montgomery County's Rotary Park and provides cool vistas for park visitors and habitat for a broad variety of native wild life. This stream has a segment that receives concentrated storm water runoff from a relatively large grassy area, and this may be degrading the stream's natural systems. «Read the rest of this article»
APSU Women's Golf

Clarksville, TN – Austin Peay State University women's golf team is set to host the 12th Annual F&M Bank APSU Intercollegiate, played at the Clarksville Country Club, Monday and Tuesday. The 36-hole tournament consists of 18 holes, Monday, with the final round being played Tuesday on the par-72, 5,960-yard layout.
"The key to Clarksville Country Club is putting well," APSU coach Sara Robson said. "The team who wins this event will be the team who hits the most fairways and is successful on the greens.  The course is in good shape, the rough is thick and the greens are quick, making hitting fairways very important."
«Read the rest of this article»
Written by Spc. Tracy Weeden
101st Combat Aviation Brigade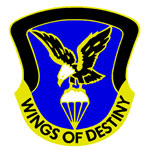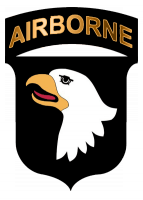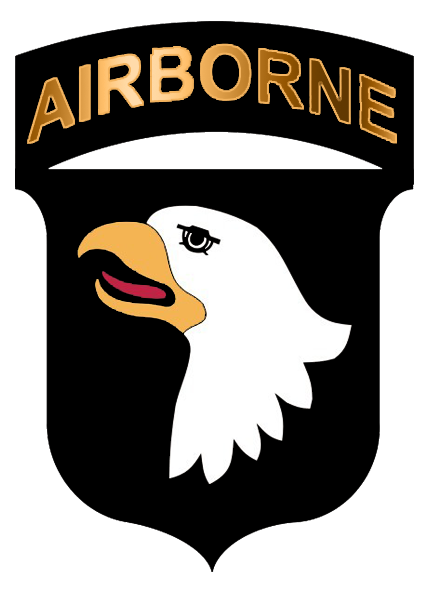 Kandahar Airfield, Afghanistan – A surge of military and civilian traffic passes through the U.S. Army rotary wing terminal at Kandahar Airfield, Afghanistan introducing to them the face of Task Force Destiny.
The TF Troubleshooter Movement Control Team, an element of Destiny, coordinates passenger and cargo travel.
Providing rotary air support for Regional Command (South), they have enhanced an operation that efficiently manages incoming and outgoing movement of space available and air movement request for personnel and cargo, in addition to providing professional and courteous service.
«Read the rest of this article»
Helps Encourage Communities with Pedestrian-Friendly Planning
Nashville, TN – Department of Environment and Conservation Commissioner Jim Fyke announced the launch of its new Walk with Me Tennessee initiative, addressing recreational efforts for cities and counties that focus on planning, health and fitness opportunities, infrastructure, connecting community areas and safety.
Designed as an assessment tool, the program ranks community "walkability" and provides pertinent planning information to help communities increase their pedestrian friendliness.
«Read the rest of this article»

Clarksville, TN – The City of Clarksville Parks and Recreation Department invites you to join us at the Clarksville Greenway located at 1101 Pollard Road, Saturday, October 23rd from 8:00am-9:00am to learn birding basics and how to identify species of birds. This event is free and open to the public.
After bird watching, be sure to continue exploring the 3.6-mile trail which is part of the rails to trails initiative, envisioned to clear out old railroad tracks, converting them into trails. Since its opening in September of last year, Clarksville Greenway has added, any new features to include benches, swings, parking area, and will soon be opening a restroom facility located at the trail head.
For more information on the Clarksville Greenway and events, please visit us online at www.cityofclarksville.com or call 931-645-7476.
APSU Women's Cross Country

Owensboro, KY – Junior Janelle Avery finished eighth to lead Austin Peay State University womens cross country team at the Fast Cats Classic, Saturday, at Yellow Creek Park.
Avery led the Lady Govs for the second consecutive race, finishing the five-kilometer course in 18:55.52. She was 24 seconds off the winning pace set by Belmont's Nicole Muldowney, who finished the race in 18:21.71.
«Read the rest of this article»
A Devotional By Brother Shepherd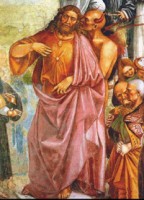 A few years back, 1987, I was on a crusade trip to the Philippines. I was preaching on an island off of the coast of the South Philippines, the island is called the island of Samali. It was a very remote setting. There was no electricity, except for a generator that they ran every night until our crusade was over.
I was there for about a week and I experienced a cultural attack. I was about to have a fit for a cheese burger because I had been eating fish, rice, and other stuff I didn't even know what it was and I had a panic attack as if I must have a cheeseburger. The next morning I hired a boat and went across the bay to Davao Bay. After searching, I found a café that had cheeseburger on its menu. «Read the rest of this article»
APSU Men's Cross Country

Owensboro, KY – Junior Enock Langat finished sixth to lead Austin Peay State University men's cross country team at the Fast Cats Classic, Saturday, at Yellow Creek Park.
Langat complete the eight-kilometer course in 25:48.81, finishing sixth out of 70 runners. He was 39 seconds off the lead pace set by Southern Indiana's Dustin Emerick, who won the event with a time of 25:09.82.
«Read the rest of this article»
Written by Task Force Bastogne Public Affairs Office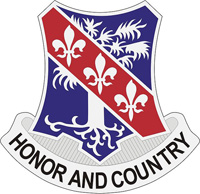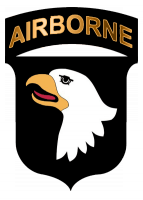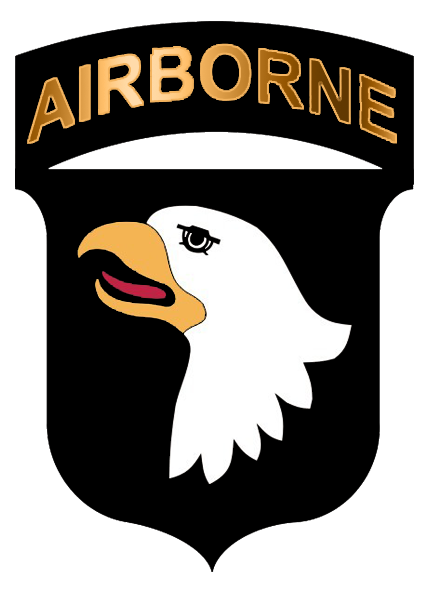 Kunar Province, Afghanistan – Afghan National Security Forces, with support from International Security Assistance Force members, began operations October 15th in the Pech River Valley aimed at denying safe havens for insurgents and bolstering the Government Islamic Republic of Afghanistan's influence in local villages.
General Ziayee, the Konar chief of police, told ISAF that he fully supports these operations in the district.
The operations, which involve the insertion of combat forces by helicopter, were initiated after repeated attempts by ISAF to get insurgents to stop attacking the local populace. Tribal and local Afghan leaders led those attempts, but were ineffective in convincing the insurgents to reintegrate with GIRoA. «Read the rest of this article»