Written by U.S. Army Staff Sgt. Brent C. Powell
3rd Brigade, 101st Airborne Division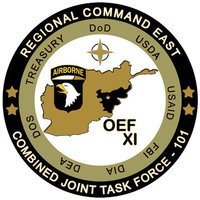 Khowst Province, Afghanistan – Being able to prevent crime, catch and prosecute criminals and protect the people are all key factors to improving the security and lives of the Afghan people.
Those duties fall into the hands of the Afghan National Police, and some U.S. Soldiers here are working hard to help them succeed and become more proficient at their jobs.
The Soldiers are National Guardsmen from the 330th Military Police Company headquartered in Riverside, CA.
"We work closely with local Afghan National Police to mentor, teach and train their forces," said U.S. Army Staff Sgt. Oliver Ang, a squad leader with the 330th MP Co. and native of Gardenia, CA. "Together, we make up a Police Combined Action Team, and our goals are to make the ANP better and strengthen the security in the local area."
«Read the rest of this article»
APSU Men's Golf
 


Clarksville, TN – Austin Peay State University men's golf climbed six spots to finish tied for fourth at the F&M Bank APSU Intercollegiate, improving each round and closing a with a final-round 279.
Jacksonville State took home team honors with a three-round 822, followed by Bowling Green at 831, Oakland at 840 and APSU, UT Martin and Troy all t-4th at 847.
Eastern Illinois and Samford shot 849, while Eastern Kentucky (851) and Murray State (855) rounded out the top five. Tennessee Tech (856), Towson (861), SIU Edwardsville (869), Tennessee State (869), Morehead State (873), Belmont (881) and Western Illinois (882) completed the field. «Read the rest of this article»
APSU Women's Golf

Clarksville, TN – Austin Peay State University women's golf team tied for the low round of the day, Tuesday, and it allowed the Lady Govs to jump up to fourth place at the annual F&M Bank APSU Intercollegiate, played at the Clarksville Country Club.
The Lady Govs, who entered the final day in seventh place, shot a final-round 305 to go with Monday's 318 to finish at 623. Defending Ohio Valley Conference champ Murray State captured the tournament with a 604 (298-306), with Western Kentucky in second (306-205) and OVC member Jacksonville State in third (311-206). The Lady Govs outdistanced three other OVC schools (Eastern Kentucky 642/8th; Eastern Illinois 653/9th and Tennessee Tech 658/10th).
«Read the rest of this article»

Nashville, TN – The second-ever managed elk hunt in Tennessee is now underway as five individuals will be seeking a trophy at the North Cumberland Wildlife Management Area. The hunters will have an opportunity to harvest an elk in the special hunt from October 18th-22nd.
Four persons won the right to participate as a result of a computer drawing held in June. The participants for this year's hunt are be Jeffrey M. Burdick of Oakdale, Gregory Joseph Burns of Clarksville, Michael Duane Galloway of Corryton, and Joseph Edward McDonald, Jr. of Clinton. The winners were announced at a Tennessee Wildlife Resources Commission meeting. «Read the rest of this article»
Written by Spc. Tracy Weeden
101st Combat Aviation Brigade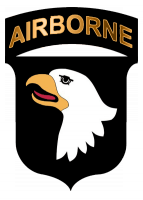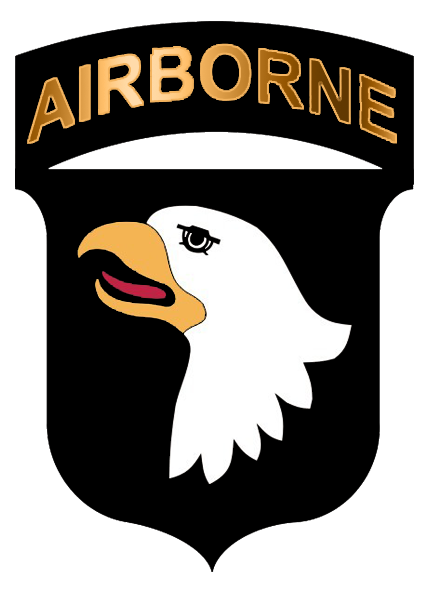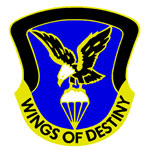 Kandahar, Afghanistan – The black diamond worn on the helmet of Task Force Destiny soldiers is an iconic part of their uniform and history.
The legend began in World War II, when the 101st Airborne Division created tactical helmet insignias to help reassemble the paratroopers on the ground.
After jumping into Normandy on D-Day, the troops were divided over miles of terrain. If they were unable to recognize each other, it would be difficult to regroup.

«Read the rest of this article»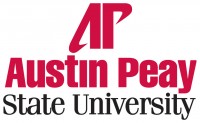 Clarksville, TN – In the physical world of art galleries and studios, Jody Zellen's groundbreaking new exhibit "Lines of Life" doesn't exist. There's no building a person can enter to experience the Los Angeles-based artist's commentary on the perils of war and its domination of the media over the years.
Much of that imagery has floated through the cyber world, monopolizing the thousands of news websites that populate the Web. So what better place for Zellen, a net artist, to exhibit her work than in the online world. On October 25th, "Lines of Life" will open to the world on the website TERMINALapsu.org, a space sponsored by Austin Peay State University's Department of Art and the Center of Excellence for the Creative Arts to showcase and examine Internet and new media art. «Read the rest of this article»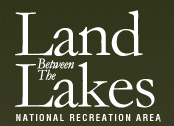 Golden Pond, KY – Turkey Bay Off-Highway Vehicle (OHV) Area, at Land Between The Lakes (LBL) National Recreation Area, is offering training for All-Terrain Vehicle (ATV) riders to help them learn the skills necessary to ride safe while having fun.  Users will learn valuable lessons about protecting themselves and respecting the outdoors while riding.
Professionals from the ATV Safety Institute have returned this year to host several ATV safety training courses at LBL throughout 2010. "This training provides a good foundation for people wanting to learn proper riding techniques, build riding confidence, and gain an increased sense of awareness out on the trails," stated Kyle Varel, Assistant Manager at Turkey Bay. "Topics include correct riding posture, turning safely, and even how to properly tackle obstacles."  Varel said all ATV riders, or members of the household who are the original owners of their ATVs, are invited to attend the training courses.  «Read the rest of this article»
Two Others In Custody In Cheatham County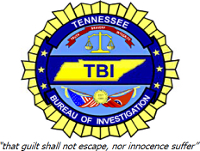 Nashville, TN – The Tennessee Bureau of Investigation today has added a Cheatham County, TN man to its Top Ten Most Wanted fugitive list after he remains on the run three days after warrants were issued for his arrest.
Forty-two-year-old Dayton Scarbrough is wanted on four counts of aggravated assault and four counts of civil rights intimidation from an incident that occurred in the aftermath of the May 2010 flooding in Middle Tennessee.
«Read the rest of this article»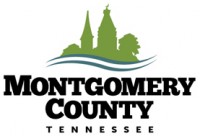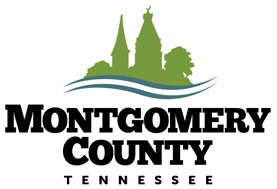 Montgomery County, TN – The Montgomery County Health Department wants to help the community by decreasing the amount of health risks in homes. The Health Department is continuing to partner with the Tennessee Department of Environment and Conservation, to serve as a collection site for the disposal of fever mercury thermometers.
The mercury inside these thermometers poses a health risk, especially to young children, if the glass that contains it is broken. Not only is the liquid dangerous, but also the vapors released. Trying to sweep or vacuum up a spill only releases more vapors into the air. «Read the rest of this article»

On Saturday evening the best in dance from across Middle  Tennessee converged on Austin Peay State University in the middle of Historic Downtown Clarksville, TN to perform in the Tennessee Association of Dance's Middle  (TAD) Tennessee Regional Gala. The 2010 Regional Gala highlights professional Dance Companies and University Ensembles  in the Middle Tennessee area. This years competition included performances from APSU's Dance Ensemble, Belmont University/Epiphany, Company Rose, Middle Tennessee State University, the Nashville Ballet, Nashville in Motion, Stillpoint Dance Theatre, and the Vanderbilt Dance Theatre.
The Gala was part of the Tennessee Association of Dance's 41st annual statewide conference which included a weekend of dance featuring master classes and seminars with nationally known dance artists.  It is their mission to ensure that dance is a vital and respected part of the life of all Tennesseans.
«Read the rest of this article»