Two Others In Custody In Cheatham County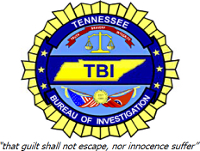 Nashville, TN – The Tennessee Bureau of Investigation today has added a Cheatham County, TN man to its Top Ten Most Wanted fugitive list after he remains on the run three days after warrants were issued for his arrest.
Forty-two-year-old Dayton Scarbrough is wanted on four counts of aggravated assault and four counts of civil rights intimidation from an incident that occurred in the aftermath of the May 2010 flooding in Middle Tennessee.
Four subjects were involved in assaulting and violating the civil rights of four victims in Ashland City, TN on May 3rd, 2010 while the community was unreachable by emergency responders due to road closures because of standing water.
Scarbrough is the only subject who has not been apprehended and, therefore, has been added to the TBI's Top Ten Most Wanted fugitive list.
Two others, Marlin Nicholson, 41, and Jerry Warren, 41 also both of Cheatham County, TN, have been arrested and charged with four counts of aggravated assault and four counts of civil rights intimidation. Nicholson was arrested Friday and Warren was arrested this morning. Both have been booked into the Cheatham County Jail. The fourth suspect is a female juvenile and is being issued a criminal summons.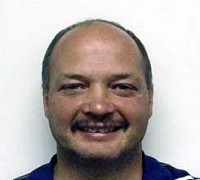 That Monday afternoon in May, a married couple, a black male and white female, was assisting two stranded motorists on Petway Road when a truck occupied by several white males drove by at a high rate of speed. Scarbrough came after the black male with a boat paddle and made racist comments toward him.
As a result of this initial confrontation, a second confrontation occurred shortly after at Grumpy's Market also on Petway Road. Over a one to two hour period, the suspects assaulted the couple as well as the two stranded motorists while making racist comments. The Cheatham County Sheriff's Office response was delayed due to the flooding and EMS was flown to the scene via Tennessee Highway Patrol helicopter to treat the victims.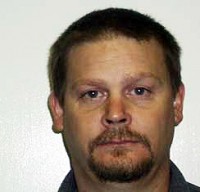 Scarbrough has a criminal history that dates back to 1986 and includes resisting arrest, evading arrest, aggravated assault, assault, aggravated rape, aggravated kidnapping, aggravated robbery, larceny, simple robbery, burglary as well as numerous drug, alcohol and driving offenses.
Scarbrough is described as a 6'2" white male weighing approximately 175 lbs. He has brown hair and blue eyes and numerous tattoos on his arms and shoulders. Anyone with information on the whereabouts of Dayton Keith Scarbrough is urged to call the TBI at 1-800-TBI-FIND. There is a $1,000 reward for information leading to his arrest.
TBI investigated this case along with the Cheatham County Sheriff's Office and the FBI.