Tennessee Titans (4-2) vs. Philadelphia Eagles (4-2)
Sunday, October 24th, 2010 • Noon CDT • LP Field • Nashville, TN • TV: FOX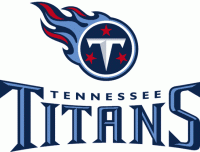 Nashville, TN – After winning two consecutive games on the road, the Tennessee Titans (4-2), who are tied for first place in the AFC South, return to LP Field this week to face the NFC East co-leading Philadelphia Eagles (4-2). Kickoff at LP Field (capacity 69,143) is scheduled for noon CDT on Sunday, October 24th.
Prior to the game, fans are encouraged to participate in the annual Titans Foundation Coat Drive. New and used coats can be dropped off at one of several collection sites around LP Field. The donated coats subsequently will be delivered to Middle Tennessee non-profit agencies.
The Broadcast
The game will be televised regionally on FOX, including Nashville affiliate WZTV FOX-17. Kenny Albert and will handle play-by-play duties, while Daryl Johnston will provide analysis. Tony Siragusa will serve as sideline analyst.
The Titans Radio Network, including Nashville flagship 104.5 The Zone, will broadcast the game across the Mid-South with the "Voice of the Titans" Mike Keith, analyst Frank Wycheck, sideline reporter Cody Allison and gameday host Larry Stone.
The game can be heard locally on 1400 AM, WJZM.
Last Week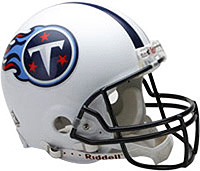 Last week at Jacksonville, the Titans earned a 30-3 victory on Monday Night Football. Kerry Collins came off the bench after Vince Young left the game with a knee injury, and together the quarterbacks combined for a 123.3 passer rating, totaling 171 yards and two touchdowns with no interceptions. Chris Johnson contributed 111 rushing yards and a touchdown and currently ranks second in the NFL with 596 rushing yards in 2010.
The Titans defense held the Jaguars to 249 net yards and a 23 percent conversion rate on third down. They forced four turnovers—three interceptions and one fumble—and added a pair of sacks.
The Titans are currently ranked third in the NFL in scoring, averaging 27.0 points per game. They are fourth in the league in scoring defense, allowing 16.3 points per contest. The resulting 10.7 pointsper- game differential is the second best figure in the league behind only the Pittsburgh Steelers (10.8).
The Eagles are in a two-way tie with the New York Giants for first place in the NFC East. They have won their last two games—a 27-24 victory at San Francisco and a 31-17 win at home last week against the Atlanta Falcons.
Against the Falcons, Eagles quarterback Kevin Kolb completed 23 of 29 passes for 326 yards, three touchdowns and one interception. Kolb, a second-round pick in 2007 out of Houston, has started three of the team's six games. Michael Vick was inserted as the starter in Week 2 but has been out of the lineup since suffering a rib injury in Week 4 against Washington. Vick (108.8) and Kolb (98.3) are ranked first and second in the NFC in passer rating, respectively.
The Eagles have the NFL's fourth-ranked offense (380.3 yards per game) and the 11th ranked defense (314.0). Their plus-eight turnover ratio ranks third in the league.
Interconference Winning Streak
The Titans hope to continue their winning ways versus teams from the NFC. They have not lost an interconference matchup since a 13-10 defeat at Tampa Bay on October 14th, 2007. Their 11-game non-conference winning streak is a franchise record, topping a nine-game run from 1999 to 2001, and it is the longest current streak of its kind in the NFL. The Titans have two victories against NFC East so far this season: a 29-10 win at the New York Giants on September 26th and a 34-27 defeat of the Dallas Cowboys on October 10th.
The Titans have been one of the NFL's most successful teams in interconference play since the league's realignment in 2002. With a 25-9 record (.735) during that timespan, only the New England Patriots (.875, 28-4) and Indianapolis Colts (.794, 27-7) have fared better.
Titans-Eagles Series at a Glance
Overall series (regular & postseason): Eagles lead 6-3
Regular Season Series: Eagles lead 6-3
Postseason Series: None
Current streak: Three wins by Titans
Titans at home vs. Eagles: 1-3
Titans on the road vs. Eagles: 2-3
Last Time at LP Field: Eagles 24 at Titans 27 (9/8/02)
Last Time at Lincoln Financial Field: Titans 31 at Eagles 13 (11/19/06)
First Time: Eagles 18 at Oilers 17 (11/12/72)
Jeff Fisher's Record vs. Eagles: 3-0
Andy Reid's Record vs. Titans: 0-3
Jeff Fisher's Record vs. Andy Reid: 3-0
What To Look For This Week
K Rob Bironas has a current streak of 16 consecutive games with at least one field goal, the second-longest streak in team history. Bironas holds the club record with a field goal in 19 consecutive games from 2006-07.
WR Kenny Britt can record a touchdown reception in five consecutive games. If he succeeds, he will join Bill Groman (8 in 1961) and Chris Sanders (5 in 1995) as the only players in franchise history to accomplish the feat.
WR Kenny Britt needs 90 receiving yards to reach 1,000 career receiving yards.
With an interception this week, S Michael Griffin will become the seventh player in franchise history with an interception in four consecutive games.
RB Chris Johnson will attempt to record his 21st career 100-yard rushing game, his fifth of 2010 and his third consecutive 100-yard effort.
RB Chris Johnson needs 170 rushing yards to become the fourth player in franchise history to reach 4,000 career rushing yards, joining Eddie George, Earl Campbell and Lorenzo White.
Jeff Fisher and Andy Reid are the first and second longest tenured head coaches in the NFL with their current clubs.
Titans-Eagles Series History
This week's game marks the 10th all-time meeting between the Titans and Eagles.
The Eagles hold a 6-3 advantage in the series, altlhough the Titans have won the last three contests.
The series dates back more than 30 years, when the two teams met on November 12th, 1972, in a game won by Philadelphia 18-17 before 34,175 fans at the Houston Astrodome. The Eagles would go on to win the next five games in the series from 1979-1994.
However, the Titans were victorious against the Eagles in a nail-biting 15-13 contest at Veterans Stadium on December 3rd, 2000. The Titans defense collected five sacks against Eagles signal caller Donovan McNabb and Eddie George returned to his native home to rush for 101 yards to lead the offense. Al Del Greco kicked a career-high five field goals (26, 42, 22, 44, 50) including the game-winning 50-yarder on the final play of the game.
In the 2002 season opener—the only time the two teams have played at LP Field—the Titans came back from a 14-point deficit to score 17 unanswered points and beat the Eagles 27-24. Quarterback Steve McNair threw for 269 yards and two touchdowns, and George scored the game-winning two-yard touchdown in the fourth quarter to take the win for the Titans.
Most recently, the Titans made their first appearance at Lincoln Financial Field on November 19th, 2006. The Titans used a 14-yard touchdown reception by tight end Ben Troupe, a career-long 70-yard touchdown run by Travis Henry, and a franchise-record 90-yard punt return for a touchdown by Pacman Jones to win 31-13. The victory was Jeff Fisher's 100th career regular season win.