APSU Women's Volleyball

Clarksville, TN – After its recent up-and-down weekend, Austin Peay State University's volleyball team moves solidly into the second half of Ohio Valley Conference play with a three-match road trip beginning this weekend. The Lady Govs open the trip with a 7:00pm, Friday contest at UT Martin followed by a 2:00pm, Saturday affair at Murray State.
Austin Peay (16-5, 7-3 OVC) closed the first half of league action with an upset victory of then-OVC unbeaten Morehead State. However, the Lady Govs followed that by opening the second half of the league slate with a loss to Eastern Kentucky. The split of last weekend's matches left Austin Peay tied for second place with Eastern Kentucky, two games behind league-leading Morehead State.
«Read the rest of this article»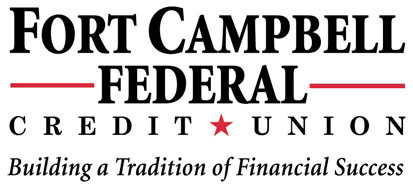 Clarksville, TN – Fort Campbell Federal Credit Union is having a Grand Opening Saturday, October 23rd, 2010 from 9:00am-1:00pm for their new Dover Crossing Branch, located at 145 Dover Crossing Road in Clarksville, across the street from Kroger.
Stop by for complimentary refreshments and enter to win some fabulous prizes including a TV! And, don't forget to tell your friends, neighbors and family about the great benefits you enjoy being a member of Fort Campbell Federal Credit Union.
Call 931-431-6800 or 800-821-5891 for more information.
Clarksville, TN – Since it's opening last year, the Clarksville Downtown Market has been a success- so much so that we were voted the number one market in Tennessee through America's Farmland Trust. If you have not already visited, you will not want to miss out on the last day of the season this Saturday, October 23rd.
The market will be open from 8:00am to 1:00pm on Public Square.  Come out to see all the wonderful fall produce the market has to offer. Bring the kids and let them enjoy free pumpkin painting or come and do some early Christmas shopping! «Read the rest of this article»
Clarksville, TN – Families are always looking for fun and safe trick or treat alternatives for Halloween. The Clarksville Children's Theatre Organization and Dunbar Cave has partnered with several other organizations and local businesses such as Bikers Who Care, T.O.Y.S. and Daymar institute to host the cave's first inaugural Trails and Treats October 30th from 3:00pm-6:00pm.
Candy and craft stations will be set up along the two main trails that lead to the cave entrance where there will be guest appearances by the Animal Tales Cave Critters.
«Read the rest of this article»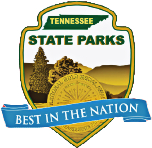 Fall in Tennessee is a glorious time! Tennessee State Parks has some of the very best events and programs the season has to offer – featuring a mosaic of color, pumpkins galore and a few tricks or treats up our sleeves! 
Finding a state park in your own backyard is easy to do and you don't have to spend a lot of gas money to get there!
Tennessee State Parks offer a variety of activities and events throughout the fall. From great hikes to bluegrass – there's something designed for the entire family!
Here are just a few state park events in your area. «Read the rest of this article»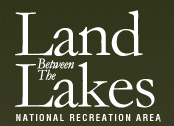 Golden Pond, KY – Join in as the early Scots-Irish settlers Halloween traditions come to life Friday, October 22nd, when The Homeplace presents Snap Apple Night from 6:30pm-9:00pm. (Doors open at 6:00pm.) 
During Snap Apple Night, The Homeplace, a living history farm in Land Between The Lakes (LBL) National Recreation Area, takes on a magical and mysterious atmosphere.  The evening begins outside around a blazing bonfire, where storyteller, Bob Valentine of Murray, KY will entertain with eerie tales. Then, join an old-time Snap Apple play party–be prepared for the unexpected! 
«Read the rest of this article»
Joins Bear Trace at Harrison Bay and Paris Landing as third site in Tennessee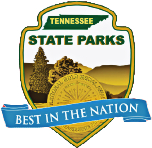 Burns, TN – Environment and Conservation Commissioner Jim Fyke is pleased to announce the Montgomery Bell State Park Frank G. Clement Golf Course's recent recognition as a Groundwater Guardian Green site. The Montgomery Bell course joins Bear Trace at Harrison Bay State Park and the Paris Landing course as the only three sites in Tennessee with this designation from The Groundwater Foundation.
Groundwater Guardian Green Sites are places with significant green space – such as golf courses, ball fields, educational campuses and office parks – that implement effective groundwater and surface water practices to protect water quality. Montgomery Bell's Frank G. Clement Golf Course documented an array of groundwater-friendly practices to earn this exclusive designation. The golf course is actively protecting local water supplies by optimizing fertilizer applications, applying natural organic products when possible and creating vegetative buffer areas around wetlands and shorelines. «Read the rest of this article»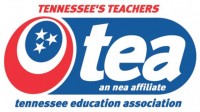 Nashville – Following  the lead of the Tennessee Education Association (TEA), teachers from across the nation donated funds to provide support to victims devastated by the May floods. Donations came from as far away as Colorado, Pennsylvania, New Jersey, New York and Washington, D.C.
TEA collected and disbursed over $88,000 to flood victims in Nashville, Chapmansboro, Pegram, Ashland City, Adams, Duck River, Charlotte, LaVergne, Brownsville, Madison, Clarksville, Franklin, Millington, Old Hickory, Antioch, Whites Creek, Castalian Springs, Gallatin, Goodlettsville and Hendersonville. «Read the rest of this article»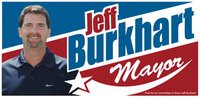 Mayoral Candidate Jeff Burkhart hosted a military appreciation barbecue on Saturday, October 16th for all active duty personnel, their family members and veterans. Approximately 400 people came and went during the two hour celebration. The food was free, the location was great and the weather could not have been any more perfect. Children played on the inflatables and people of all ages rode the train. "I'd like to thank everyone for their service to our country and a special thanks to the volunteers who continue to help us at these events," Jeff stated in closing comments.
«Read the rest of this article»