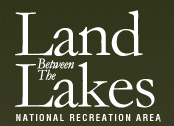 Golden Pond, KY – Land Between The Lakes (LBL) National Recreation Area and Lake Barkley State Resort Park are teaming up to present the first in a new seasonal Nature Watch Series. Pelicans and Prairies will take place Saturday and Sunday, October 30th-31st. 
"Come out and enjoy abundant fall wildlife viewing opportunities at Lake Barkley and LBL," said Sharon Waltrip, LBL's Program Manager for Environmental Education and Interpretation. "This new Nature Watch Series will take outdoor enthusiasts to our region's hidden corners to witness some of nature's greatest moments, stay tuned for more in this exciting new series." 
Pelicans and Prairies, the first in the series, gives visitors the opportunity to spend Halloween weekend at Lake Barkley State Resort Park while enjoying LBL's wildlife and scenery.  The weekend includes a Breakfast with the Pelicans cruise, live animal programs, Ghosts and Goblins Night Tour, a Sunrise Elk & Bison Tour and more. 
"This weekend will provide ample viewing opportunities of American White Pelicans, as hundreds stop over during migration," said Mary Schmidt, Park Program Supervisor and Naturalist at Lake Barkley. "Not only will participants be able to view these large birds, but with naturalist guided tours they will have the opportunity to learn more about these birds and other wildlife encountered during the weekend. 
The cost for the event is $130.00 per person with lodging at Lake Barkley and $75.00 per person without lodging. Room rates are based on double occupancy.  Reservations are required; the event is limited to 30 people. For reservations and more information, call 270-924-1131 ext. 191 or 1-800-325-1708 ext. 191.
LBL is planning an environmental education Nature Watch event each season; Winter Wanderers: Eagles & Waterfowl Migration: January 15th-16th; Warblers & Wildflowers: April 16th-17th; and Stilt Walkers of LBL: Herons & Egrets: June 11th, 2011. 
About Land Between The Lakes
Land Between The Lakes is managed by the Forest Service, U.S. Department of Agriculture, in partnership with "Friends of LBL," to provide public lands outdoor recreation and environmental education.  We encourage visitors to review our website at www.lbl.org each season, and throughout the season, for our Calendar of Events, updates on programs and policies, safety information, and temporary trail and road closures.  Additional LBL and "Friends of LBL" information is also available on our website or by calling 1-800-LBL-7077 or 270-924-2000.