13-Years After His Charred Remains Were Discovered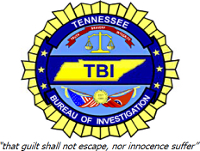 Nashville, TN – The Tennessee Bureau of Investigation has positively identified the remains of an unidentified victim of a 1997 murder in Humphreys County, TN through DNA from family members after several twists and turns in the 13-year-old case.
"Andrew" a hitchhiker who was picked up by his murderer in Albuquerque, NM, was found in a burned car on the side of Altamont Mountain on the Cumberland Plateau in Grundy County on July 13th, 1997. After two men were charged in connection to his murder, the search for his identity continued on until this week when it was determined he was 32-year-old Andrew Joseph Bluitt, originally from Michigan.
A composite sketch was compiled by a TBI artist from a description given by one of the defendants in the case and put on The Doe Network website in hopes that someone would see the sketch and recognize him. In July of 2010, the TBI received a phone call from an out-of-state woman who saw the sketch and believed it to be her brother. «Read the rest of this article»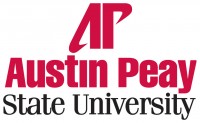 Clarksville, TN – This fall, nine Austin Peay State University students are moving a step closer to careers as professional artists by hosting public exhibitions of their work.
The students are enrolled in the Senior Exhibition class, taught by professor of art Gregg Schlanger. The class requires students to present their work in a public setting to earn their Bachelor of Fine Arts degree.
«Read the rest of this article»


Clarksville, TN – The City of Clarksville Parks and Recreation Department has extended Youth Basketball registration to Friday, November 5th. Player evaluations will now be held on Monday, November 8th and Tuesday, November 9th at Glenellen Elementary School.  The coaches' meeting and Draft will also take place at Glenellen on Wednesday, November 10th. «Read the rest of this article»
Thursday, October 28th, 2010 – 6:00pm to 7:00am.

Clarksville, TN – Gas and Water construction crews will begin work on Thursday, October 28th, to replace two sixteen-inch water valves on Greenwood Avenue and Seven Mile Ferry Road. Crews will close Seven Mile Ferry Road from the intersection of Greenwood Avenue and Edmondson Ferry Road to Highway 41-A Bypass and a small section Gupton Lane at 6:00pm to 7:00am on Friday.
Water service will also be disrupted during the valve replacement work from Lynes Street to the bypass beginning at 8:00pm to 7:00am. Traffic will be detoured to Edmondson Ferry Road.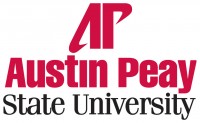 Clarksville, TN – Known for creating oversized, staged photographs, Adi Nes will speak about his photography at 7:00pm, Thursday, October 28th in the Trahern Building.
The talk is free and open to the public.
His images deal with themes of humanity and masculinity while investigating elements of Israeli identity, such as militarism, religion, ethnic groups and the tension between the center and the periphery. Nes often gleans ideas from mythology, art history and the history of photography. «Read the rest of this article»
Thursday, October 28th, 2010 – 9:00am to 2:00pm.

Clarksville, TN – Water service is scheduled to be disrupted on Thursday, October 28th, from 9:00am to approximately 2:00pm on Craigmont Boulevard and nearby streets. A Gas and Water contractor is scheduled to replace a six-inch water main along Cambridge Road.
Streets included in the water outage are:
Craigmont Boulevard
Cambridge Road
Seven Springs Road
Norwood Trail
Terrace Drive
Man Deceased at the Scene

Clarksville, TN – On October 27th, 2010, around 1:55am, officers responded to the area of Elder and Washington Street to a shots fired call. When officers arrived, they found a black male, in his 30s, lying in the street and appeared to have sustained a gunshot wound.
He died from his injuries at the scene. 
«Read the rest of this article»


The City of Clarksville's three community centers will adjust their hours of operation for Election Day.  On Tuesday, November 2nd, the community centers will be open from 10am to 7pm.
Head over to any of our three community centers for some FUN! Kleeman Community Center located at 166 Cunningham Lane will begin offering two archery classes for youth grades 4-12. A beginner class will be held from 4-5pm and an advanced class will be from 5-6pm. The four week session will begin November 1st and the cost is $10 per student. «Read the rest of this article»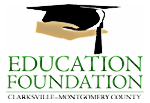 The Clarksville Montgomery County School System in partnership with the Montgomery County Education Foundation, Tennessee Score, Austin Peay State University, and the Clarksville-Montgomery County Home Builders Association held "Raising the Bar for Students in Tennessee" an event where community leaders and elected officials gathered to hear information about the state's new standards and assessments and their impact on students.
Tennessee is raising the bar for student achievement with higher academic standards in the classroom. The higher standards will help us make sure students are ready for college or for a career when they graduate from high school. That means the students not only master the basics like reading and math, but also developing skills that colleges and employers value – like communications, problem solving and teamwork.
«Read the rest of this article»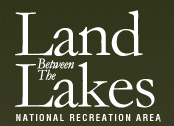 Golden Pond, KY – Land Between The Lakes (LBL) National Recreation Area will close nine wildlife refuges to human entry and all activities including, hunting, fishing, and boating beginning November 1st.
These closures provide undisturbed resting and feeding areas for waterfowl, shorebirds, and eagles.  To serve this purpose, human activity must be minimized while migratory birds are present. LBL staff asks for public cooperation with refuge regulations designed to provide needed sanctuary. «Read the rest of this article»