Clarksville, TN – The Clarksville Area Chamber of Commerce announces upcoming events during the month of November.
On Saturday, November 6th, the 18th Annual Veterans Day Breakfast will be held at APSU's Morgan University Center starting at 7:30am. The breakfast is an excellent opportunity to honor and show support of our veterans. This year's guest speaker is Colonel John Thompson, Commander, 160th SOAR (A). Col. Thompson, a native of Augusta, GA, was commissioned a Second Lieutenant in the United States Army upon graduation from college. He is a combat veteran of Desert Shield and Desert Storm, and has deployed several times in support of operation's Enduring Freedom and Iraqi Freedom. Tickets are $12.00 and reservations can be made by contacting Yvonne Pickering at 931-245-4340.
The Chamber's Business After Hours will be held on Thursday, November 18th from 5:00pm to 7:00pm. The event will be hosted by Fort Campbell Federal Credit Union at their new location, 145 Dover Crossing Road. This event is offered at no cost. For more information please call Mark Hays at 931-245-4339.

Clarksville, TN – The Clarksville Police Department needs you help in finding Marcellus Lamar Flynn also known as "Nut". Flynn, DOB: 2-22-73, is wanted for Felony Theft. 
If you have any information please call  the TIPSLINE, 931-645-8477.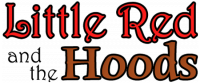 Clarksville, TN – Come out and see Austin Peay State University organization Theatre Organization for Youth by Students (T.O.Y.S.) put on their production of Little Red and the Hoods written by Karen Boettcher-Tate! The last show is tomorrow night at 6:00pm on the third floor of the Woodward Library.  Admission is free though they do accept donations.  This is TOYS' seventh show and their third show in the Felix G. Woodward Library.
«Read the rest of this article»
Securities has mailed rules to schools, will award bonds to H.S. seniors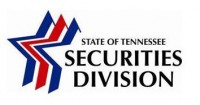 Nashville, TN  – It's time again for money-savvy high school seniors to put on their thinking caps. The Securities Division of Tennessee's Department of Commerce and Insurance is seeking entries for its annual essay contest.
Tennessee 12th-graders who enter are to write a 1,500-word essay on the topic: "Discuss how social media has influenced you, if at all, in developing the goals and financial plans for your future, and how social media has contributed to your decisions for your financial future." There will be two winners selected from the state's eastern, middle and western regions. First-place winners will receive a $2,000 savings bond; second-place winners will be awarded a $1,000 savings bond. «Read the rest of this article»
"Real estate, evolved"
Nashville, TN – Reliant Realty brought a new concept to the Middle Tennessee real estate market 3-1/2 years ago in the face of a historic housing crisis. There was the need for an alternative for struggling Realtors from expensive traditional firms whose marketing and strategies had become ineffective in the current environment.  Reliant sought to bring together other real estate driven businesses with agents and create a marketplace where vendors and agents could work together to bring down the expenses of doing business and in turn bring down the costs of buying or selling a home. «Read the rest of this article»
Pedestrian accidents and recalled candy among biggest risks on Halloween Night


YONKERS, NY — Ghosts and goblins aren't the only things parents and kids should watch out for this Halloween. Consumer Reports warns that this gruesome holiday is one of the most dangerous nights of the year for pedestrians; and, recently, two candy manufacturers have issued product recalls. Complete guidelines for a safe Halloween are available online at www.ConsumerReports.org.
Halloween is the second deadliest day for all pedestrians after New Year's Day. Fatal collisions between motor vehicles and young pedestrians occur most frequently between the hours of 4 and 8 p.m. Parents should take special care to make sure their trick-or-treaters are easily visible to motorists.
«Read the rest of this article»

Clarksville, TN – The victim's name for the Elder Street Homicide is:  Raymond Alton Caston, B/M, 8-28-80 of Clarksville.
The investigation is ongoing and we are following up on leads in the case.  Anyone with information, please contact Detective Tim Anderson, 931-648-0656 or the TIPSLINE, 931-645-8477.
Thursday, October 28th, 2010

Clarksville, TN – A Gas and Water construction crew has closed a short section of Burch Road from Fort Campbell Boulevard to Darrow Road until 1:00pm to repair a fifteen-inch sewer main line. Traffic will be detoured to Darrow and Tiny Town roads for access to Fort Campbell Boulevard.
Thursday and Friday, October 28th-29th, 2010

Clarksville, TN – A Gas and Water construction crew will continue fire hydrant replacement work that began Wednesday evening on Highway 41-A (Madison Street) into Thursday and Friday. While work is performed water service will be shut down from Country Lane to the intersection of Old Farmers Road and Excell Road on Thursday from 6:00pm to 10:00pm and on Friday from 6:00pm to 8:00pm.
Roads included in the water outage are:
Country Lane
Camey Road
Ledbetter Lane
Delano Drive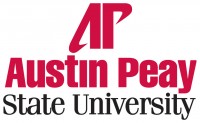 The CEO of Daniel Bradley Matthews Inc. who also had extensive experience with Ford Motor Co. for more than a quarter of a decade will be the guest speaker at Austin Peay State University to share his success stories with graduate students.
Clifton Peter Lambreth will present "Return to Greatness: Driving the American Dream," at 2:30 p.m., Friday, Oct. 29 in Clement Auditorium. He will address students enrolled in APSU's industrial/organizational psychology master's degree program, but his talk is open to the public. «Read the rest of this article»