Written by Bagram Media Center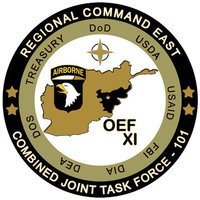 Kunar Province, Afghanistan – Afghan National Security Forces and ISAF Forces began clearing operations in the western portion of the Pech River Valley early October 31st. The operation involved the insertion of combat forces by helicopter and vehicles in the Darah-ye Pech District and focused on villages west of Nangalam.
This combined operation comes on the heels of a successful mission concluded earlier this month, also in the Pech River Valley, resulting in the death and capture of numerous insurgent fighters, their weapons and bomb-making materials.  
The Government of the Islamic Republic of Afghanistan, Afghan National Security Forces, and ISAF remain committed to the common goal of not allowing insurgent safe-havens to operate and not allowing insurgent forces to intimidate, injure and kill the local Afghan population. 
"The insurgent forces still have a choice, and if they fight against Afghan National Security Forces, they will be destroyed," said U.S. Army Lt. Col. Joseph Ryan, commander, 1st Battalion, 327th Infantry Regiment. "The ANSF will pursue the insurgents until they can be assured that the security situation in the Pech Valley improves."
Operations are ongoing.
Sections
News
Topics
Afghan National Security Forces, Afghanistan, Government of the Islamic Republic of Afghanistan, Insurgents, Kunar Province, Pech River Valley, Regional Command East