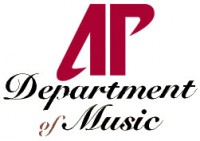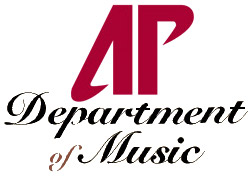 Clarksville, TN – Each year as part of  Austin Peay State University's Shriek Week extravaganza,  the APSU Percussion Ensemble puts on a two show Halloween Concert. This sellout event is a annual fund raiser for the Loaves and Fishes Soup Kitchen. Each year the concert director, Professor Steinquest wears a different costume; in 2009 he was dressed as Jack from The Nightmare Before Christmas, this year he was dressed as the Mad Hatter from Alice in Wonderland.
The program included music from the movies Halloween and Poltergeist and the television shows The Addams Family and The Munsters. Nods were given to the rock group Led Zeppelin with numbers including Black Dog and Bonham. There was classical music from Mussorgsky's Night On Bald Mountain and the classic electronic pop hit Popcorn. Pogo Sticks, by the computer music sensation Animusic, was also performed.
Popcorn has to be my favorite number from this years concert. The cast used plastic tubes to create a musical symphony, where you would have expected a cacophony.
Professor Steinquest finally decided to recognize garbage can music as a legitimate means of musical expression; and embraced the masterpiece Noises On that was performed with guest garbologists Chris Brooks and Chris Crockarell as soloists.
While audience interaction is always valued in the Halloween Concert. this year it was enhanced with Professor Steinquest directing the performance from a platform out in the middle of the audience. In another number drums were located at the four corners of the concert hall and the booming sounds washed across the audience.
The only disappointment of the evening is that Professor Steinquest didn't do the Futterwacken dance! Well maybe next time.
http://www.youtube.com/watch?v=qEFydbOFoU8
The Halloween Concert is a highlight of the fall season; the concert hall is decorated and the cast are all in a variety of fun costumes. So when the tickets go on sale next year be sure to get yours early, as you do not want to miss this amazing concert.
Photo Gallery
About Bill Larson
Bill Larson is  is politically and socially active in the community. Bill is a member of the Friends of Dunbar Cave.

You can reach him via telephone at 931-249-0043 or via the email address below.
Sections
Arts and Leisure
Topics
APSU Department of Music, APSU Percussion Ensemble, Austin Peay State University, David Steinquest, Loaves and Fishes Soup Kitchen