Clarksville, TN – The City of Clarksville's three community centers will adjust their hours of operation Thursday, November 11th  to 10:00am to 7:00pm, in observance of Veterans Day.
For a complete list of Clarksville's community centers and programs they have to offer, please visit www.cityofclarksville.com.
November 4th Ceremony Commemorated the CCC's Contributions to Tennessee; Memorial Statue Announced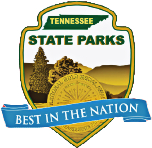 Jamestown, TN – Tennessee Department of Environment and Conservation Commissioner Jim Fyke was joined by Tennessee State Parks, elected officials and members of the community on Thursday, November 4th, at Pickett State Park for the official dedication of the park's new Civilian Conservation Corps Museum.
The museum features interpretative exhibits and artifacts, depicting the Civilian Conservation Corps' contributions to Tennessee's parks and natural areas, while recognizing the CCC's extensive efforts across the country.  An interactive touch-screen exhibit gives visitors an opportunity to hear directly from former CCC workers, sharing their stories about their time working to construct Pickett State Park.  Developed by Tennessee State Parks, the museum is in the same location of the former park office, constructed by the CCC in the 1930s.  
«Read the rest of this article»

Clarksville, TN – Another man, Henry Lee Hayes has been charged and booked into the Montgomery County jail for their role in the robbery of a 79 year old woman. Detective Tyler Barrett was able to determine that Hayes was part of the planning process for the robbery and drove the getaway car from the 79 year old woman's Hillwood Drive residence.
The investigation also showed that Hayes followed the victim to her residence and waited to drive Sumner away from the robbery scene.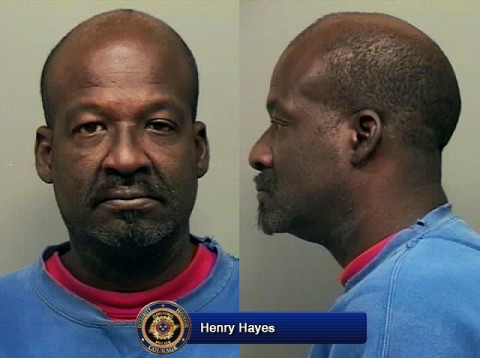 «Read the rest of this article»

Clarksville, TN – On November 4th, around 2:52pm, officers responded to a residential burglary call at Sharpie Drive.  When Officer Alex Koziol arrived, he found the front door of the residence had been kicked in. A witness told Officer Koziol they saw a white Taurus and two men who had a TV setting outside of the vehicle. The men looked like the individuals that helped the Sharpie Drive resident move in a few days earlier.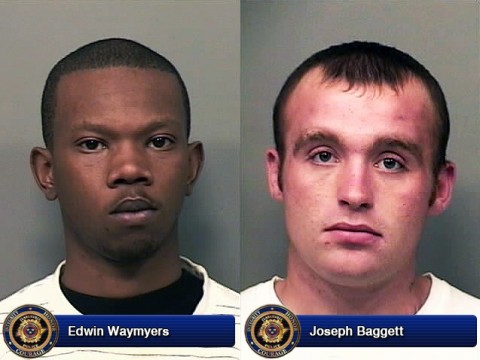 «Read the rest of this article»

Clarksville, TN – Two faculty members at Austin Peay State University have achieved recent noteworthy accomplishments.
Dr. Phyllis Camilleri, professor of geology, published two geologic maps and accompanying texts with the Nevada Bureau of Mines and Geology.  One is titled "Geologic map of the northern Pequop Mountains, Elko County, Nevada" and the other is "Geologic map of the Wood Hills, Elko County, Nevada." This work summarizes six seasons of geologic field work in the Nevada high desert.
Dr. Stephen Truhon, associate professor of psychology, presented a paper, titled "Deployment and Its Relationship to Equal Opportunity and Organizational Effectiveness," at the International Military Testing Association conference held in September in Lucerne, Switzerland.

Clarksville, TN – A man, Frank Huber Sumner with a history of over 50 arrests, several involving acts of violence, robbed a 79 year old woman, was arrested and booked into jail. The next day he was released on his own recognizance.
12 hours after his release, he committed another robbery. This time, involving an 84 year old woman who he seriously injured during the course of the robbery.
«Read the rest of this article»
November 6th, 2010 • 1:00pm CDT • Clarksville, Tennessee • Governors Stadium (10,000)

Clarksville, TN – Since rejoining the Ohio Valley Conference the Governors own a 1-3 record against UT Martin. The Govs lost in Martin, 48-38, to end the 2009 season.
With the loss to Eastern Illinois, the Governors are assured of their third-straight losing season.
Austin Peay enters the contest on a five-game losing streak. The Govs have endured at least a five-game losing streak in five of the last seven seasons.
This is a Sergeant York Trophy contest. Austin Peay comes in 1-1 in Sgt. York games this season while UT Martin is 1-0.
«Read the rest of this article»
State Fire Marshal offers daylight saving time reminder
Nashville, TN – Tennessee State Fire Marshal Leslie A. Newman is reminding Tennesseans to change their smoke alarms' batteries this weekend when they set back their clocks late Saturday night for daylight saving time.
"Smoke alarms, even those that are hard-wired, should have their batteries replaced regularly and should be tested monthly to ensure they're providing the proper protection," says Tennessee State Fire Marshal Leslie A. Newman. "Use the extra hour we gain this weekend to make sure your home and family are fire-safe." «Read the rest of this article»
Rates Decrease in 85 Counties, Increase in seven, remain the same in three
Nashville, TN – Tennessee's seasonally adjusted unemployment rate for September was 9.4 percent, down two-tenths of a percentage point from the August rate of 9.6 percent.  The national unemployment rate for September 2010 was unchanged at 9.6 percent.
County non-seasonally adjusted unemployment rates for September 2010, released today, show that the rate decreased in 85 counties, increased in seven counties and remained the same in three counties.
«Read the rest of this article»
APSU Women's Volleyball

Clarksville, TN – Austin Peay State University's volleyball team will seek to solidify its hold on second place in the Ohio Valley Conference when it closes out the road portion of its schedule this weekend. The Lady Govs first travel to Eastern Illinois for a 7:00pm, Friday contest before meeting Southeast Missouri in a 5:00pm, Saturday affair.
Austin Peay (20-6, 11-4 OVC) holds a two-match lead over third-place Eastern Kentucky entering this weekend's contests. The Lady Govs need one victory in their last three matches to guarantee a share of second place. However two victories also would guarantee Austin Peay the second-seed – and the corresponding first-round bye – in the upcoming OVC Volleyball Championship.
«Read the rest of this article»