Written by U.S. Army Staff Sgt. Mark Burrell
210th Mobile Public Affairs Detachment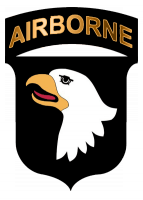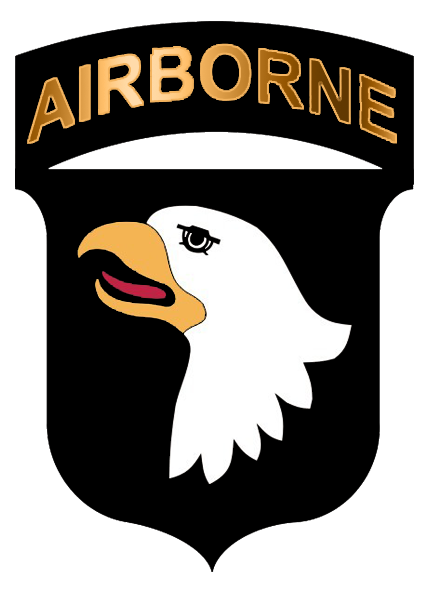 Kunar Province, Afghanistan – U.S. Army Spc. Brandon Brouhard, a combat medic from Modesto, CA, assigned to Company C, 2nd Battalion, 327th Infantry Regiment, Task Force No Slack, watches from his tower while pulling a guard shift on Combat Outpost Penich in eastern Afghanistan's Kunar Province November 3rd.
"We're just waiting for them to maneuver close enough where they feel safe to fire, then we shoot back. But we're a little more ferocious than they are," Brouhard said.
«Read the rest of this article»
Season Opener Slated For April 7th At Greer Stadium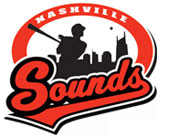 Nashville, TN – The Nashville Sounds announced their 2011 playing schedule today and will host 72 games at Greer Stadium during their 34th season of competition.
The Sounds open the Pacific Coast League season on Thursday, April 7th when returning manager Don Money leads the team to the field at Greer for a home contest against the New Orleans Zephyrs. The final regular season home games are scheduled for August 24th-28th, when the two-time defending division champion Memphis Redbirds visit Music City for a five-game series. Nashville concludes the campaign with an eight-game road trip.
The 2011 home schedule includes 12 homestands and 33 weekend dates (Friday-Sunday) during what is sure to be another summer at the ballpark filled with affordable family fun. The upcoming season includes games on Easter (April 24th), Memorial Day (May 30th), and Independence Day (July 4th). «Read the rest of this article»
Knoxville, TN – The Tennessee Valley Authority will close eight seasonal campgrounds on reservoirs throughout the region for the 2010 recreation season on Monday, November 15th.
The season will run a little longer for three other campgrounds. Douglas Dam Headwater Campground, Douglas Dam Tailwater Campground and Pickwick Dam Tailwater Campground will remain open through Monday, December 13th. «Read the rest of this article»
Written by U.S. Air Force Capt. Peter Shinn
734th Agribusiness Development Team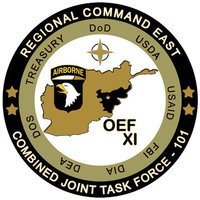 Kunar Province, Afghanistan – More than 100 village elders from across the Narang District here took their first tentative steps toward securing their own communities when they came together at the district center November 2nd for a security and development shura.
The only concrete agreement to come from the shura was a decision to continue security talks, but all participants agreed on the importance of improving security in their district.
District Sub-Gov. Haji Gulam Nabi organized the shura in cooperation with the 101st Airborne Division's Task Force No Slack, commanded by U.S. Army Lt. Col. Joel Vowell of Birmingham, AL.
«Read the rest of this article»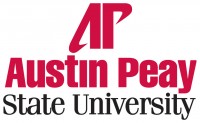 Clarksville, TN – For Nannie Mae Wooten, education was the key that could unlock many doors for a student.
She advocated that philosophy to those enrolled at Austin Peay State University, where she worked as a leading member of the housekeeping staff from January 1st, 1959, until her retirement in February 1980. A strong proponent of education, she was just as instrumental in her seven children – Frank Jr., Onie, Linda, Brenda, Mariah, James Michael and Janet – continuing their higher education goals beyond high school.
"She kept saying to us, we could do anything," her daughter and APSU alumna, Linda Roberts ('89), of Clarksville, said. "She wouldn't allow any of us or anyone for that matter to give up." «Read the rest of this article»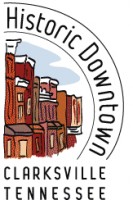 Clarksville, TN – On the First Thursday of each month the Downtown Clarksville Association puts on an artistic extravaganza  featuring many of the downtown businesses.  The First Thursday Artwalk provides a venue for local artists to show off their creativity, gain exposure in the community, perhaps most importantly sell their wares. Participating businesses include The Downtown Artists Coop, The Peg Harvill Gallery in the Roxy Regional Theatre, ARTifacts Emporium, Hodgepodge, The APSU Downtown Gallery, Rogates Boutique, Betty's Antiques,  The Roost,  Ingredients, Visions Metaphysical Boutique, The Framemaker, & Planters Bank.
The First Thursday Artwalk continues to grow as new people discover the event, and are instantly hooked; becoming  regular participants. Not only do you get to enjoy the wonderful art and culture on display, but the merchants offer a variety of food  and drink to enjoy as well.
«Read the rest of this article»

Turn your clocks back one hour since Daylight Saving Time ends on Sunday November 7th at 2:00am
Daylight Saving Time ends in the U.S. on Sunday November 7th at 2:00am. Thankfully, technology has lessened the usual burden of reverting all of our clocks and other gadgets that require "accurate" time to function properly. Cable service providers automatically set the time on their set-top boxes. Windows 7, Mac OS X and other operating system software have been programmed to also automatically adjust computer clocks. «Read the rest of this article»
Nashville, TN – Billionaire philanthropists Bill and Melinda Gates say they're impressed with what's happening with education reform in Tennessee, including programs at the Tennessee Board of Regents.
The couple toured the Tennessee Technology Center in Nashville yesterday during their visit to Tennessee to see how the state's commitment to reforming education is proceeding.
There they met with TBR Chancellor John Morgan, TTC Nashville Director Mark Lenz, center staff and students. They learned about successes and TBR plans for improving student outcomes. Later, at a press conference with Governor Phil Bredesen and Governor Elect Bill Haslam, the Gates' praised the state's efforts. «Read the rest of this article»
APSU Women's Soccer


Morehead, KY – Austin Peay State University women's soccer team will face No. 1 Morehead State in the Ohio Valley Conference Championship game, Sunday, after a decisive 3-1 semifinal win against No. 2 Southeast Missouri, Friday night.
"The whole team just dug down and got the result," head coach Kelley Guth said. "We're really excited. It was such a hard-fought game, really just back and forth the whole time with a lot of emotion."
The Lady Govs, who were playing on short rest after an opening-round win against No.5 Murray State, got a pair of goals from first-team All-OVC pick Natalia Ariza and an insurance goal from OVC Freshman of the Year Tatiana Ariza to seal the deal. Natalia Ariza had only two goals entering the season's final week and has since scored four goals in the past four games.
«Read the rest of this article»
Nashville, TN – On November 11th and 12th, the national charitable organization, Brides Across America will be celebrating Veterans Day along with Tennessee's premier bridal salon, Glitz Bridal & Formal and will be giving away free designer wedding gowns to military brides.
Bridal Salons across the country are participating in this nationwide event to show our support to the troops by donating designer bridal gowns designed by Vera Wang, Amsale, Pronovias, and other prominent designers.  «Read the rest of this article»