APSU Women's Soccer

Morehead, KY – Austin Peay State University women's soccer team saw its run at an Ohio Valley Conference Championship thwarted by No. 1 seed Morehead State, 2-1, Sunday, at Jayne Stadium.
"We had a tremendous year," head coach Kelley Guth said. "It's disappointing, but everything has to end. I thought our team came out played a heartfelt game. They laid it all on the line and we just came up one goal short. It's disappointing, but what a game."
«Read the rest of this article»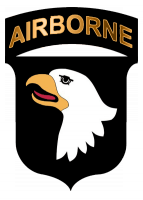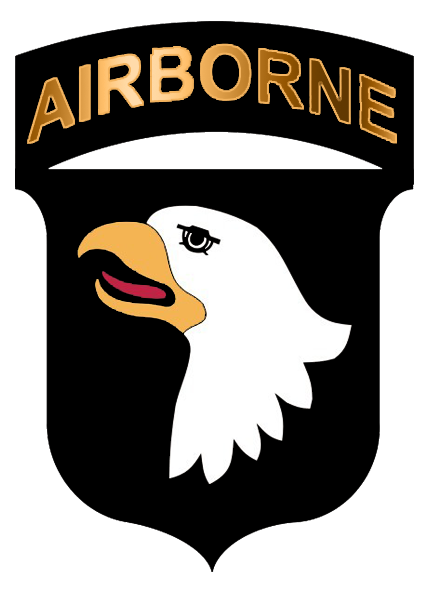 Fort Campbell, KY – A 101st Airborne Division Soldier died November 6th in Kunar Province, Afghanistan, of wounds suffered when insurgents attacked his unit with small arms fire.
Pfc. Shane M. Reifert, 23, of Cottrellville, MI, was an Infantryman assigned to Company B., 1st Battalion, 327th Infantry Regiment, 1st Brigade Combat Team, 101st Airborne Division (Air Assault).  «Read the rest of this article»
"FREE To Youth and Parents"

Clarksville, TN – There will be a Suicide Prevention Workshop at Northeast High School on November 9th from 6:00pm to 8:00pm.
The purpose of this workshop is to educate our youth and parents on the sign of suicidal tendency. Our guest speaker will be Mrs. Gwen Hamer with the Tennessee Department of Mental Health and Development Disabilities/Tennessee Suicide Prevention Network.
All who attend this workshop will receive a certificat. Refreshments will be served.
APSU Women's Basketball

Clarksville, TN – Austin Peay State University women's basketball team hosts in-state foe Cumberland in a 5:15pm, Monday exhibition contest. It is the Lady Govs only exhibition affair this season.
Austin Peay returns three starters and 10 letterwinners from last season's squad which won the Ohio Valley Conference's tournament championship. However, the team's two starters not returning this season were its leading scorer and its leading rebounder. The returnees account for 58 percent of last season's scoring and 62 percent of its rebounding.
«Read the rest of this article»
Tuesday, November 9th, 2010

Clarksville, TN – A water outage is scheduled on Tuesday, November 9th, from 6:00pm to 7:30am for Seven Mile Ferry Road from Greenwood Avenue across Highway 41-A Bypass to the end of Seven Mile Ferry and on Pumping Station Road.
Gas and Water construction crews will be replacing a fire hydrant on Pumping Station Road and a sixteen-inch water valve on Seven Mile Ferry Road. Roads will be open to traffic during the work.
Written by Sgt. 1st Class Sadie Bleistein
101st Combat Aviation Brigade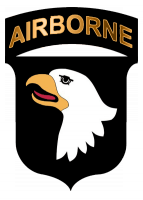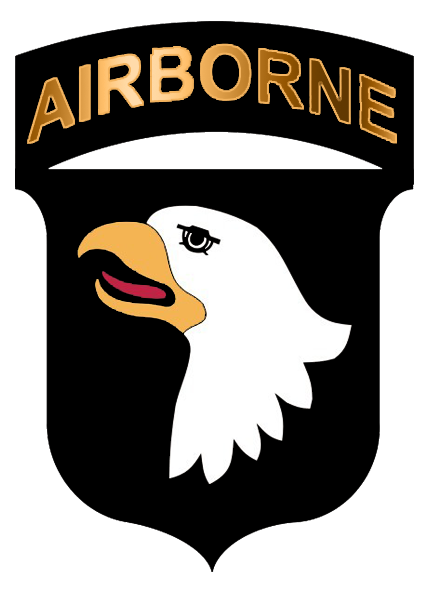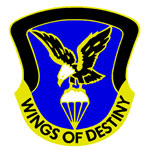 Kandahar Airfield, Afghanistan – Military and civilian traffic passes through the U.S. Army rotary wing terminal at Kandahar Airfield, Afghanistan introducing to them the face of Task Force Destiny.
The 101st Combat Aviation Brigade, Task Force Destiny Chinooks deliver supplies to ground forces throughout Southern Afghanistan.
«Read the rest of this article»
Lisa Schluttenhofer is a woman on a mission. As the 2010 American Honey Queen, she travels the United States extolling the virtues of the simple honeybee.
Clarksville, TN – Cave paintings from around 6000 B.C. show the importance of bees and honey to man by showing people collecting honey from bee colonies. Honeybees are not native to North America, they were brought from Europe by early settlers.  Most honeybees are not aggressive by nature, and will not sting unless protecting their hive from an intruder, or they are provoked.  They live in a highly organized society, with bees taking on specific roles during their lifetime: such as the queen, nurses, guards, grocers, housekeepers, construction workers, royal attendants, undertakers, foragers, etc. A queen bee lives for several years, during which she will lay around 2,000 eggs per day in early spring. Worker bees live for 6 weeks during the busy summer, and for 4-9 months during the winter. «Read the rest of this article»


Clarksville, TN – The Clarksville Parks & Recreation Department announces that the Clarksville Greenway, located at 1101 Pollard Road, will be closed temporarily due to asphalt resealing.  The Greenway will be closed Monday, November 8th through Tuesday, November 9th and will re-open for normal usage on Wednesday, November 10th.
For more details on The Clarksville Greenway and its temporary closing, please contact the Clarksville Parks and Recreation at 931-645-7476 or visit www.cityofclarksville.com.
The other morning I'm driving on 41A South through the Sango area. Many of the leaves have fallen from the trees already.  This reminds me that summer has passed and winter is coming upon us. A lot of times it can depress us when we think about a cold, dreary winter, but as I look at the barren trees my mind races forward to the spring and I look through winter knowing that spring will be coming.
Winter in itself can be beautiful especially when we realize that it will only last for a season. Let us look through the storms of life and see the spring that lies ahead of us when we're trusting in God. There is scripture found in Proverbs 3:5&6 which reads, "Trust in the LORD with all thine heart; and lean not unto thine own understanding. 6. In all thy ways acknowledge him, and he shall direct thy paths." KJV
 
This is Brother Shep asking you to think about this.
Matthew 28:18-20
"If you are growing, you are going"
APSU Women's Soccer


Clarksville, TN – Austin Peay State University women's soccer team is ready for the program's biggest game in history, the 2010 Ohio Valley Conference Championship game, at noon, Sunday, against No. 1 Morehead State, at Jaynes Stadium.
The No. 1-seeded Eagles are hosting the title game after making their way through OVC play undefeated at 7-01, the only tie coming at Eastern Illinois. In fact, since the scoreless tie at EIU, Morehead State has won six straight games. As the tournament's top seed, the Eagles earned a first-round bye and downed the Panthers, 2-1, in the semifinal action.
«Read the rest of this article»