APSU Men's Basketball

Clarksville, TN – Austin Peay State University used a stifling pressure defense to close the first half on a 21-4 run as it defeated Westminster, 89-42, in exhibition basketball action, Monday night, in Dave Aaron Arena.
Leading 26-24 with 6:59 remaining in the half, the Governors resorted to a three-quarter's court trapping defense that forced six turnovers and limited the Blue Jays to only two made field goals in that stretch.'
«Read the rest of this article»
APSU Women's Basketball

Clarksville, TN – Junior Whitney Hanley scored 28 points and made all eight of her three-point field goal sto lead Austin Peay State University women's basketball team in its 84-37 exhibition victory against Cumberland, Monday night, at the Dunn Center.
Austin Peay led by 15 points, 39-24, at halftime but needed a 14-4 half-ending run to build that margin. Cumberland scored six consecutive points to cut the lead to five points, 25-20, with 5:05 remaining.
«Read the rest of this article»
Clarksville, TN – The Clarksville Area Chamber of Commerce hosted its 18th annual Veterans Day Breakfast on Saturday and honored attending military veterans who fought in wars ranging from World War Two through the present day war in the Middle East.
Citizens and leaders of Clarksville-Montgomery County were in attendance and showed great appreciation of each and every veteran through a standing ovation. Master of ceremonies, Bill Harpel, individually thanked city and county leaders for coming out and showing their support.  «Read the rest of this article»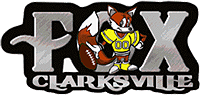 Clarksville, TN – The Fox Fun Cards are here and ready to be purchased and used for the 2011 calendar year. The Fox Fun Card is the best discount card you will find anywhere close to Clarksville and surrounding areas. The best restaurant and fun places for the family around Clarksville are on this card and will save you tons of money through the year by using it.
The Fox Fun Cards have continued to add better businesses and better discounts every year. At a cost of only $10.00 the card is hard to pass up and is just a waste of money not to have one in your pocket.
Fox Fun Cards can be purchased from any of the Fox Football Players, Fox Coaches, Owner Rob Brown, or go to the team's web site The Clarksville Fox and order them online with a PayPal account. «Read the rest of this article»
APSU Men's Football

Davidson, NC – Austin Peay State University senior Terrence Holt has been Football Championship Subdivision (FCS) College Football Performance Awards (CFPA) Kick Returner Co-Performer of the Week.
Holt, the Governors' running back and record-setting kick returner, zigzagged his way 95-yards with a kickoff Saturday against UT Martin. It was his first kickoff return for a score this season and fourth of Holt's career. The 95 yarder is his career's second longest. He had a 99 yarder against Murray State a year ago.
The purpose of the CFPA is to provide the most scientifically rigorous conferments in college football. Recipients are selected exclusively based upon objective scientific rankings of the extent to which individual players increase the overall effectiveness of their teams.
Holt owns the NCAA FCS records for career kickoff return (4,445) along with kickoff+ punt return (4,983) yards. He also owns the record for most kickoff returns (181) and combined kickoff-punt returns (230).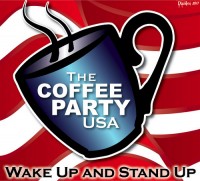 Clarksville, TN – The Coffee Party of Clarksville, TN will be holding its monthly meeting on Saturday November 13th, 2010 from 12:00pm till 2:00pm at G's Pancake House (803 South Riverside Drive).
Come join the local Coffee Party of Clarksville, TN as we work to discover workable solutions to some of our nation's issues. Americans are longing for an energetic, non-partisan, and solutions-oriented approach to political discourse and civic participation. The Coffee Party is a rare achievement of all three ideals. «Read the rest of this article»
Monday, November 8th, 2010

Clarksville, TN – Water service is disrupted on Lafayette Pointe Circle and Lafayette Pointe Court until approximately 2:00pm this afternoon while Gas and Water construction crews repair a water valve. Surrounding areas may experience low water pressure during the work.

Clarksville, TN – The Clarksville Police Department is requesting assistance to locate family members or medical information to help positively identify a deceased person that was found, July 20th, 2010, in a wooded area at the intersection of Terminal Road and Cobalt Drive. «Read the rest of this article»


Clarksville, TN – The weekly Clarksville Parks and Recreation Department Recreation Report provides Clarksvillians with a glimpse at the activities and events that are available from the Parks and Recreation Department for them to enjoy together as a family.
This weeks highlights include:
Veterans Day Hours
Adult Basketball League
Yoga
Archery
Winter Gym
Pool workers needed
Christmas on the Cumberland
«Read the rest of this article»
Clarksville, TN – On the weekend of November 20th-21st, Fr. John A. Nolan Council 3537 of the Knights of Columbus will host a "Wheelchair Sunday" event after Masses at Immaculate Conception Parish (709 Franklin Street).
After all Masses that weekend, parishioners will be treated to a meal and a video presentation on the Knights cooperation with the American Wheelchair Mission, a non-profit organization that delivers free wheelchairs worldwide to people and their families in dire need of mobility. In the past 3 years, Knights in Tennessee have raised enough funds to send shipments of wheelchairs to Mexico as well as to Veterans' facilities in Nashville, Murfreesboro, and Memphis. We are currently attempting to raise $42,000 statewide in order to send a container of 260 wheelchairs to Haiti.
«Read the rest of this article»