APSU Men's Basketball

Clarksville, TN – For the second time in five days, Austin Peay men's basketball will be playing a Missouri team in an exhibition contest.
The Governors welcome Westminster College, a Division III program located in Fulton, MO, 7:30pm, Monday to Dave Aaron Arena. In fact, by week's end, the Governors will have played three straight Missouri teams, opening the regular season at St. Louis University, 7:30pm, Friday.
But first the Governors will face a Blue Jays team that is favored to win the St. Louis Intercollegiate Athletic Conference (SLIAC) in the coaches preseason poll.
Westminster finished 2009-10 season with an overall 20-9 record, including 13-3 in the SLIAC. The Blue Jays captured their first outright regular-season conference championship and their second tournament championship.
The Blue Jays return senior forward, Jake Vislay, who was a first-team All-SLIAC recipient a year ago and named to the All-Defensive Team. Vislay led his squad with 16.6 points per game and shot .520 (170-of-327) from the field, including .442 (46-of-104) from three-point range.
Senior guard Kurt Kovach also returns for Westminster. Kovach was selected 2009-10 honorable mention All-SLIAC after averaging 10.5 points per game and 5.0 rebounds per game. Sophomore guard Skylar Tolson averaged 8.0 points per game, a year ago, shooting .392 (38-of-97) three-point range.
Westminster's assistant coach is APSU Dugan Lyne, who served as a student assistant and graduate assistant before landing his first full-time coaching gig at Westminster.
The Governors, meanwhile, are coming off a hard-fought 69-64 defensive struggle against Central Missouri. APSU led by as many as 12 points in each half but could not put away the stubborn Mules.
Junior forward Anthony Campbell, a preseason All-OVC selection, led the Govs with 18 points and six rebounds. Senior point guard Caleb Brown and newcomer Josh Terry added 10 points apiece.
The Govs will seek to improve their rebounding numbers against Westminster, being outrebounded, 48-37, by Central Missouri.
Governors Pardon
This is Austin Peay's 79th season of basketball.
Dave Loos, APSU's all-time winningest basketball coach, also is the OVC's all-time wins leader with 331 victories. He also has 413 career coaching wins.
The Dave Aaron Arena playing floor was named Dave Loos Court, Summer 2007.
Since 1993-94, Austin Peay has finished no worse than fifth in the OVC race.
Austin Peay has reached at least the OVC tournament semifinals in 12 of the last 16 years.
Austin Peay has made 26 straight appearances in the OVC tournament.
What You Should Know

The Series: Austin Peay has played Westminster once previously in a regular-season game, that happening in the 2002-03 season, when the Governors defeated the Blues Jay, 82-58, January 4th, 2003. Johs Lewis had 15 points and 11 rebounds during that game.
Next Game
7:30pm, Friday, November 12th, Chaifetz Arena, St. Louis, MO.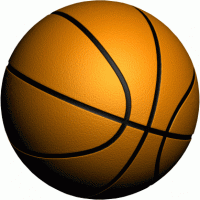 Austin Peay will open the 2010-11 season Friday night in St. Louis, MO, as it faces the Billikens, a rising Atlantic 10 power under fourth-year coach Rick Majerus, one of the nation's most-respected coaches.
Six Billikens return from last year's squad that finished 23-13 overall and collected a fourth-place finish in the Atlantic 10 Conference (11-5). Sophomore forward Cody Ellis (Perth, Australia/Institute of Sport) leads the returnees with 10.5 ppg and 4.9 rpg while sophomore guard Christian Salecich (Gold Coast, Australia/ Institute of Sport) scored 6.4 ppg in 2009-10.