Clarksville, TN – The Clarksville-Montgomery County School Board recognized local recipients of awards from the Tennessee Secondary School Athletic Association. High Schools Director Rosalyn Evans noted that it was unprecedented for one school district to receive as many awards as CMCSS from TSSAA.
«Read the rest of this article»
APSU Women's Volleyball

Clarksville, TN – Two matches are all that remain as Austin Peay State University's volleyball team wraps up the regular-season portion of its schedule. The Lady Govs first close out their Ohio Valley Conference slate with a 7:00pm, Friday contest against Tennessee State. Austin Peay then wraps up regular-season action with a 5:00pm, Saturday non-conference affair against SIU Edwardsville.
«Read the rest of this article»
Written by U.S. Army Staff Sgt. Ryan C. Matson
Task Force Bastogne Public Affairs, 210th Mobile Public Affairs Detachment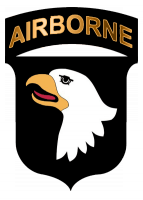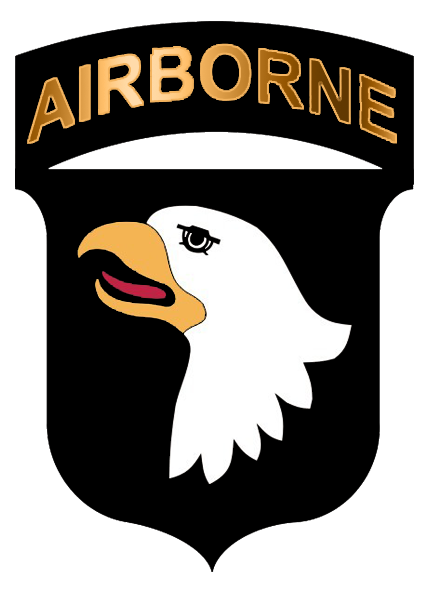 Nangarhar Province, Afghanistan – It was 8:00am, November 6th. Many young men in the United States were still sleeping on this Saturday morning.
However, that wasn't the case for the Soldiers of 3rd Platoon, Troop A, 1st Squadron, 61st Cavalry Regiment, on Forward Operating Base Connolly here. They were already up, checking over their mine resistant ambush protected vehicles and equipment to get ready for the day's mission.
The mission on this day would be a challenging one. Twenty-two Soldiers, mostly from the 3rd Platoon "War Machine," along with 25 Afghan National Army soldiers and two interpreters would convoy seven miles to a staging site, dismount, and scale a more than 4,000-foot mountain en route to the remote Gurem Village, which sits on the side of another bordering mountain.
«Read the rest of this article»

Clarksville, TN – The administration of West Creek High School has decided to not renew the coaching contract of Shane Goodwin, who has served as head football coach of the West Creek High School program for two years.
 
West Creek High Principal Dr. Tosha Diggs commented, "We appreciate Mr. Goodwin's service to the football program and to the student athletes of West Creek, but at this time we believe it is best to pursue a different direction for our football program.  Our football team made great strides from season one to season two, and we want to see our program continue to grow."
 
Goodwin continues to serve as a special education teacher at West Creek High School. The coaching position will be posted for applications within the next two weeks.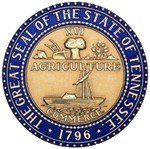 Nashville, TN – Five librarians from Austin Peay State University have received an award for their efforts in training people to use the Tennessee Electronic Library (TEL).
Christina Chester-Fangman, Inga Filippo, Nancy Gibson, Sharon Johnson and Philenese Slaughter were recently honored at the Tenn-Share fall conference. Tenn-Share is a nonprofit organization that promotes resource sharing among libraries and other information agencies throughout Tennessee.
«Read the rest of this article»
I've always been more than a little uneasy on Veterans Day.  I've worn a uniform most of my life and in the last decade – for obvious reasons – the number of times I hear "thank you for your service" has taken a dramatic spike.  But there is a wide range  of "service" out there. Recently, I was reminded of just how much difference there is between us "Vets."
Last week I was standing in front 100 marine officers, all of who recently returned from combat tours in Iraq and Afghanistan. Most of them had scars (one kind or another) from their service.  The glaring difference between their military experience and mine – actual combat – to one side, I couldn't help but be reminded of what else made them so different. «Read the rest of this article»
November 13th, 2010 • 1:00pm CDT • Clarksville, Tennessee • Governors Stadium (10,000)
APSU Men's Football

Clarksville, TN – Thirteen seniors will be honored prior to kickoff on Senior Day.
Since rejoining the Ohio Valley Conference the Governors own a 1-2 record against Murray State. The Govs lost in Murray, 27-17, in 2009.
Austin Peay enters the contest on a six-game losing streak. The Govs have endured at least a six-game losing streak five times since the new millennium, the longest losing streak (eight games) coming in the 2003 season.
Senior running back Terrence Holt made his first career start at running back against UT Martin. Even though he has shared the running back duties with Ryan White for the past two seasons, the latter always has drawn the starting nod until last Saturday.
«Read the rest of this article»


Clarksville, TN – The City of Clarksville's Christmas on the Cumberland is sure to create lasting memories this holiday season as thousands experience the captivating displays of over one million lights! Join the City of Clarksville and US Bank as we celebrate Christmas on the Cumberland's 12th year with a grand opening ceremony, November 23rd at 6:30pm at McGregor Park RiverWalk.
The grand opening will feature the official lighting of the Cumberland by Mayor Johnny Piper along with special guests, Kris Kringle, Channel 4 News Snowbird, and the jolly old man himself- Santa Claus! Enjoy holiday entertainment by Short Notice, the multi-tasking, multi-talented band featuring Sam Haines-vocals and lead guitar, Adam Lee-drums, Charles Lee-vocals and guitar, Chet Lee-bass guitar and Lynne Yarbrough-vocals.
«Read the rest of this article»
APSU Men's Basketball

St. Louis, MO –  Two teams in transition will open the season, 7:30pm, Friday, when Austin Peay State University heads to Chaifetz Arena to battle St. Louis University.
Austin Peay is coming off a 17-15 season that saw the Governors incur a crushing opening-round Ohio Valley Conference tournament home loss to Tennessee Tech. Eight new faces (seven recruits and one walk-on) dot the roster, including three junior college transfers, to pair with six returnees, including preseason All-OVC selection Anthony Campbell (15.5 ppg, 5.3 rpg) along with junior center John Fraley (9.2 ppg, 7.8 rpg), the league's second-leading rebounder a year ago.
"Our challenge is to bring that all together," said APSU coach Dave Loos, a St. Louis native. "We think our newcomers are certainly promising. On the flip side, we've got six returning players that all played significant minutes."
«Read the rest of this article»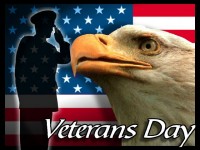 While we honor our Veterans, both past and present and the sacrifices that many of these heroes made on battlegrounds around the world – some small and seemingly insignificant to the unforgettable and pivotal. It is certainly a very small token of our gratitude as a Nation – after all they are the reason we live in this great country this very day. All that said, I hope that you will indulge me and allow me to divert attention on this day from our Veterans to some of our unsung heroes – some would say the real heroes and in many respects they would be right.
«Read the rest of this article»