26 Companies Awarded Grants Training 1,720 Employees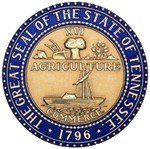 Nashville, TN – Governor Phil Bredesen and Tennessee Department of Labor & Workforce Development Commissioner James Neeley have awarded $510,751 in job training grants to 26 companies across the state. Incumbent Worker Training grants assist employers with upgrading skills and avoiding layoffs for their employees.
"Job training to upgrade the skills of Tennessee's workers is one of the best things we can do for our economy," said Governor Bredesen.  "Now more than ever, it is important to continue training our workforce to keep employees and companies competitive."
"The Incumbent Worker Grants help companies invest in the future of their workers," said Commissioner Neeley.  "Over the past five years, training grants have totaled more than $15 million to assist more than 49,000 employees." «Read the rest of this article»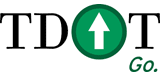 Nashville, TN – Two separate road projects will require lane closures in Davidson County this weekend. One of the projects will repair deteriorated concrete on a section of Ellington Parkway. The other project involves repairs to the I-24 West ramp at the I-65/I-24 junction just north of Trinity Lane.
The closures are as follows: «Read the rest of this article»
APSU Women's Cross Country

Clarksville, TN – The young Austin Peay State University women's cross country squad will face its first test at six-kilometers when it competes in the 9:45am, Saturday event of the NCAA South Regional Championships at Veterans Park in Birmingham, AL.
The Lady Govs have had two weeks of rest and preparation since finishing sixth at the Ohio Valley Conference Championships, October 30th. The women's regional features No. 2 Florida State and defending regional champion Florida. The Lady Govs did not field a full team at last season's regional.
«Read the rest of this article»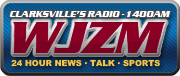 Clarksville, TN – Councilwoman Deanna McLaughlin and Councilman Bill Summers will be on Clarksville In Review, WJZM, 1400AM radio tomorrow (Saturday) at 8:00am.  Prime topics will be the East-West Corridor and the new city pay study.

Clarksville, TN – On November 11th, 2010, around 7:16pm, officers responded to a Robbery at a Buchanon Drive residence.  According to the victims, two men entered the house through an unlocked front door, displayed handguns, and ordered the victims to the floor. 
They took over $2,000 worth of items from the residence and fled from the scene in a white van. The vehicle was located and stopped about 20 minutes later by Officer David Johnson on the parking lot of Two Rivers Mall.
«Read the rest of this article»
APSU Men's Cross Country

Clarksville, TN – Austin Peay State University men's cross country team continues its postseason schedule with the NCAA South Regional Championships 10-kilometer race beginning at 10:45am, Saturday at Veterans Park in Birmingham, AL.
The Governors will look to maintain an effort that led to a fifth-place finish at the Ohio Valley Conference Championships, October 30th. It was their best finish at the OVC finale since 1999. They will have their hands full at the regional with 32 teams competing, including No. 6 Florida and No. 25 Alabama. The Crimson Tide is the defending South Regional champion, winning by 25 points, the Govs finished 24th in last season's event.
«Read the rest of this article»
Lest we forget…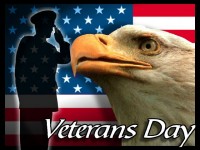 Yesterday was Veterans Day, a day set aside to honor the brave men and women who have taken up arms in defense of America and the freedom of her citizens in wars and conflicts.  It began in 1919 with President Woodrow Wilson's words "To us in America, the reflections of Armistice Day will be filled with solemn pride in the heroism of those who died in the country's service and with gratitude for the victory, both because of the thing from which it has freed us and because of the opportunity it has given America to show her sympathy with peace and justice in the councils of the nations…" «Read the rest of this article»

Clarksville, TN – Detective Demone Chestnut received a DCS referral on March 29th, 2010  about possible sexual abuse of a male child by Barry McCoy which occurred sometime between January-March 2010.
McCoy was a foster parent and also employed at WEEMS Academy as a teacher's aide when the incidents occurred.
«Read the rest of this article»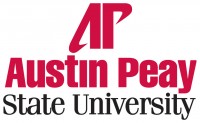 Clarksville, TN – A popular Austin Peay State University holiday tradition is returning to campus next month after a more than 10-year hiatus.
"We're bringing back the holiday musical event centered around a dinner," Korre Foster, assistant professor of music and director of choral activities at APSU, said. "It will be a great opportunity for the Clarksville community to experience a formal sit-down holiday dinner. They will be served a nice meal and all the choral ensembles will perform, as well as soloists." «Read the rest of this article»
Friday, November 12th, 2010

Clarksville, TN – Water service will be disrupted until approximately 2:00pm. this afternoon on Parker Drive from Alabama Avenue to Orman Drive. This section of Parker will also be closed to traffic until 4:00pm and motorists will be detoured to Orman. Area residents may experience low water pressure during the repair work.