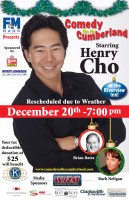 [1]Clarksville, TN – The next Comedy on the Cumberland show is set for Wednesday, December 15th at 7:00pm in the Riverview Inn Ballroom. The show will feature the very funny Henry Cho [2], "I'm an Asian with a Southern accent. To a lot of people, that right there is funny." According to Comedy on the Cumberland Founder Hank Bonecutter, "Henry Cho is one of the most popular stand up comedians in the country, we are fortunate to have Brian Bates [3] and Barb Neligan [4] returning to share the stage with him for the evening."

The proceeds from the December Show will go to benefit the Downtown Kiwanis Club, and their children's Christmas programs. Each year, the Downtown Kiwanis Club sponsors a Christmas party and gifts for 270 Head Start children, they also provide books to every third grade student in the Clarksville-Montgomery County School System, making this truly an event "for the kids"
Tickets
Tickets for the December show are available from any member of the Downtown Kiwanis Club, or at any branch of F&M Bank. There are also special "VIP" tables which can be reserved by contacting the Downtown Kiwanis Club. The price is $50.00 per person.
Sponsors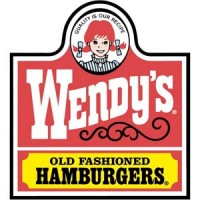 [5]F&M bank [6], Wendy's of Clarksville [7], and Wyatt Johnson [8] (Buick GMC Hyundai Subaru Mazda) are the primary sponsors for this event, with Clarksville Online [9], Discover Clarksville [10], Ad One [11] and Clarksville's Best Buys [12], along with CDE Lightband [13] are serving as the media partners. "All of our partners agreed to support this effort without hesitation", said Bonecutter, "We just couldn't do it without them".
For more information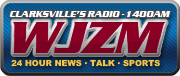 For more information about Comedy on the Cumberland, listen to WJZM radio, or visit Clarksville Online, Discover Clarksville, or watch Clarksville's Best Buys. You can also follow the Comedy on the Cumberland series [14] on Facebook.
About Comedy on the Cumberland

Comedy on the Cumberland has rapidly become one of the most popular and successful charity events in Clarksville with sell out crowds at each of the first three events held at the Roxy Theater. It has raised over fifteen thousand dollars for various charities in the community including Project F.U.E.L., The American Red Cross, and The Clarksville-Montgomery County Humane Society. Featuring some of the funniest comics in the country, Comedy on the Cumberland features "clean" family friendly stand up comedy.