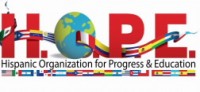 Once again the Hispanic Organization for Progress & Education (H.O.P.E.) is collecting donations for its annual Thanksgiving drive, which feeds needy families in Clarksville.
Donations should be made out to H.O.P.E. and sent to its office at 410 Church St., Clarksville, TN 37040 or dropped off at Faith Outreach Church at 731 Windermere Dr.
Those in need should apply through the Community Action Agency (350 Pageant Lane) or the H.O.P.E. office (410 Church St).
This year they plan on helping 200 families in a time of need.  They want to thank the community for their support again this year. They will be giving out the baskets this Friday.